Ivy Tech Lafayette appoints Jessica Pitstick as Assistant Vice Chancellor of Enrollment Services/Student Success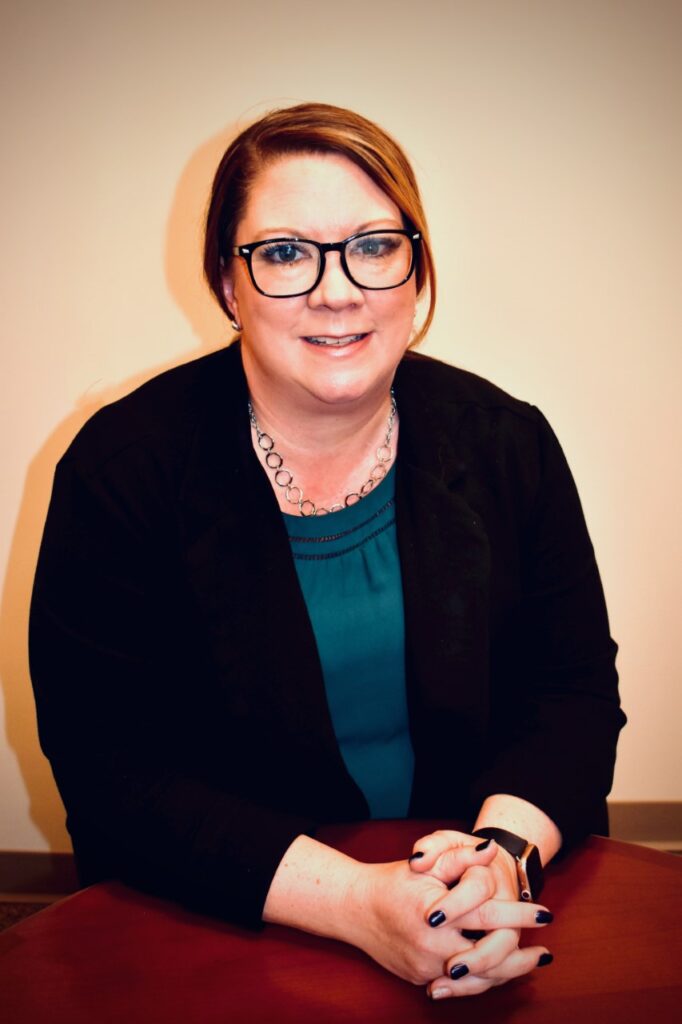 Ivy Tech Community College Lafayette has announced the appointment of Jessica Pitstick to the position of Assistant Vice Chancellor of Enrollment Services/Student Success. Pitstick will provide leadership in enhancing the campus' overall student experience from enrollment planning and management to student support and development. She will strengthen relationships with collegiate, K-12 and community organization partners, and develop progressive strategies that support diversity, student retention, and educational achievement.
Pitstick joined Ivy Tech Lafayette in August 2011 as an adjunct faculty member teaching Business Administration, and in August 2014, she was promoted to faculty fellow. In January 2016 she was promoted to program chair of Supply Chain and Logistics, and in January 2017, was named to oversee the program statewide in addition to her campus role. Under her direction, The Supply Chain and Logistics Program was awarded Outstanding Program of the Year by the State of Indiana Department of Career and Technical Education.
Before Ivy Tech, Pitstick worked as an assistant bank manager for Centier Bank in Crown Point, as community development director for the Town of Fowler, and as assistant director of Member Services for the Division of Recreational Sports at Purdue University. She is currently a faculty lead, course developer and mentor for Jobs For the Future (JFF), a national non-profit dedicated to workforce development and economic advancement by fulfilling the pipeline needs through Career and Technical Education (CTE).
Pitstick earned a bachelor of science in business administration from Saint Joseph's College and a master of science degree in business administration from Indiana Wesleyan. She is currently working on her dissertation for a doctor of education in community college leadership from Ferris State University. She holds certifications in logistics and purchasing operations.
Pitstick is a lifelong resident of Benton County and currently resides in Fowler with her husband, two boys, and an aussie doodle puppy named Ivy Grace. Pistick's two sons attend Benton Central High School in 7th and 11th grade.
Pitstick has a passion for student success and development. Although she will miss the classroom where she has spent the last 5 years mentoring and preparing students for the supply chain industry, she looks forward to making an impact in this new role.
About Ivy Tech
Ivy Tech Community College is Indiana's largest public postsecondary institution and the nation's largest singly accredited statewide community college system, accredited by the Higher Learning Commission. Ivy Tech has campuses throughout Indiana and also serves thousands of students annually online. It serves as the state's engine of workforce development, offering associate degree and short-term certificate programs, and trainings that align to the needs of the community. The College also offers courses and associate degree programs that seamlessly transfer to other colleges and universities in Indiana, as well as out of state, for a more affordable route to a Bachelor's degree.
Ivy Tech Community College Lafayette serves Benton, Carroll, Clinton, Fountain, Montgomery, Tippecanoe, Warren and White counties from the main campus in Lafayette and sites in Crawfordsville, Monticello and Frankfort. Ivy Tech Lafayette offers associate degrees and certificates in the areas of business, health sciences, computing, technology, nursing, public services, education, applied science, engineering technology, and liberal arts.
For more information, visit IvyTech.edu.