New Playhouse director's dream of 'White Christmas' comes true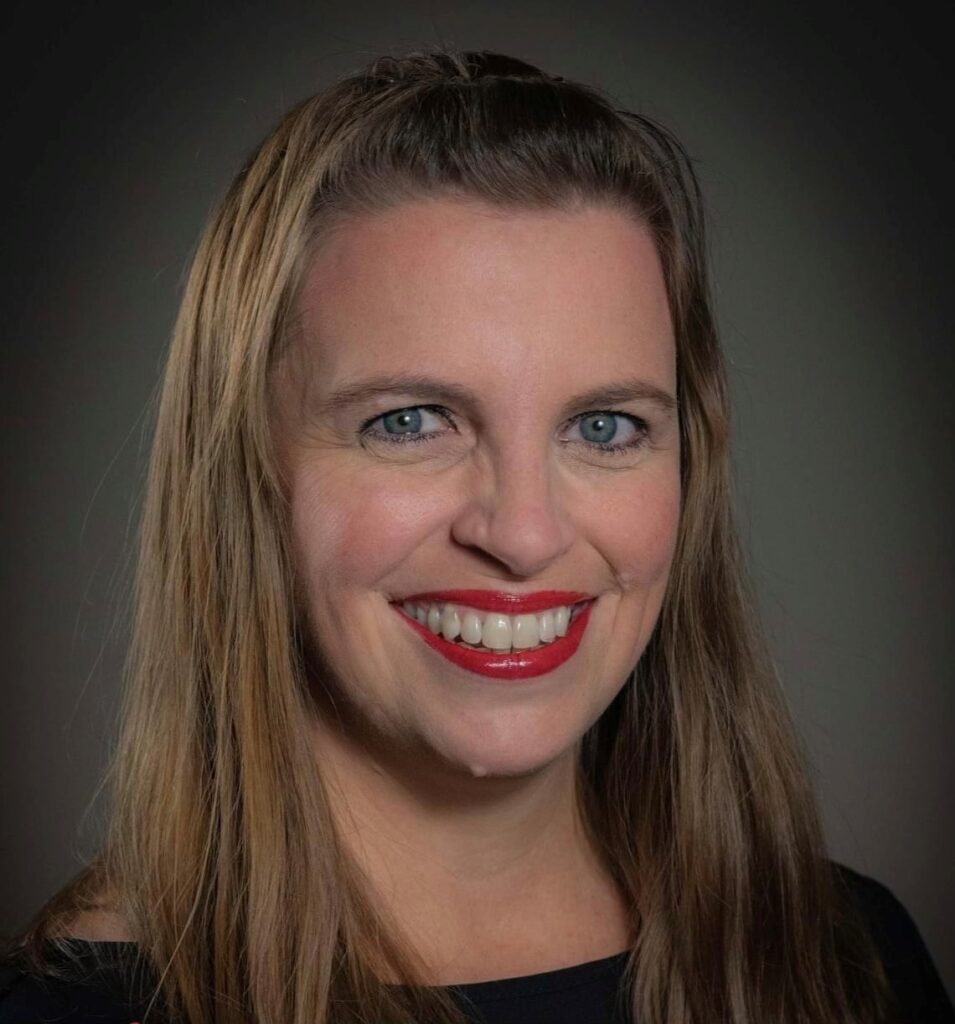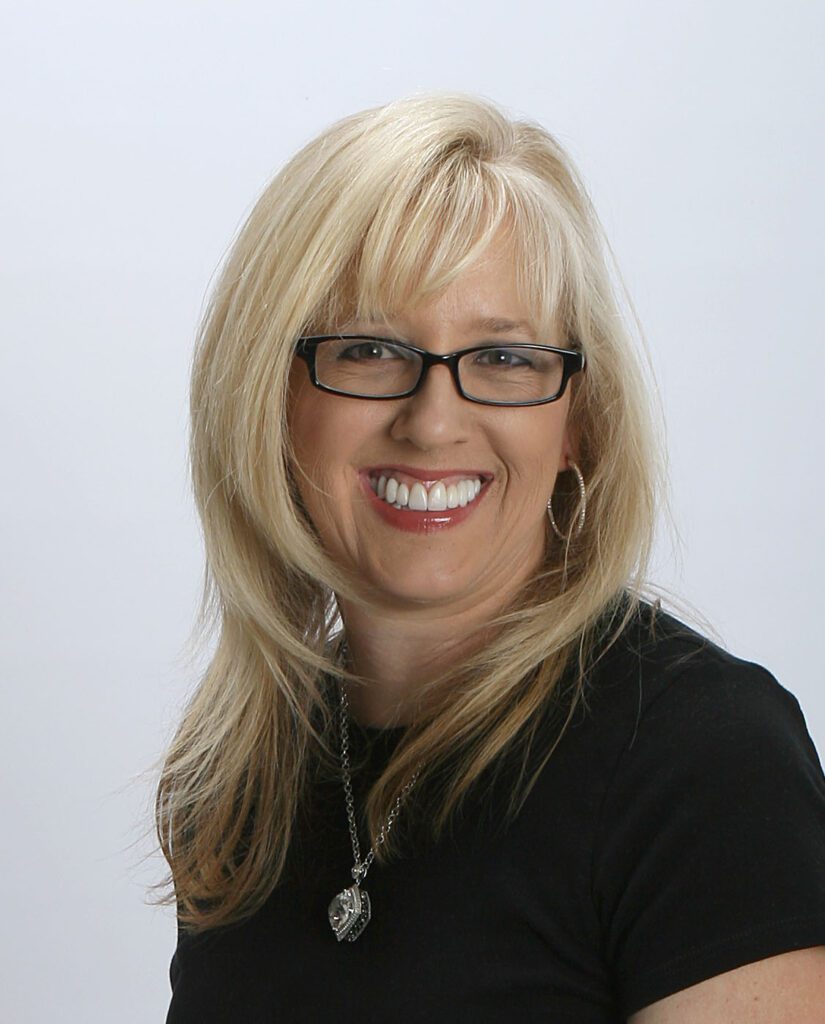 Noblesville's Andrea Odle has been dreaming of a "White Christmas" for more than two years.
Now, she finally gets to bring her dream musical to Westfield Playhouse.
"White Christmas" is her first musical to direct and her first time directing at Westfield Playhouse.
Yes, Odle is jumping in feet first. "'White Christmas' is a massive undertaking, and I could not have done it without the help of my extraordinary team," she said of the musical, which opens Thursday with eight performances, six of which were already sold out at press time with expectations that all performances will be sold out before opening night. The show runs through Dec. 19.
This week, I stopped in to watch dress rehearsals and found Odle sitting in the house with a big smile on her face as she watched her cast sing, dance (including tap) and amaze each other with their acting talents on the large 53-by-30-foot community theater stage at the Playhouse.
"I knew I wanted to have Westfield's first musical in the brand-new theater to be spectacular," she said. "What better way to start off what I am sure will be a new tradition of musicals at Westfield Playhouse than with 'White Christmas?'" she asked.
But why would she take on the huge task of directing "White Christmas" for her first show there?
"I chose 'White Christmas' for many reasons. One being the name … 'White Christmas.' People will come from miles around to have the chance to relive the nostalgia of 'White Christmas,'" she said. "Although the musical is a bit different than the movie, the same warm feeling of love, doing anything for your friends and family and Christmas spirit is there."
"White Christmas" is indeed one of her favorite movies. "Being one of my favorite movies has made me strive for taking the audience back to 1954, and the beauty of (the fictional) Pine Tree, Vt., in the winter time."
So what's come easy, and what have been her greatest challenges being a first-time director of such a huge musical, with a cast of 21 and a crew of 18?
"The easy part was selecting the show. The greatest challenge has been living up to the great expectation that is placed on this historic masterpiece. Also, 'herding cats,' as they say." Keeping 39 people on the same page, progressing in the same direction, can be a challenge, she said.
"That is when you lean on the experts that you surround yourself with. It takes a village to put on a production of this size, and I am grateful for each and every person in our 'White Christmas' family."
With eight weeks of rehearsals, she split the time in half, with the first four weeks concentrating on choreography and vocals and the last four weeks on choreography, vocals and stage work. Some of the rehearsals were at the church's gymnasium next door, allowing the cast to spread out while learning the choreography.
There were daily discussions, Zoom video conferencing and meetings with her assistant director Jennifer Poynter, choreographer Amber Shatto and musical director Brenna Whitaker. "I feel like I have gained three sisters through this process. We all leaned on each other to get the most out of each rehearsal."
Odle added more rehearsals than a typical play production and went into "the wee hours of the morning in some cases."
The cast features John Parks Whitaker of Noblesville (Brenna Whitaker's husband) as Bob Wallace and Logan Laflin of Carmel as Phil Davis, playing the roles portrayed by Bing Crosby and by Danny Kaye, respectively, in the 1955 musical film. The cast also features Katherine Conrad of Noblesville as Betty Haynes, Sarah Seyfried of Westfield as Judy Haynes, Ronald May of Carmel as General Henry Waverly, Georgeanna Teipen as Martha Watson, Liv Keslin of Zionsville as Susan Waverly, Austin Uebelhor as Ralph Sheldrake, Monya Wolf of Fishers as Rita, Kristin Hilger as Rhoda, Bob Trimmer of Noblesville as Ezekiel Foster and Mr. Snoring Man, Matt McKee of Whitestown as Mike, Kayla Schmitt as Tessie, Dwayne Lewis of Westfield as Jimmy, Sabrina Duprey of Carmel as Cigarette Girl, Brynn Lee of Carmel as Mrs. Snoring Mann and Seamstress, Jim Gryga of Indianapolis as train conductor, Laura Hicks as Dance Captain, Rose Lawrence as Assistant Seamstress, Audrey Duprey of Carmel as Ed Sullivan Show Announcer, Mia Gordon of Noblesville as Regency Room Announcer and Nancy Logan Sonntag of Westfield as Sheldrake's Secretary.
"Our cast has been excellent and eager about wanting to put their best dancing foot forward," she said. Cast members have even met without the directing team, on their own, to improve their dance steps.
"We did not require them to have dance experience to audition, just the willingness to give it a shot," Odle said. "And I know my team would agree … they have all exceeded our expectations."
The musical attracted cast and crew from "everywhere and anywhere," said Odle, drawing from her large database of "brilliant" and talented thespians.
Shatto, the show's choreographer, is "one of the most talented choreographers I know," Odle said. "Her patience with the cast, and her teaching style make her students want to learn from her. They want to please her and soak up all the knowledge she can provide."
Whitaker, the show's musical director, was also musical director for The Belfry Theatre's "Side by Side by Sondheim" musical review in 2020.
Odle said, "Brenna has impressed me ever since I saw her do (Carmel Community Players') 'Blood Brothers' (musical in 2017)." Whitaker, she said, "pulls confidence out of the shyest person, and it is beautiful to watch."
Cathy Cutshall and Yvette Flanagan had their work cut out for them when they agreed to be costumers for this elaborate production, Odle said.
In total, the show has about 180 costumes with many quick changes that cast members help each other with backstage.
The "White Christmas" set consists of about 30 pieces that are moved on and off stage. Mason Odle — "yes, my beautiful husband, just said 'yes, dear' and created magic," Andrea Odle said.
And Ka'Lena Cuevas brings everything together as stage manager.
Odle was born and raised in Fishers and is a 1997 graduate of Hamilton Southeastern High School. She works for Butler University in the Sociology & Criminology Department. She and husband, Mason, have three children, Lexi, 21, a student at University of Indianapolis; McKenzie, 19, a student at Indiana University in Bloomington; and Rylee, 16, a junior at Noblesville High School.
Odle has been on stage or behind it since age 4. "White Christmas" is her fourth production as a director, her first being "Almost Maine" in 2018 at Mud Creek Theater in Indianapolis. She has a couple of plays on the horizon, assistant directing with show directors Nancy Lafferty and Jen Otterman. She said, "After that, we will see."
-Contact Betsy Reason at betsy@thetimes24-7.com.
---
Want TO GO?
What: Main Street Production presents the musical, Irving Berlin's "White Christmas."
When: 7:30 p.m. Thursdays, Fridays and Saturdays, and 2:30 p.m. Sundays, Dec. 9-19. At press time, tickets were still available for only two performances.
Where: Westfield Playhouse, 220 N. Union St., Westfield.
How much: $19 for adults, $17 for ages 17 and younger (with identification) and 62 and older, $15 for students with ID, free to active military and veterans with identification.
Good to know: Noblesville's Andrea Odle is directing her first musical and her first production at the Playhouse.
Reservations required: Call 317-402-3341 or visit www.westfieldplayhouse.org/. No late seating.
What's next: Auditions are 7 p.m. Sunday and Monday for "Of Mice and Men," directed by James H. Williams.