Fishers community to celebrate Martin Luther King, Jr. Day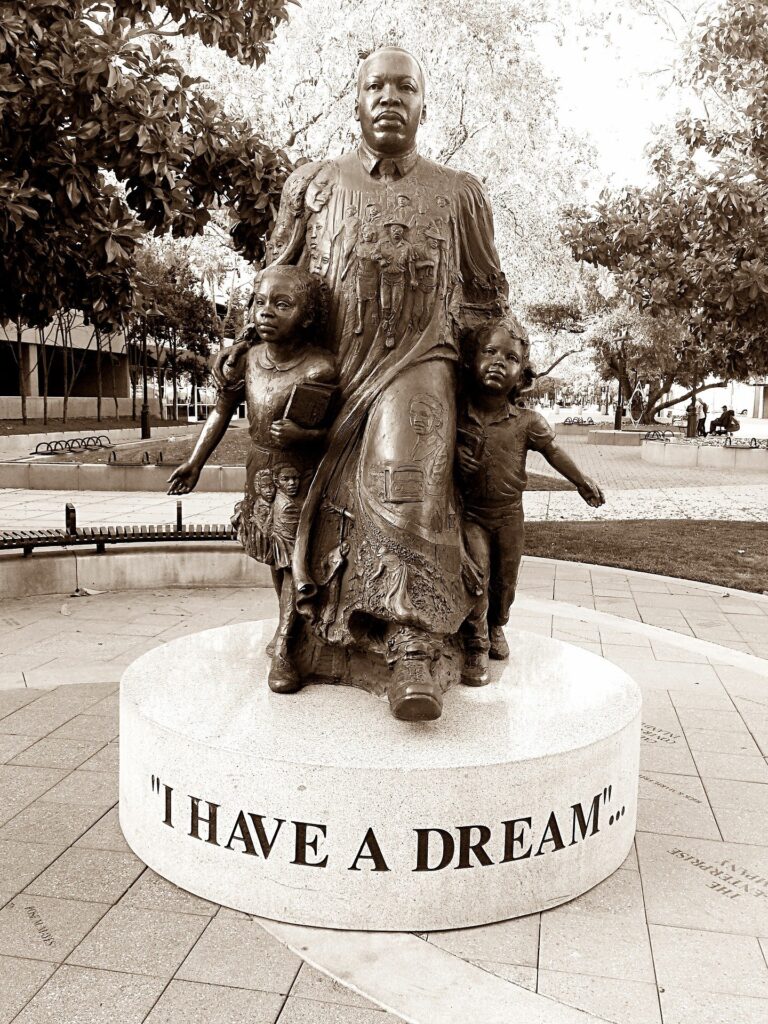 The City of Fishers invites residents to honor the life of Dr. Martin Luther King, Jr. through community celebrations,volunteer opportunities, and supporting local nonprofit organizations during the nationwide holiday on Monday, January 17. For a full list of ways to get involved, visit ThisIsFishers.com/MLK and follow #FishersMLK on social media.
Community Celebrations
Residents can learn more about the life of Dr. King and celebrate his legacy through special programming hosted by community partners including Conner Prairie, Hamilton East Public Library, and Hamilton Southeastern Schools. Virtual and in-person opportunities are available. For program information, visit ThisIsFishers.com/MLK.
Volunteer Opportunities
In honor of the National Day of Service, residents are invited to give back to their community through volunteer opportunities throughout the city. On Saturday, January 15, help Fishers Department of Public Works (DPW) spread mulch created from recycled Christmas trees at Billericay Park (12690 Promise Road) from 9:30-11:30 a.m. On Monday, January 17, sand and paint picnic tables at the Fishers AgriPark (11171 Florida Road) from 9:30-11:30 a.m. Also on Monday, join Fishers Parks for a crushed limestone spread at the Cyntheanne ParkCommunity Gardens (12383 Cyntheanne Road) from 9:30-11:30 a.m. Residents can also take the digital #VolunteerFishers pledge and share how they plan on giving back in the community in 2022.
Nonprofit Support
Get a jump start on your spring cleaning while supporting local food pantries and nonprofits who need assistance refilling their shelves after a busy holiday season. From canned goods to personal hygiene items, an assortment of supplies are needed to help those in our community. Check out the full list at VolunteerFishers.com.
About City of Fishers
The City of Fishers is a suburb of Indianapolis, Indiana, located in Hamilton County and was named #1 Place to Live in the US by Money Magazine in 2017. Under the leadership of Mayor Scott Fadness, Fishers is known as a smart, vibrant, and entrepreneurial city through its neighborhood development, dedication to supporting high-growth companies, and innovative city processes. With a population of 91,832 (2017), Fishers is one of the fastest growing communities in Indiana and has received national accolades for entrepreneurship, livability, and safety.
About Indiana Economic Development Corporation (IEDC)
The Indiana Economic Development Corporation (IEDC) leads the state of Indiana's economic development efforts, helping businesses launch, grow and locate in the state. The IEDC manages many initiatives, including performance-based tax credits, workforce training grants, innovation and entrepreneurship resources, public infrastructure assistance, and talent attraction and retention efforts.