Biden Administration Announces $725M in Funding to Clean Up Pollution, Create Union Jobs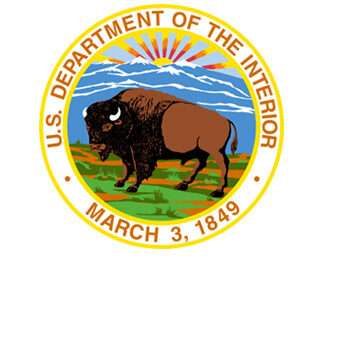 The Department of the Interior yesterday announced that nearly $725 million from President Biden's Bipartisan Infrastructure Law is available to 22 states and the Navajo Nation, including over $24.5 million for the state of Indiana. These funds are aimed at creating good-paying union jobs and catalyze economic opportunity in coal communities by reclaiming abandoned mine lands (AML). The Notice of Funding Opportunity opened yesterday and follows the release of final guidance for how eligible states and Tribes can apply for the historic funding.
The Bipartisan Infrastructure Law allocates nearly a total of $11.3 billion in AML funding over 15 years, which will help communities eliminate dangerous environmental conditions and pollution caused by past coal mining. This funding is expected to address the vast majority of inventoried abandoned mine lands in this country and prioritize jobs for current and former coal industry workers.
"President Biden's Bipartisan Infrastructure Law delivers the largest investment in cleaning up abandoned mine lands in history. Through this program, we are investing in coal communities through job creation — including for current and former coal workers — and economic revitalization, all while addressing harmful environmental impacts from these legacy developments," said Secretary Deb Haaland. "We encourage all eligible states and Tribes to apply for this funding so we can reduce hazardous pollution and toxic water levels that continue to impact our communities."
The funding opportunity advances the Biden-Harris administration's unprecedented investments in coal, oil and gas, and power plant communities and workers, including through the Interagency Working Group on Coal and Power Plant Communities and Economic Revitalization. This effort also advances the President's Justice40 Initiative, which commits to delivering 40 percent of the benefits of certain climate and clean energy investments to disadvantaged communities.
AML reclamation projects support vitally needed jobs by investing in projects that close dangerous mine shafts, reclaim unstable slopes, prevent releases of harmful gases, including methane, improve water quality by treating acid mine drainage, and restore water supplies damaged by mining. AML reclamation projects also enable economic revitalization by rehabilitating hazardous land so that it can be used for recreational facilities or other economic redevelopment uses like advanced manufacturing and renewable energy deployment.
States and Tribes that apply for the funding should:
Prioritize projects that invest in disadvantaged communities consistent with the President's Justice40 Initiative;
Incorporate public review and comment into the selection of projects to be funded;
Consider prioritizing projects in a manner that maximizes the amount of methane emissions that can be reduced; and
Prioritize the employment of current and former coal industry workers, among other provisions.
Applications for the fiscal year 2022 Bipartisan Infrastructure Law AML funds must be submitted by eligible states and Tribal AML programs on Grant Solution's website no later than March 31, 2023. States and Tribes are not required to complete the AML Reclamation Plan update, review and approval process as a prerequisite to receiving these funds.