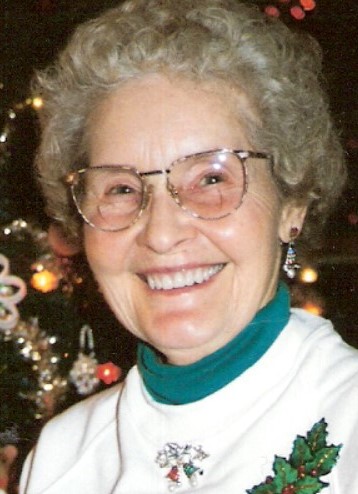 March 14, 1923 – Dec. 15, 2021
Edna Mae Hecht, 98, Noblesville, passed away on Wednesday, Dec. 15, 2021 at Harbour Manor Care Center in Noblesville.
She was born on March 14, 1923 to Henry and Carrie (Ackley) Stithem in Palco, Kan.
Mrs. Hecht was an office worker, and later a computer operator for the Rock Island Arsenal in Rock Island, Ill. She was a member of Bethel Lutheran Church and the Red Hat Society. Mrs. Hecht loved music, dancing and enjoyed playing the organ.
Survivors include her grandsons, Thomas D. (Lucile) Boenitz and Paul J. (Catherine) Boenitz; and her great-grandchildren, Claire, Justin, Joel and Nico.
In addition to her parents, she was preceded in death by her husband, Raymond Hecht; daughter, Velda R. Boenitz; as well as several brothers and sisters.
The family would like to sincerely thank the caregivers at Harbour Manor Care Center for treating her like part of the family during her time at the facility.
Services are scheduled on Tuesday, Dec. 28, 2021 at Bethel Lutheran Church, 20650 Cumberland Rd, in Noblesville. Visitation will be from 12 p.m. to 1 p.m.; a non-communion service will be from 1 p.m. to 1:30 p.m. Burial will be at Cicero Cemetery in Cicero.
Memorial contributions may be made to Bethel Lutheran Church (Bethellutheranchurch.com)
Condolences online at: www.randallroberts.com