Boilermaker Brainstorms: Blurbs From Kenny's Digital Notebook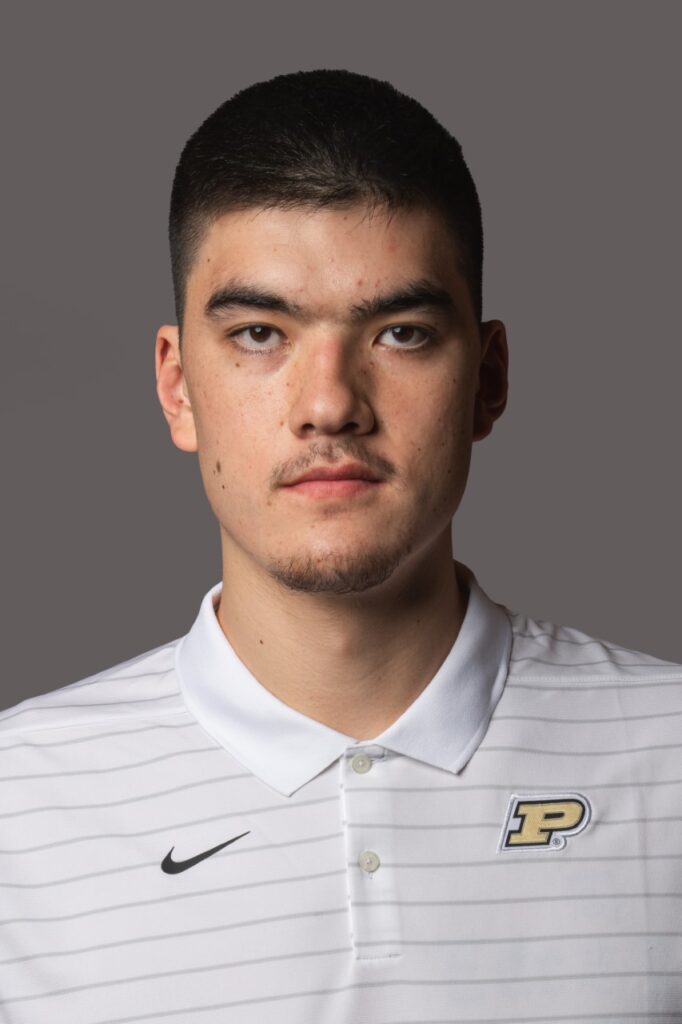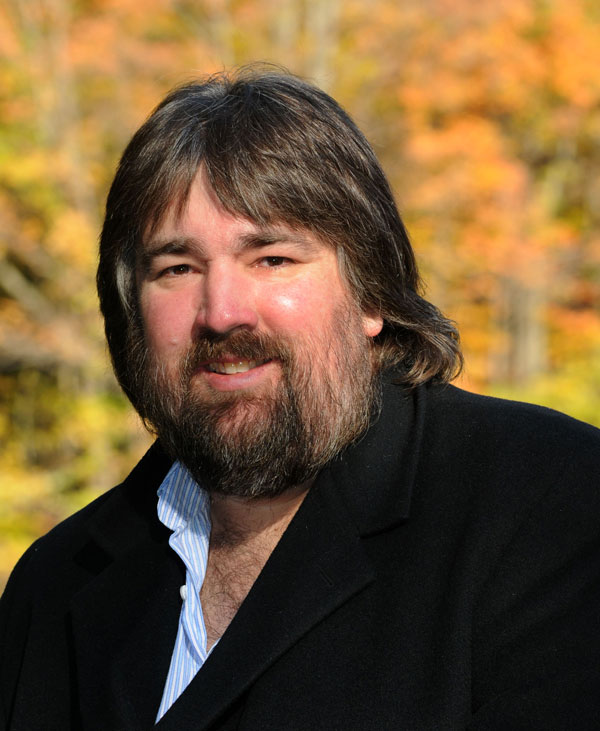 Let's take a look at sports news and notes that are overflowing my digital notebook:
Two years before the Indiana Pacers invited Ann Meyers to become the first female to try out for an NBA team, Lusia Harris made history of a different kind in professional basketball.
Harris was the first female to be officially drafted by the NBA in 1977. That footnote in history was so buried that many basketball fans, myself included, did not know that until reading that Harris died Jan. 18 at age 66
The mere idea of women playing college basketball was a relatively new thing in the United States. Purdue didn't start its women's basketball program until 1975, four years after Indiana fielded its first university sanctioned team.
Harris was never a household name outside of Mississippi, even after scoring the first points in Olympic basketball history in 1976 at Montreal. So when the New Orleans Jazz chose the Delta State University star with the 137th pick, it was widely criticized as a publicity stunt. Still, Harris was chosen ahead of 36 other men in the eight-round draft that year.
Years later, the Jazz coach at the time – Frank Layden – joked that the 6-3 Harris was better than any player he had on the roster other than Hall of Fame guard Pete Maravich.
Recognizing the draft pick for what it was, Harris declined the opportunity to try out for the Jazz and instead started a family.
"I just thought it was a publicity stunt, and I felt like I didn't think I was good enough," Harris was quoted as saying in her tribute story at NPR.com. "Competing against a woman, yes. It's a different story competing against a man. So I decided not to go."
Fifteen years after the Jazz selected her, Harris became the first female collegiate player and first Black woman inducted into the Naismith Memorial Basketball Hall of Fame. Her childhood idol, Indiana high school legend Oscar Robertson, escorted Harris at the ceremony.
…
Formerly the 440th best recruit of the Class of 2024, Purdue sophomore center Zach Edey is one of 10 finalists for the Kareem Abdul-Jabbar Award given to the nation's top center.
Big Ten rivals Hunter Dickenson of Michigan and Kofi Cockburn of Illinois also made the cut. Also on the watch list are Auburn's Walker Kessler, Connecticut's Adam Sonogo, Duke's Mark Williams, Gonzaga's Drew Timme, Kentucky's Oscar Tshiebwe, North Carolina's Armando Bacot and Providence's Nate Watson.
Edey joins a list of former Purdue finalists that includes A.J. Hammons, Isaac Haas and teammate Trevion Williams.
…
Jaden Ivey will have a chance to join Carsen Edwards as Boilermakers to win the Jerry West Award, given to the nation's top shooting guard. Ivey is among 10 finalists on a list that includes Wisconsin's Johnny Davis.
Also making the cut were Arizona's Bennedict Mathurin, Baylor's Adam Flager, Iowa State's Izaiah Brockington, Kansas' Ochai Agbaji, Kentucky's TyTy Washington, Syracuse's Buddy Boeheim, UCLA's Johnny Juzang and Villanova's Justin Moore.
…
Fittingly, Edey and Ivey are on the list of midseason candidates for the Naismith Trophy Player of the Year Award.
The Boilermakers, Auburn, Duke and Gonzaga are the only schools with two players on the list. The Big Ten leads all conferences with seven selections, including Kofi Cockburn of Illinois, Trayce Jackson-Davis of Indiana, Johnny Davis of Wisconsin, E.J. Liddell of Ohio State and Keegan Murray of Iowa.
…
Purdue guard Sasha Stefanovic is a finalist for the Senior CLASS Award, given to a senior/graduate student who have notable achievements in community, classroom, character and competition.
Former Boilermaker Rob Hummel won the award in 2012. This year's winner will be announced during the NCAA Final Four.
Stefanovic has his degree in finance and is currently a graduate student in the Human Resource Management program. He is a three-time selection to the Big Ten All-Academic Team.
As of Feb. 17, Stefanovic was averaging 11.6 points and 3.4 assists while shooting nearly 41 percent from 3-point range. With at least six games remaining in his career, Stefanovic is 91 points from joining Purdue's 1,000-point club
Outside the classroom and court, Stefanovic has run youth camps in his home town of Crown Point, with proceeds going to charity. Stefanovic also is a regular visitor to elementary schools and part of the basketball program's holiday shopping spree for underprivileged families in the area.
…
Faced with the probable loss of Ivey along with seniors Trevion Williams, Eric Hunter and Stefanovic, Purdue will get an early test in the 2022-23 season thanks to its invitation to play in the Phil Knight Legacy over Thanksgiving weekend in Portland, Ore.
The Boilermakers are in the Legacy side of the Bracket along with Duke, Florida, Gonzaga, Oregon State, Portland State, West Virginia and Xavier. A separate bracket includes Iowa State, Alabama, Michigan State, North Carolina, Oregon, Portland, Connecticut and Villanova.
…
ESPN.com writer Jordan Reid offers a bad news/good news NFL Draft forecast for fans of the Chicago Bears.
Let's start with the bad news. Reid believes former Purdue star George Karlaftis will fall to the Green Bay Packers at No. 28 in the first round. The bitter rival of the Bears have a definite need for pass rusher.
"He has a chance to land in the top 20, but in this scenario he'd fall right in the Packers' lap," Reid writes. "Green Bay must get some depth along the defensive line, and Karlaftis' combination of power and heavy hands could help him thrive in the NFC North."
Now for the good news. Reid forecasts that the Bears will use their first pick in the 2022 Draft (no first round pick thanks to the trade with the New York Giants which was turned into the latest hope at quarterback, Justin Fields) on Purdue All-America wide receiver David Bell.
Bell, who could quickly become a favorite of Fields, is slotted to be selected 39th overall by Reid.
"New general manager Ryan Poles has his work cut out at the receiver position, with only Darnell Mooney under contract next season," Reid writes. "Bell … is a smooth route runner with consistent hands. He proved over the past two seasons that he can be counted upon as a go-to option. Bell doesn't have outstanding speed, but he executes the details on his route stems and has a knack for finishing catches at the catch point."
…
Spring football is around the corner at Purdue and the Boilermakers' 2022 season opener against Penn State is ranked among the top 10 Week 1 college football games by Athlon Sports writer Steven Lassan.
Ranked seventh, the Sept. 1 Big Ten opener could be a sign of Purdue's ability to contend for a division championship.
"The Boilermakers will be a sleeper team to watch in the Big Ten West title race next year, and a win over the Nittany Lions … would be a great start for coach Jeff Brohm's squad. The trek to West Lafayette is an early test for a rebuilt Penn State squad."
The Big Ten moved the Purdue-Penn State game from Saturday, Sept. 3 for a national television audience. Time and network have yet to be determined.
Notre Dame at Ohio State came in at No. 1 on Lassan's list.
…
Triple-doubles are a rare species when looking into Purdue men's and women's basketball history.
The Boilermaker men have just one and that was accomplished 45 years ago by future All-American Joe Barry Carroll.
Three Purdue women's players have done it. If I gave the avid Boilermaker fan 10 guesses, they'd probably only come up with Stephanie White. She was the first to accomplish the feat in 1999 against Indiana with 22 points, 10 rebounds and 10 assists in a 97-62 victory.
Eight years later, center Danielle Campbell put up 12 points, 11 rebounds and a school-record 11 blocked shots in a 69-53 victory against Butler.
This season, Jenae Terry joined the club but one-upped White and Campbell by accomplishing the feat twice. The junior transfer from Illinois collected 11 points, 12 rebounds and 10 assists against Miami (Ohio) on Dec. 19, an 82-76 victory. In an 80-66 victory against Minnesota on Jan. 27, Terry amassed 12 assists, 11 rebounds and 10 points.
– Kenny Thompson is the former sports editor for the Lafayette Journal & Courier and an award-winning journalist. He has covered Purdue athletics for many years.