Goodbye, and a look back at 2021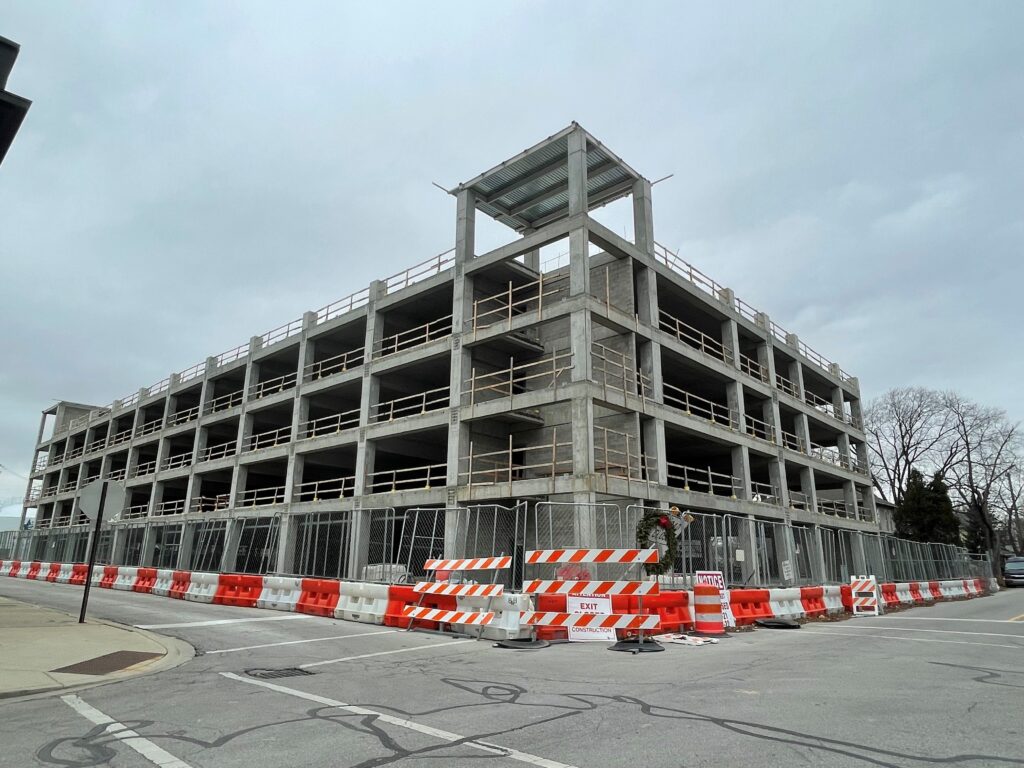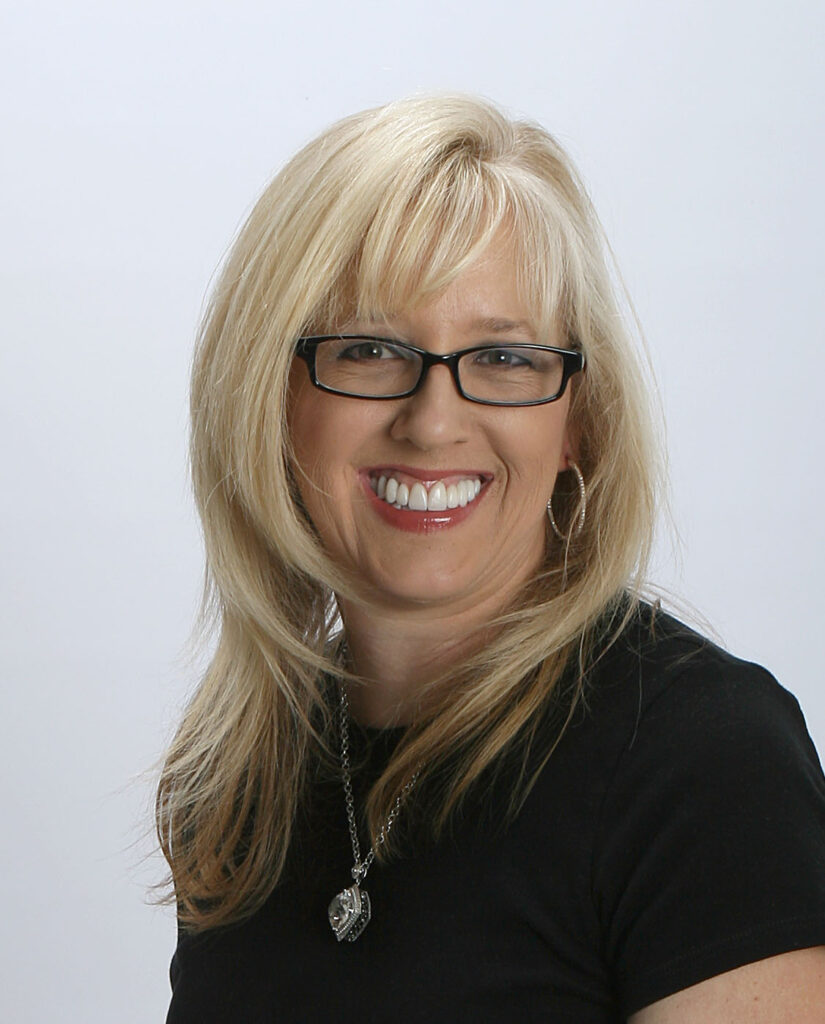 As we wind down 2021 on this New Year's Eve and prepare to welcome 2022, I share with you my highlights of the year.
Here's my list of more than 35 things that I recall in 2021:
1. The $24.4 million mixed-use Levinson project, Noblesville's first parking garage, and the first new downtown apartments in more than a hundred years, opened with a ribbon cutting in October.
2. Construction began in May for an $11.5 million, five-story, 475-space Hamilton County Parking Garage in downtown Noblesville.
3. Noblesville Mayor Chris Jensen announced East Bank, a $47.9 million mixed-use development — a four-story building with ground-level retail space and 219 apartments — by J.C. Hart and Republic Development, would be built on the 3.4-acre area that currently houses McMillan's Auto Care & Towing and the Hamilton County employee parking lot. McMillan's Auto Care & Towing, owned by Chuck and Dotty McMillan, closed in November and vacated after more than 35 years in business, since 1985.
4. A $50 million Nexus Noblesville Apartments — developed by Cityscape Residential in Carmel in partnership with the City of Noblesville, featuring 287 luxury apartments in a total five buildings — is being constructed on the former Marsh Supermarkets property just west of the downtown Noblesville.
5. The Lofts on Tenth — a public-private project being built between Noblesville's Darren Peck's PT17 Development (co-owned by wife Monica Peck and Blake Anderson) and the City of Noblesville — is a 31,700-square-foot $7.7 million project under construction on 10th Street, between Clinton and Wayne streets, featuring 23 apartments.
6. Old Town Holdings purchased property on which Long John Silver's restaurant was located (at 655 Westfield Road), and the Long John Silver's eatery is to be demolished, with a new Wendy's expected to be built in its place when the current Wendy's (at 230 Conner St.) is demolished to make room for a $35 million Village at Federal Hill Commons apartments and parking garage project, which will also require the current surface parking lot at Federal Hill to be demolished. The Village at Federal Hill will be a public-private project between the City and Old Town Companies with 163 living units and 36,000 square feet of commercial retail space.
7. The Suburban North Club in September celebrated the groundbreaking of a new recovery center, with the largest donation for the $1.8 million project coming from the Indianapolis Colts.
8. Chris Beaver, owner of Beaver Materials in Noblesville, signed a contract in October to give Noblesville Schools $250,000 over five years to put the Beaver name on the district's new multipurpose facility, which will be named Beaver Stadium. Beaver is also the sponsor of the current Beaver Materials Field.
9. As The Graduation March played on outdoor loudspeakers in June in the parking lot of Noblesville High School, each graduating senior walked across Noblesville Parks' mobile outdoor stage in front of the school (similar to 2020 graduation activities, due to the COVID-19 pandemic). Each graduate in the NHS Class of 2021 (706 graduates) smiled for a photo with the principal while receiving his or her diploma cover, as their families snapped photos from their vehicles. No hugs or handshakes, but no masks required. NHS Prom was also celebrated in the spring off-site at an open-air venue.
10. Two new taxes, a wheel tax and vehicle excise surtax, were unanimously approved in May by Noblesville Common Council and beginning Jan. 1 will force drivers who are registered in Noblesville city limits to pay $25 annually at the BMV for registered passenger cars to help pay for the future Pleasant Street Extension project, a bypass route that is expected to begin construction in 2023.
11. A 5G AT&T cell tower monopole proposed on Noblesville High School property near the veterans' section of Crownland Cemetery met resistance but found an alternative, acceptable location on a different school property, near the football field and ball diamond at Noblesville East Middle School, just north of the cemetery, where concrete is dumped inside the cemetery.
12. The Boys & Girls Club of Noblesville in September opened a new outdoor high school regulation-size basketball court with two basketball goals, one at either end, made possible thanks to a $50,000 NBA All-Star Legacy Project Grant, as well as local community partners who stepped up to be a part of this project.
13. The Indiana Historical Bureau collaborated with Hamilton County Historian David Heighway, the City of Noblesville and Hamilton County Historical Society to unveil in April a new Indiana State historical marker commemorating the late Hollywood fashion designer, Norman Norell, born Norman David Levinson in Noblesville.
14. The Beaver family in Noblesville created a landmark and dedicated it in April at the Babe Ruth diamonds in Forest Park in memory of Chris Beaver's mother, the late Jane (Hoppes) Beaver, who died on April 17, 2020, at age 77.
15. Noblesville Forest Park Aquatic Center celebrated its 90th anniversary in June with free admission and a special ceremony.
16. A roundabout at the intersection of Cumberland Road and Field Drive nearest Noblesville High School gained a little more school spirit as a giant, new art sculpture, a distinctive "N," was installed in November, at a cost of $80,000, funded through the same construction bond being used to build Beaver Stadium, with no increase in taxes, no referendum funds and no use of education dollars.
17. For the first time in Noblesville Schools history, the Marching Millers headed to the Indiana State School Music Association Class A State Finals at Lucas Oil Stadium in November and placed ninth with the 2021 competition show called "Orpheus," in which the band tackled the Greek mythological story of "Orpheus in the Underworld."
18. The Noblesville High School Millers Cheerleaders celebrated in November being named 2021 State Cheerleading Champions.
19. Sheridan Marching Blackhawks band placed 19th out of 33 bands at the Music for All Indiana State Fair Band Day in August at the Indiana State Fairgrounds in Indianapolis.
20. A time capsule that was hidden away nearly 60 years ago behind a dated cornerstone in the former First Church of God, was opened in August, just in time before the vacant building, owned by Noblesville Schools, was to be demolished to make room for a much-needed new school tennis facility.
21. Noblesville High School Homecoming was celebrated in September, including a school Homecoming Dance outdoors on the football field. Noblesville Mayor Chris Jensen cancels annual downtown Christmas parade in favor of Home for the Holidays Tour through neighborhoods.
22. Noblesville native Kate Baker was hired as the new Noblesville Main Street executive director in October.
23. Hamilton County historian David Heighway's lifelong passion for county history led him to write and publish his first book, "Hidden History of Hamilton County Indiana," which was officially released in August.
24. Noblesville husband and wife Mark and Lisa Hall, co-founders of Feeding Team, celebrated the nonprofit's success with a family-friendly nine-hour festival of live bands, plus an array of food trucks, a beer garden, and a silent auction, in September.
25. The Noblesville Chamber of Commerce celebrated Taste of Business in August, 17 months after the 2020 Taste of Business, the first event that was officially deemed a "handshake-free event" just before the pandemic shut everything down in 2020.
26. Noblesville High School presents Disney's "High School Musical" on stage for three performances without masks in November.
27. The Noblesville Police Department updated the City's animal-control ordinances, the first time in more than 15 years, since 2004, keeping animals safer during the cold weather.
28. Hamilton County Planning Department director Chuck Kiphart, who took his job 32 years ago, retired in April.
29. The 2021 Hamilton County 4-H Fair celebrated 4-H'ers hard work during the July fair.
30. Noblesville's Dick Gordon envisioned a beautiful Bridge of Flowers on the new Logan Street Pedestrian Bridge in downtown Noblesville and worked to make it happen with the City of Noblesville.
31. Tony Stewart, a current racing team owner and retired IndyCar and NASCAR driver, and girlfriend Leah Pruett, NHRA Top Fuel drag racer, during a fan meet-and-greet event in February, unveiled Stewart's newly designed 2021 Supra SA550 boat at Pro Wake Watersports showroom in Noblesville.
32. Noblesville High School 1963 graduate Gary Crask wrote, co-produced and co-directed with his son, Brian Crask, the 2012 movie, "The Spirits of St. Paul," which during 2021 was and still is on Amazon Prime Video.
33. Betsy Gerrard of Noblesville — who came to Conner Prairie as a volunteer 55 years ago and played many roles during her years as a costumed interpreter there — celebrated her 100th birthday on Aug. 6, with a community-wide party on Aug. 7, at Forest Park Lodge in Noblesville.
34. Anne Auwaerter of Noblesville celebrated her 100th community theater production while volunteering as stage manager for The Belfry Theatre's family comedy, "Cheaper by the Dozen," in October at the Noblesville First United Methodist Church.
35. Central Indiana Vintage Vehicles celebrated classic and antique cars during the 30th annual Father's Day Car Show in June at Forest Park. Lucky Teter Rebel Run Car and Vintage Motorcycle Show, in its 11th year, returned in August. Experimental Aircraft Association Chapter No. 67 in Noblesville pancake breakfast and fly-in returned in August. Conner Prairie youth volunteer spinning teams returned to the annual Sheep to Shawl contest at the Indiana State Fair in August with four hours to transform wool into a scarf. Harlem Wizards returned to The Mill at Noblesville High School in November. The Noblesville Lions dodgeball tournament returned with an added cornhole tournament in September. Noblesville Cultural Arts Commission's Shakespeare in the Park returned with "Taming of the Shrew" at Federal Hill Commons. And Santa returned to the Hamilton County Historical Society's Santa House during the holidays on the Courthouse Square with no face mask.
-Contact Betsy Reason at [email protected] These highlights were mostly excerpted from my daily newspaper columns in 2021.