Ready for winter weather? Hamilton County is.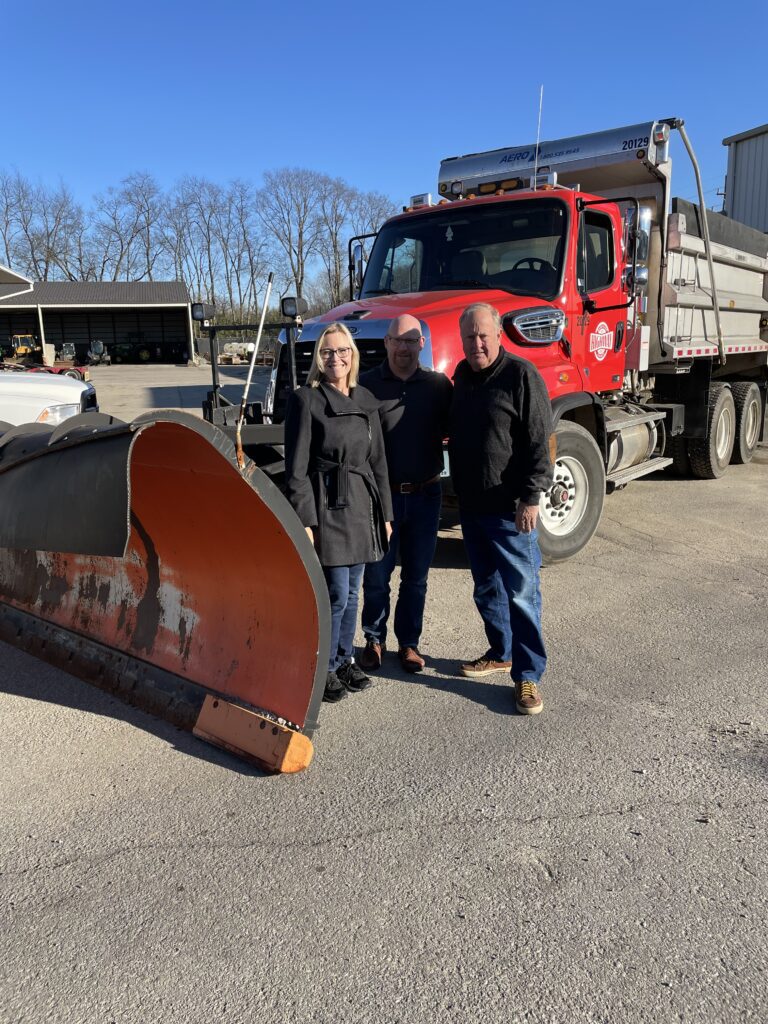 "Preparing for the worst and hoping for the best" is the Hamilton County Highway Department's annual mantra. Hamilton County coordinates roadway salt procurement for the county as well as all the municipalities within the county. This special salt, distinguished by its green color, is treated to enhance its colder weather melting capability.
"The County Highway Department will use approximately 6,500 tons of pre-treated salt to cover approximately 1,200 lane miles of roadway and bridges in the unincorporated areas of the county," says Highway Director Brad Davis. "Our trucks can also dispense liquid de-icing chemicals to assist in much colder temperatures when salt is less effective."
Davis says the county has secured a more than adequate supply of salt and that supply chain issues should not present any problems. Snow removal trucks and brine making equipment are currently undergoing inspection. Hamilton County uses the brine as part of an anti-icing program to help keep snow and ice from bonding to the pavement, help prevent frost on bridges, and allow for a much easier post storm cleanup. The county's fleet includes 14 snow trucks, two brine application trucks, and nine pick-up trucks.
"The Highway Department should be commended for the phenomenal job it does in inspecting and maintaining its snow-fighting fleet," says County Commissioner Mark Heirbrandt. "Good maintenance not only extends the life of the equipment, but it ensures nothing breaks down during a storm."
The Highway Department is prepared to maintain a 24-hour operation if necessary. County Councilman Steve Schwartz says additional CDL and non CDL certified drivers have been hired to supplement the normal highway staff. "They may be called upon when split shifting is required. When things get really tight, Commissioner Heirbrandt and I have been known to lend a hand as well."
Additional seasonal drivers are still needed. If you are interested in applying, contact the Hamilton County Highway Department at 317-773-7770.