Sheriff's Office recognizes four heroic deputies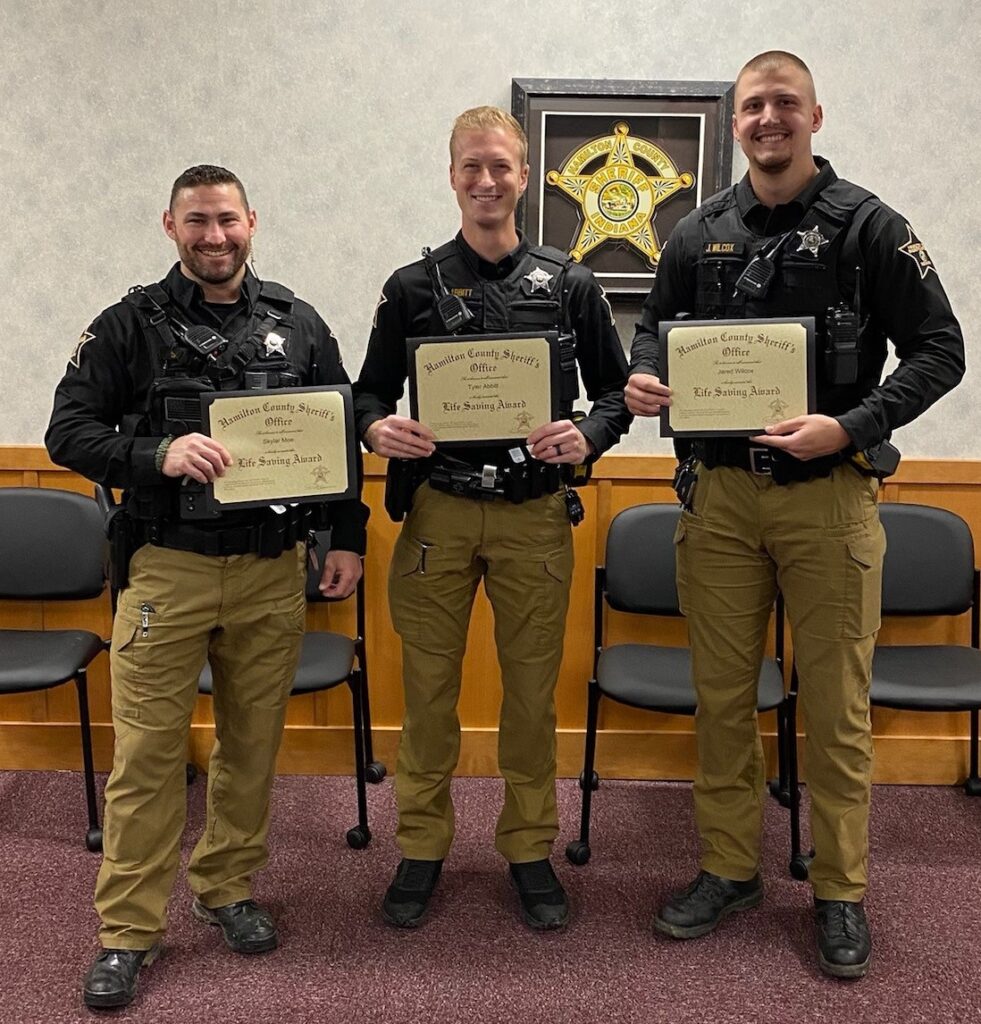 Sheriff Deputies routinely intervene in dangerous situations to keep others safe. The positive ripple effect of their courageous efforts will never be fully comprehendible.
Over the last few months, HCSO deputies worked hard to save lives. Medical emergencies are strenuous, but when CPR & Naloxone (opioid antagonist) are quickly utilized, the results can be miraculous.
Sheriff Dennis Quakenbush would like to congratulate Lieutenant Kurt Delong, Deputies Tyler Abbitt, Skyler Moe and Jared Wilcox for receiving Life Saving Awards. Hamilton County is lucky to have these highly skilled peacekeepers on patrol.