June 19, 1942 – Jan. 9, 2022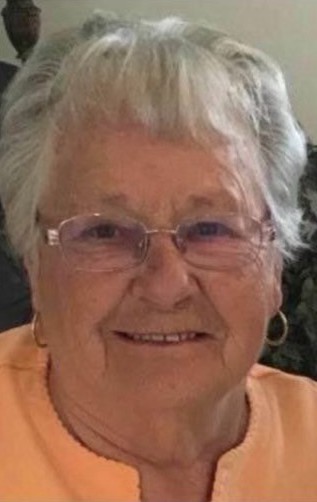 Ellen M. Stoops, 79, of Atlanta, passed away on Sunday, Jan. 9, 2022 at IU Health Tipton Hospital.
She was born on June 19, 1942 to Willard and Nancy Elizabeth (Ehmam) Forkner in Tipton, Ind.
Mrs. Stoops worked for Noblesville Schools for several years. She loved camping, traveling, and the beach. Most of all, Mrs. Stoops loved being with her family.
Survivors include her husband, Douglas Stoops; children, Debbie Anderson, Richard (Diane) DeWitt, Randall (Glenda) DeWitt, James (Vickie) DeWitt, Sheila (Carl) Abbott, Sonya (Randy) Pearson, David (Charles) Stoops and Douglas (Melissa) Stoops; 17 grandchildren; 33 great-grandchildren; five great-great-grandchildren; and her brother, Donald (Ruth) Forkner.
In addition to her parents, she was preceded in death by her sister, Wanda Gullion; son, Dana L. Stoops; grandchildren, Joy Anderson and Michael Anthony Crooks; son-in-law, Donnie Anderson; and her great-grandson, Gabriel Stoops.
Visitation will be from 10 a.m. to 1 p.m., with services at 1 p.m., on Thursday, Jan. 13, 2022 at Randall & Roberts Funeral Center, 1685 Westfield Road, in Noblesville. Pastor Mark Knapp will officiate. Burial will follow at Arcadia Cemetery in Arcadia.
Memorial contributions may be made to Arkansas Children's Foundation, PO Box 2207, Lowell, AR 72745; or Ronald McDonald House of Indiana, 435 Limestone Street, Indianapolis, IN 46202.
Condolences online at: www.randallroberts.com.