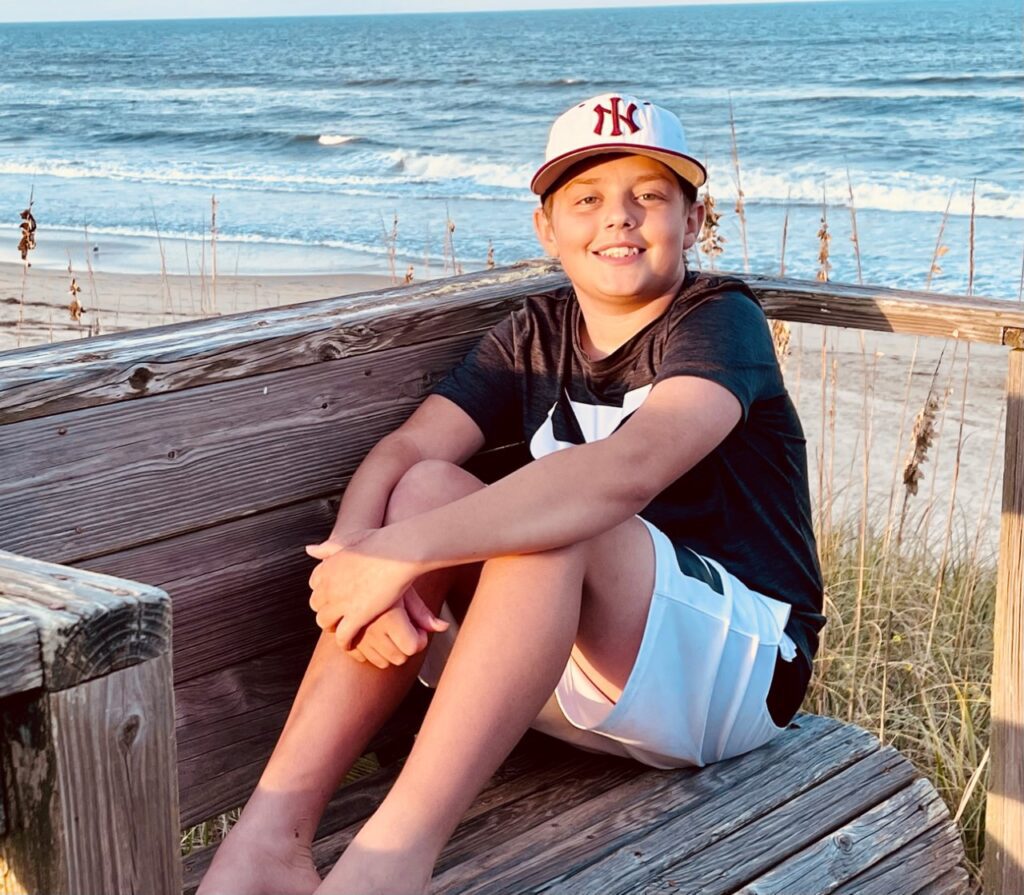 Oct. 14, 2008 – Jan. 8, 2022
Logan Gellert, 13, Sheridan, passed away on Saturday, Jan. 8, 2022 at his home after a long battle with rhabdomyosarcoma.
He was born on Oct. 14, 2008 to Cory and Jessica (Bankert) Gellert in Indianapolis, Ind.
He was a 7th grader at Sheridan Middle School and a member of Six Points Church. He loved school, playing video games and sports, especially basketball, football and baseball. He also loved the Pacers, Colts and many other teams. He enjoyed being on the farm with grandma and grandpa. Most of all, he loved spending time with his family and friends. He was an awesome Big Brother.
Survivors include his loving parents, Cory and Jessica Gellert; siblings, Levi, Sophia and Landon Gellert; grandparents, Paul (Jeanette) Bankert, Sharon Bankert and Gary and Laura Gellert; great-grandparents, Vivian Jackson, Lois Gellert and Larry and Carol Robinett; uncles and aunts, Daniel (Brittany) Bankert, Blaine (Katie) Gellert and Trey Gellert; cousins, Ostyn and Ryker Gellert, and Payton, Colton and Quenton Bankert; and his beloved dog, Boomer.
He is preceded in death by his great-grandparents, Jesse Jackson, Norman Gellert and Paul and Sandra Bankert.
Visitation is scheduled from 4 p.m. to 8 p.m. on Friday, Jan. 14, 2022 at Sheridan High School Gymnasium, 24185 Hinesley Rd, Sheridan, IN 46069. Services are scheduled at 11 a.m. on Saturday, Jan. 15, 2022 at Sheridan High School Gymnasium, with Pastor Scott McDermid and Pastor Mark Knapp officiating. Burial will be at Crown View Cemetery in Sheridan.
Memorial contributions may be made to Mighty Mason Fund For Palliative Care, c/o Riley Children's Foundation, 30 S. Meridian Street, Suite 200, Indianapolis, IN 46204 (https://give.rileykids.org/campaign/mighty-mason-fund-palliative-care/c329973).
Condolences: www.randallroberts.com