Painter catches "Piggy": remembering Ward Lambert, some "little giant"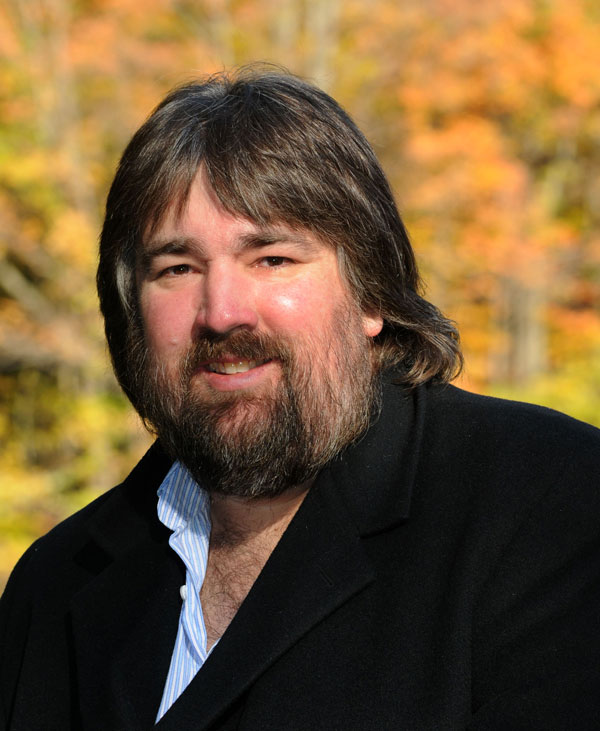 A milestone almost went unnoticed this past Sunday afternoon in Mackey Arena.
Matt Painter earned his 371st victory at Purdue thanks to an 80-60 triumph against Northwestern.
Victory No. 371 matched the total achieved by Ward "Piggy" Lambert over 29 seasons at the helm of the Boilermakers. Painter reached his 371st victory during his 17th season, but Lambert's teams never played more than a 21-game schedule up to his retirement during the 1945-46 season.
Painter caught Lambert in the victory column with an extra 35 games on his resume. Not to disparage Painter, who has continued a string of successful Purdue basketball coaches from George King to Fred Schaus to Lee Rose to Gene Keady, but he's still eight Big Ten regular season championships behind Lambert.
The "father of Purdue basketball" was born May 28, 1888, in Deadwood, South Dakota, a mere 12 years after the legendary "Wild Bill" Hickok met his end holding aces and eights. There, Lambert earned his nickname thanks to his hair poking out of his stocking cap like a pigtail while riding his sled.
However, Lambert spent his formative years in Crawfordsville, arriving just about the same time as the game that would make him famous. As a 10-year-old, Lambert got the job of knocking the basketball out of a peach basket with a stick.
Lambert was a 5-foot-6, 114-pound sophomore when he led Wabash College in scoring. His coaching career began the next season, taking the helm at Crawfordsville High School while still playing for the Little Giants. As a senior, Lambert was player/coach for Wabash.
Basketball, however, was never first in Lambert's life. He held a postgraduate degree in chemistry from the University of Minnesota and used that degree to become a chemistry and physics teacher at Lebanon High School. His coaching experience led school officials to appoint him coach of the Tigers' athletic teams in 1912.
Today, Lambert's move from Lebanon to Purdue in 1916 would generate headlines and plenty of skepticism. But Lambert revived a program that had gone 14-27 the three previous seasons, leading Purdue to an 11-3 record. For 25 of the next 26 seasons – taking a year to serve as a field artillery lieutenant in the Army during World War I – Purdue would win considerably more games than it lost.
His peak years at Purdue were from 1928 to 1932, and it's no coincidence that those years featured the two best players to suit up for Lambert: Charles "Stretch" Murphy and John Wooden. During that period, Purdue won 70 of 84 games and were awarded the Helms national championship in 1932.
The 6-7 Murphy and Wooden each were three-time All-Americans. Fittingly, Lambert and his two stars were inducted into the Naismith Basketball Hall of Fame together in 1960.
Years later, Wooden would praise Lambert as an influence on and off the court during his string of 10 national championships at UCLA in the 1960s and 1970s. To the end of his life, Wooden always referred to his coach as "Mr. Lambert."
"He was a man of extremely high principles," Wooden said in 2006. "And I think my basic coaching philosophy came more from him. At the heart of my pyramid I have three things: condition, skill and team spirit. And I think that came from Mr. Lambert, as much as anybody else."
More than once, Wooden spoke of Lambert's moral character, which perhaps saved Purdue from being engulfed in the point-shaving scandals that came in the decade following his retirement. After watching a game at Madison Square Garden in New York during the late 1930s, Lambert refused to schedule any games there and urged his Big Ten peers to do the same.
"There are gamblers all over the place, even around the hotels," Lambert said. "Somebody is going to get hurt if we don't keep the game where it belongs — on the college campuses."
While high-scoring basketball games are common today, they were not in Lambert's time. Lambert changed the game by installing the fast break, which quickly gained widespread acceptance. His teams smashed Big Ten scoring marks year after year with an exciting "run, run, run" style. But Lambert also believed in defense.
Retirement, though, wasn't for Lambert. He became commissioner of the National Basketball League from 1946-49, when it merged with the Basketball Association of America to become today's NBA.
Lambert returned to Purdue in 1950 to coach freshman basketball and baseball. He was still freshman baseball coach at the time of his death on Jan. 20, 1958.
Journal and Courier sports editor Gordon Graham noted that Lambert Fieldhouse – then home to the Purdue basketball team – stood as a monument "to a little man who was well over 7 feet tall."
Lambert was such a tough act to follow in West Lafayette that it took 11 years after his death for Purdue to win its first Big Ten championship since 1940. Also notable is that the Boilermakers only had two conference titles before Lambert became head coach in 1917.
"He genuinely cared about those under his supervision," Wooden said of Lambert in 2004. "For me he is the model of what a great coach and teacher can be."
The foundation Lambert created at Purdue has been built higher by Keady and Painter over the past 42 years. In 71 seasons and counting between those three coaches, the Boilermakers have 1,254 victories and 20 of the school's Big Ten best 24 league championships.
Keady (512 victories), Lambert and Painter occupy half of the top six slots in Big Ten coaching history. Indiana's Bob Knight remains one victory in front of Michigan State's Tom Izzo (659-658) for first place after the Spartans lost at short-handed Illinois on Tuesday night. The late Lou Henson is fourth with 421 wins at Illinois.
Noteworthy
Purdue sophomore guard Jaden Ivey was selected a third-team Midseason All-American by the Sporting News last week.
Ivey, who sat out this past Sunday's 80-60 victory against Northwestern with an injury, leads the sixth-ranked Boilermakers in scoring at 16.7 points a game to go with averages of 5 rebounds and 2.9 assists. …
While 70 points has been the magic number this season for Purdue basketball when it comes to winning, its 96-88 double overtime victory at then-No. 17 Illinois was the Boilermakers' nation-leading ninth game with at least 90 points this season. Purdue has won 111 consecutive games when scoring 90 or more points, going all the way back to Nov. 24, 1987.
Kenny Thompson is the former sports editor for the Lafayette Journal & Cou­rier and an award-winning journalist. He has covered Purdue athletics for many years