Community First Bank Named as a 2022 "Best Place to Work in Indiana"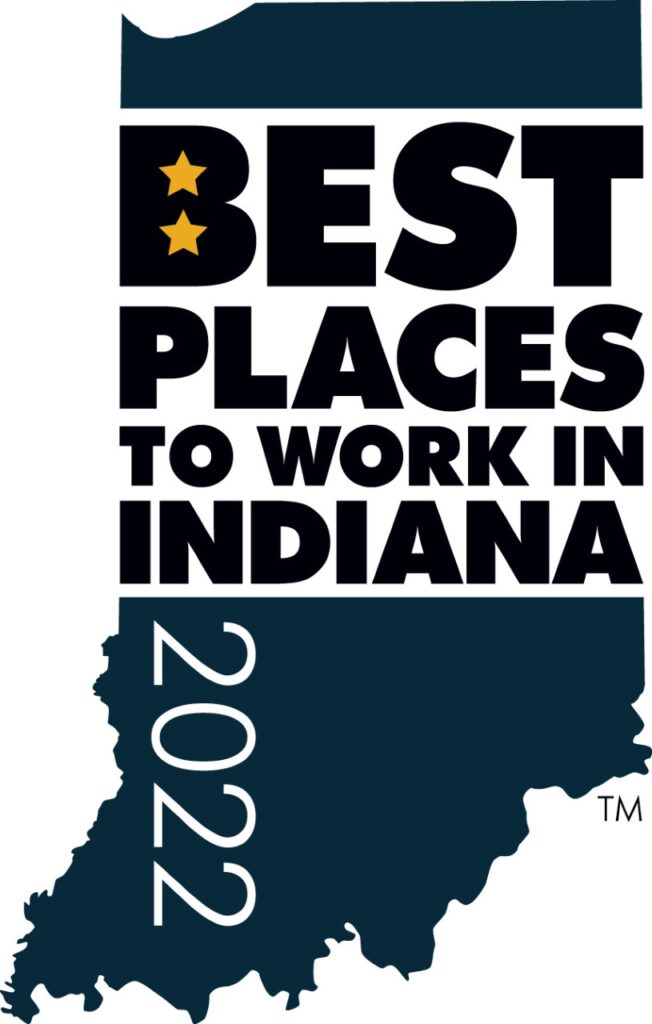 Community First Bank of Indiana was recently named one of the Best Places to Work in Indiana for the 8th year in a row. This 17th annual program was created by the Indiana Chamber of Commerce.
The statewide survey and awards program is designed to evaluate participating organizations and honor those with the highest levels of employee satisfaction and engagement in the workplace. "These companies consistently demonstrate to their employees how much they value their contributions," said Indiana Chamber President Kevin Brinegar.
Carlonda Davis, Community First Bank's Human Resources Director said, "We are honored to be named as one of the Best Places to Work in Indiana once again! Through change and growth, our leadership team continues to recognize and value the hard work and level of commitment that our staff brings to the table each and every day. This award is a reflection of our values and one of our top priorities – training and retaining superior personnel to serve our communities."
To be considered for participation, companies had to fulfill the following eligibility requirements:
Be a for-profit, not-for-profit business or government organization;
Be a publicly or privately held organization;
Have a physical operation in Indiana;
Have at least 15 full- or part-time permanent employees working in Indiana;
Have been in business for at least one year, at the program registration deadline.
Companies from across the state entered the two-part survey process to determine the Best Places to Work in Indiana. The first part consisted of evaluating each nominated company's workplace policies, practices, philosophy, systems and demographics. The second part consisted of an employee survey to measure the employee experience. Workforce Research Group managed the overall registration and survey process in Indiana, analyzed the data, and determined the final rankings. The final rankings will be announced at an awards ceremony on Thursday, May 12, 2022. For more information about Community First Bank, visit www.CFBindiana.com. For more information on the Best Places to Work in Indiana program, visit www.BestPlacestoWorkIndiana.com.