NHS Grad Loves '80s Bands, Comedy One-Liners, Making People Laugh, Theater, More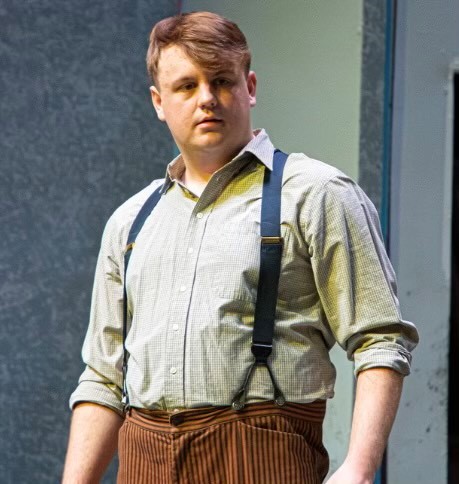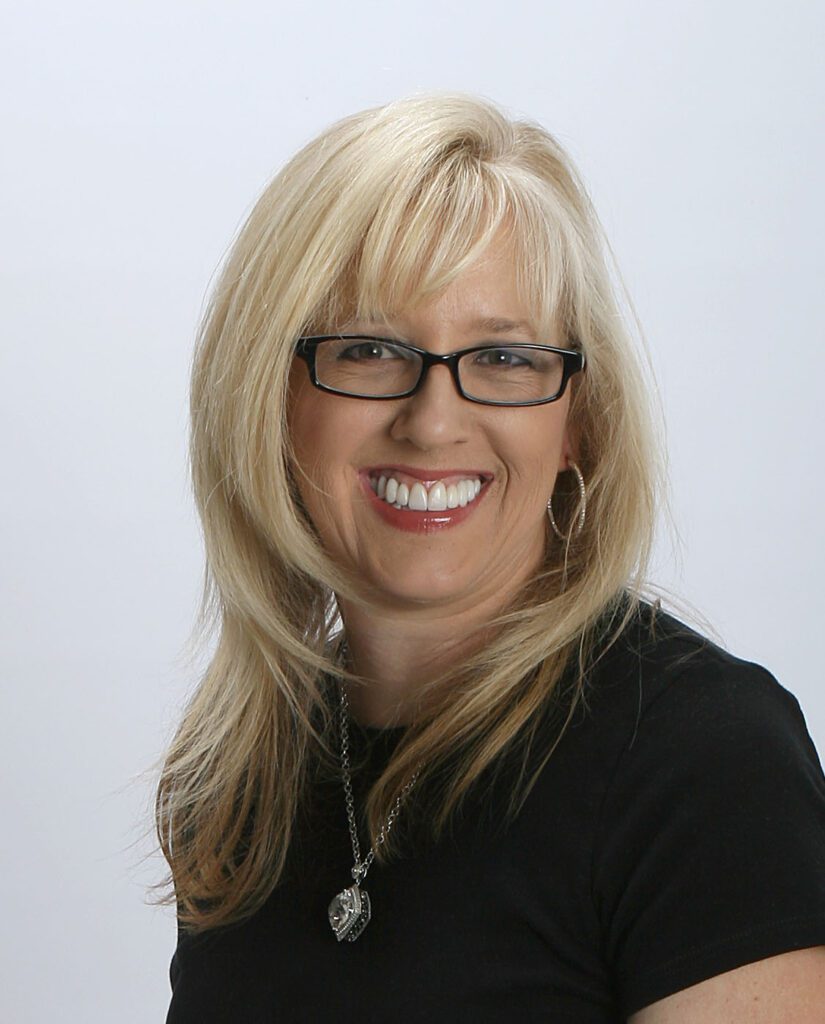 Want TO GO?

What: Main Street Productions presents "Of Mice and Men."

When: 7:30 p.m. Thursday (today), Friday and Saturday and 2:30 p.m. Sunday.

Where: Basile Westfield Playhouse, 220 N. Union St., Westfield.

How much: $17, adult; $15, ages 62 and older and students with ID, free for active military and veterans with ID. Reservations: www.westfieldplayhouse.org or call 317-402-3341.
Logan Browning loves '80s rock bands and recites random fun facts about his favorite hair bands on his hour-long college radio show.
He thrives on live theater and is accustomed to playing the comic relief.
He loves to watch comedies on the big screen and "can't help but spit out one-liners like a b-list Bill Murray."
A 2020 Noblesville High School graduate and a sophomore at Ball State University, majoring in video production and screenwriting, he has dreams of becoming a filmmaker one day.
"I'd love to make 'older-style' comedies, such as 'Stripes,' 'Animal House,' 'Tommy Boy.' Just goofy movies for everyone to enjoy," he said.
Browning is all about making people laugh.
He, in fact, often laughs at himself, and one of the reasons I'm featuring him in my newspaper column today is because I find the 20-year-old to be refreshingly candid and entertaining. (Also, by the way, he is playing in Main Street Productions' current drama, "Of Mice and Men, through Sunday at Basile Westfield Playhouse. But I'll share more on his role a little later.)
Something few people know about Browning? He cries in movies for nostalgic stuff. "Seeing Han, Luke, and Leia in the newest Star Wars trilogy? Tears! The original Ghostbusters returning in Afterlife? Bawled like a baby," the Noblesville resident said.
But he's not crying as much as he is smiling.
"Nothing makes me smile more than just getting to stand around and talk to people. I love hearing other people's stories and sharing my own. Any time you can make somebody laugh is time well spent in my book," Browning said.
When he isn't studying or on a live stage, he said, "Every Monday and Friday, however, I do have my own Classic Rock radio show from 6 a.m. to 7 a.m. on WCRD 91.3 in Muncie."
He said, "I just play a bunch of late '70s through early '90s rock, hair, metal songs. I'm having a real blast doing it."
It seems a little early in the morning to be jamming to hair bands. But Browning doesn't think so. It's all that he listens to anyway.
"I know the most absurd members of the random one-hit wonders or big bands, and it has always just been a staple of who I am," he said. "So when given this opportunity to play that music that I love, and use that random knowledge in an appropriate setting, I knew I just had to take it."
He plays everything from Bon Jovi, AC/DC, Alice Cooper, Van Halen — Van Hagar mostly) and Mötley Crüe to KISS. "You name it, I play it," Browning said. "The only hard thing is finding out how to be quieter for the microphone. I blame projecting for theater, but I'm just way too loud for how close I'm supposed to be to our microphone equipment."
Browning's show is on WCRD, a non-commercial FM radio station operated by students of BSU out of the David Letterman Communication and Media Building on the BSU campus. (Letterman, an Indianapolis native who grew up in Broad Ripple, is a 1969 BSU graduate best known for his self-mockery, and his cynical sense of humor on the "Late Night With David Letterman Show" that ran for 22 seasons.)
So what better place to hone your comedy skills and be on the radio?
Yes, Browning thrives as a radio-show host playing his favorite music and talking about the bands, his favorites being Van Halen, Sammy Hagar, Mötley Crüe, Aerosmith, Def Leppard, Damn Yankees, Poison, Skid Row, Kiss and Bon Jovi.
"I talk about some random fun facts about the band or tracks themselves, such as band members and what other groups they happen to be in or have played in, any fun stories from writing or recording the song, any notorious stories about the band themselves," Browning said. "And, of course, that's on top of the standard album-release years, album names, and more. "I also talk about upcoming concerts and at which venue they'll be at and usual set-lists they play, drop in some 'hot takes,' such as Sammy Hagar being the better Van Halen singer than Diamond David Lee Roth, Eric Carr being the best drummer for KISS."
Being that he loves all of these bands, I had to ask if there is a favorite celebrity that he's met. And Browning did not even have to think twice. "The coolest celebrity I've met was John Corabi, the second lead singer of the band Mötley Crüe, and got him to sign my CD. It's been months, and I'm still starstruck," Browning said.
"I feel that same way talking with a few of my cast mates though," said Browning, who is currently in the local theater production, "Of Mice and Men," a drama at Basile Westfield Playhouse, directed by James H. Williams of Fishers. "I've truthfully never met a greater group of talented people. I mean Audrey Duprey (Curley's Wife) kills it absolutely every night. Jake Hobbs (Curely) is so involved with his character that I'm blown away. Joe Wagner of Fishers (Lenny) and his transformation into his character still just shocks me. Everybody is so amazing. It really makes me want to step up my game."
Browning loves doing live theater but this show is out of his usual "comedy" comfort zone.
"My character, Carlson, isn't really the nicest guy in the world. He's self-obsessed, very conceited, and has a weird vendetta against an old dog belonging to another character." He said, "I've enjoyed being in this show a whole lot due to the fact that this role is so different in comparison to what I'm used to. I used to play the comic relief in shows, but this time I was a very 'not funny' jerk. It was a fun challenge for somebody who can't help but spit out one-liners like a b-list Bill Murray."
Browning — who has a following, including Basile Westfield Playhouse board member and actor Tom Smith (who follows several of the local young thespians) — stepped onto his first community theater stage (with Smith as Simon Stimson) in The Belfry Theatre's "Our Town," directed by Nancy Lafferty, in September 2018, in the role of Joe Crowell Jr.
At NHS Theatre, some of Browning's favorite roles were Giles Corey in "The Crucible" and Cogsworth in "Beauty and the Beast." (I was in the audience of the latter production, a wonderful show on stage in November 2019.)
"I am excited for my next role however as Captain John Whitaker in the show 'Fly Babies' down at Buck Creek Players in April," he said.
What about a bucket list?
"The only role on my bucket list is surprisingly one that doesn't exist yet, and it may not even be a stage role," Browning said. "I've always wanted to play Michael Lee Aday, aka the musician/actor Meat Loaf, in a biopic or biographical show," Browning said. "I've always been a huge fan of his and thought there was a bit of a physical resemblance. I was devastated to hear about his passing (on Jan. 20, 2022). So, if anybody is planning a movie called 'Bat out of Hell' like 'Bohemian Rhapsody' did for Freddie Mercury, I'm your guy."
Browning said, "I've always enjoyed performing and making people laugh in any way that I can. Whether it be in the classroom, at the workplace, or on stage."
-Contact Betsy Reason at [email protected]