Director Says Teen Lead Nails it in CCP's 'Curious Incident of the Dog'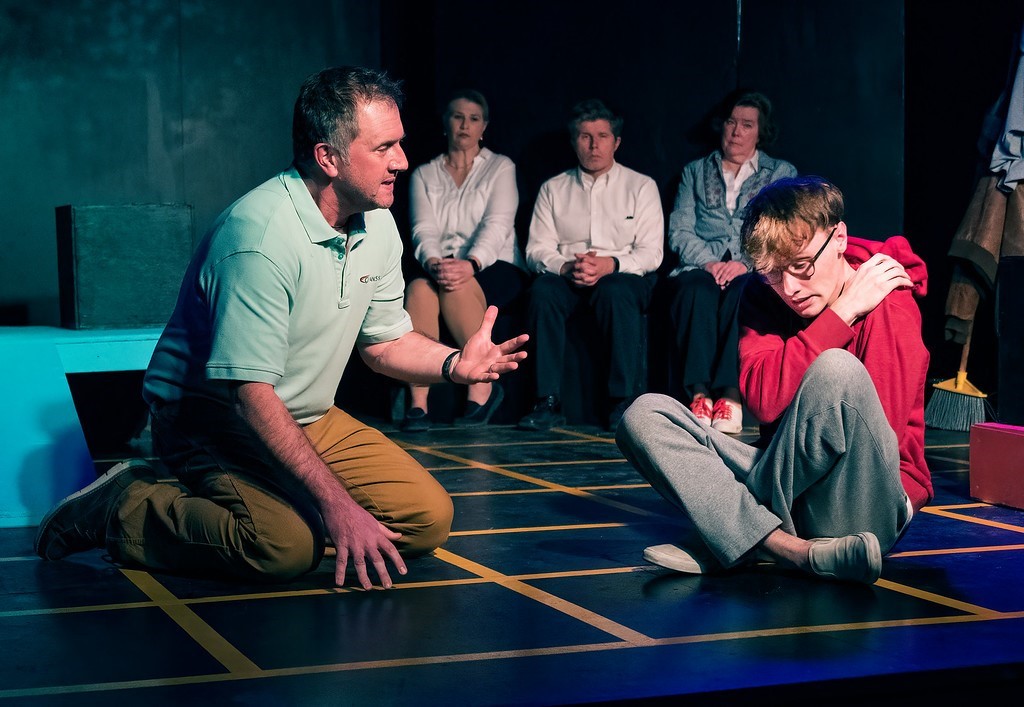 Want TO GO?

What: Carmel Community Players presents "The Curious Incident of the Dog in the Night-Time."

When: 7:30 p.m. today through Saturday and 2:30 p.m. Sunday.

Where: The Cat, 254 Veterans Way, Carmel.

How much: $18 for adults, $16 for students and 62 and older.

Good to know: Parental guidance. Recommended for ages 13 and older.

Reservations: https://carmelplayers.org/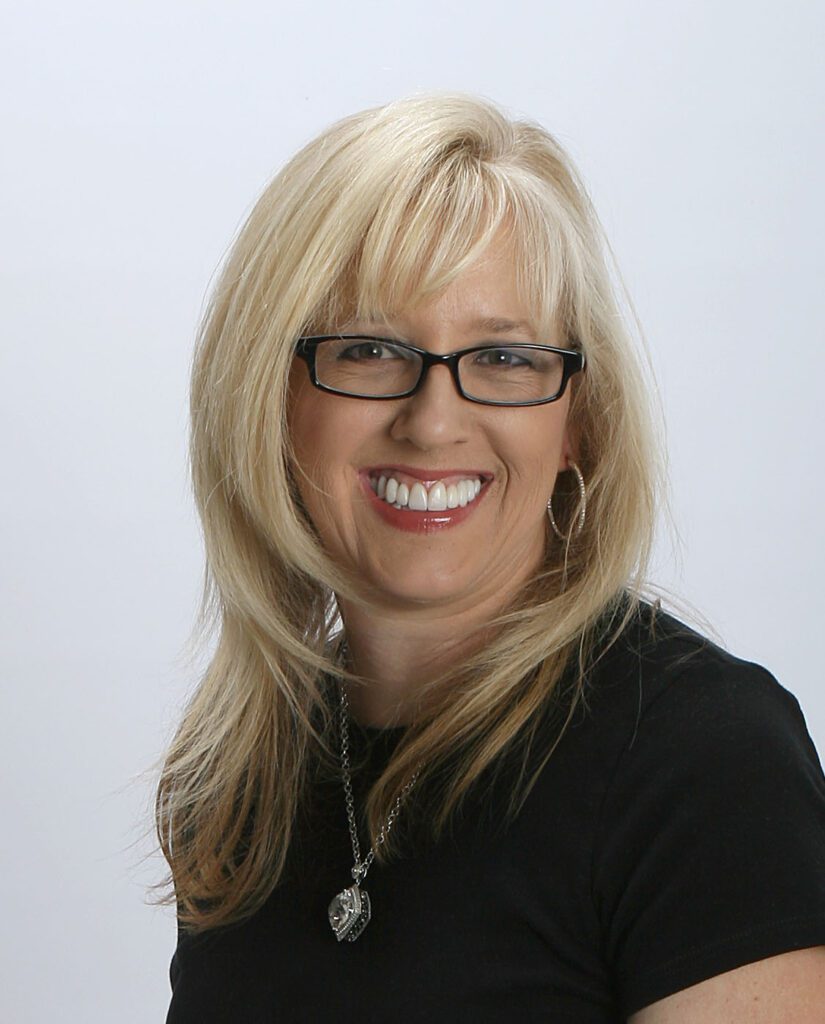 Larry Adams knew when he agreed in July to direct a play of one of his favorite books for Carmel Community Players that his greatest challenge would be finding an actor who could play the role of the teen lead.
"The Curious Incident of the Dog in the Night-Time" — on stage today through Sunday at The Cat in Carmel — concerns a mystery surrounding the death of a neighbor's dog that is investigated by 15-year-old Christopher Boone, who is exceptional at math but ill-equipped to interpret everyday life. The teen is never labeled in the play but would likely be diagnosed today with Asperger Syndrome or on the autism spectrum, Adams said.
"The weight of the show truly rests on the shoulders of the actor playing Christopher. If he is not believable as someone on the spectrum, or if he is not up to the herculean task of memorizing nearly two hours' worth of dialogue, the entire show collapses," he said.
But Adams was impressed with Fishers' Noah Ebeyer, the youth cast in the role, beginning with the audition.
"Noah Ebeyer's relatively sparse theater resume offered little to recommend him to me for such a sizable role, but he absolutely nailed the believability factor during his audition," Adams said. "And so, I took a deep breath, crossed my fingers, and handed the part to him."
Now as we head into our second weekend of performances, Adams said, "I can tell you I could not have hoped for a better Christopher Boone. His delivery, his mannerisms, his awareness of the stage and his command of the material are at the top of what I have seen in over three decades of being involved in community theater."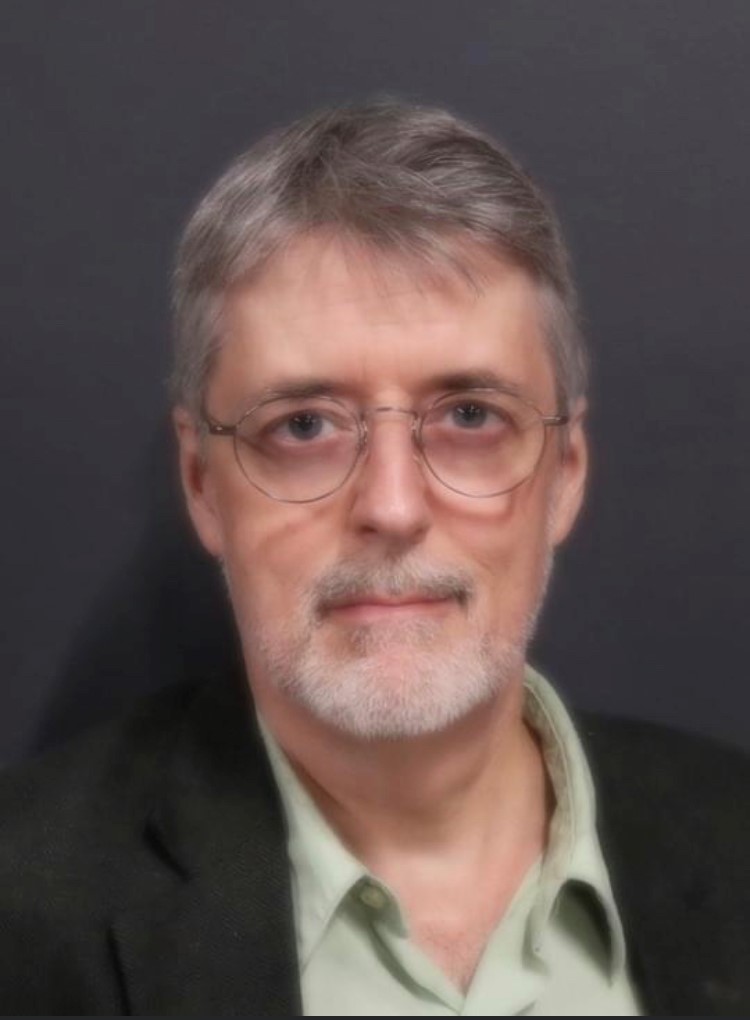 He said, "In addition, he has been an absolute pleasure to work with. A cast favorite, his fellow actors are often teary-eyed at seeing him get the applause and standing ovations he has clearly deserved each night."
Interestingly, when Adams put out a call for December auditions, he said, "I was struck by how many of my potential actors were motivated to be a part of (the show) at least in part by personal connections to such children."
Lori Colcord of Carmel, who plays Christopher's teacher, Siobhan, actually spends her days developing behavioral treatment plans for individuals with developmental disabilities. Nikki Lynch of Noblesville, who plays Christopher's mother, Judy Boone, has a sister on the spectrum.
"Other cast members also told me of their own varied experiences with children diagnosed with autism and of how those experiences drew them to be a part of this production," Adams said. "I admit, these connections did factor into my casting decisions, as I wanted individuals who were not just extraordinarily talented actors but who were also passionate about the material."
He said, "Over the next two months of rehearsals, that passion was clearly evident. Fortunately, so was the extraordinary talent."
Adams said the technical aspects of directing, requiring the interweaving of sound, light, music, video and "choreography" of scenes moving seamlessly from one to another were huge challenges but were made much easier with the help of the cast, lighting designer Eric Matters, Raffel, set constructor David Muse, costumer Cathie Morgan, producer Sam Brown and assistant director Karissa Monson.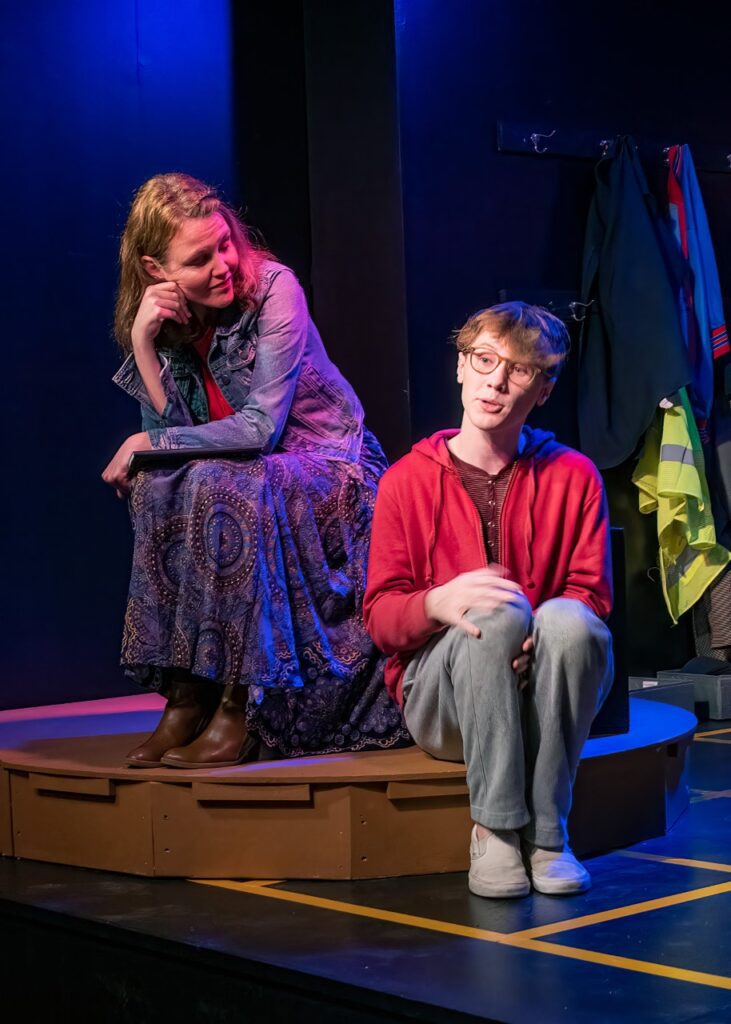 Adams, who I met nearly a decade ago when he was starring in a two-person show that he wrote and directed at a neighboring playhouse, he never before had any interest in directing any other shows before that time or afterward.
But then, eight months ago, Adams received an email inquiry from CCP's board president Lori Raffel, asking, "Could you be interested in directing 'The Curious Incident of the Dog in the Night-Time' in the February/March 2022 time slot for CCP?"
He said, "Never had I even entertained a notion to direct anything so ambitious as the show Lori had just presented to me."
But Raffel knew, from a conversation that she had with Adams years ago, how much he loved this particular show, which premiered in 2012 in London, and the novel upon which it was based.
Adams said, "If you had asked me to direct any other show, I would have said, 'no.'"
But then he told the board president, "I'm in."
The Pike High School, Wabash College and Indiana University School of Medicine graduate, who is a family physician by day, said his literary love affair with the play began about 16 years ago in his medical office, when a colleague, the late Dr. Brad Hale, handed Adams a small paperback book to read. "Its red cover sported an almost cartoonish outline of a dead poodle, and its chapters progressed in an odd and unique fashion." He said, "Wondering why my friend and co-worker, perhaps the brightest, most compassionate and funniest physician I have ever known, had chosen this particular novel to give me, I decided to skim the first page, and quickly found I could not put it down."
Adams said, "'The Curious Incident of the Dog in the Night-Time' was then and remains now a relatively obscure but fiercely championed book. Translated into 36 different languages and the winner of multiple awards since its publication, it may well be the most highly acclaimed book you've never read."
The story, he said, "presents the world, at least that of its setting in and around London, in a fresh and revealing way, through the prism of its lead character's neurological disorder. But that disorder is ultimately not all that important to the themes of the work."
The book is banned at some schools due to offensive language. The play is recommended for ages 13 and older.
A play by Simon Stephens based on the novel of the same name by Mark Haddon, the author once wrote that the story is "a novel about difference, about being an outsider," Adams said. That's a good part of the story's appeal, he said. "We've all been there. We've all felt as if we don't belong, lost in a world we don't understand, and that doesn't understand us. But it's also more than that. It's about family, about our shortcomings within the family dynamic, about the pain and guilt that inevitably ensues and that all of us, at one time or another, have suffered in our lives and our relationships."
Adams said when Indiana Repertory Theatre in downtown Indianapolis slated the play for the 2017-18 season, "I knew I had to see it, and, in fact, I reviewed it for a local theater blog, 'A Seat on the Aisle.'"
He said, "I was dazzled by the performance, though even then I noted some choices I would have made differently."
Adams said, "Now with Carmel Community Players' production, I have had the chance to see those choices through."
MEET THE CAST

Noah Ebeyer, Fishers, as Christopher Boone;

Lori Colcord, Carmel, as Siobhan;

Earl Campbell, Noblesville as Ed Boone;

Nikki Lynch, Noblesville, as Judy Boone;

Ryan Shelton, Noblesville, as Roger Shears, Duty Sergeant, et al;

Cathie Morgan, Carmel, as Mrs. Alexander, Posh Woman, Voice 6;

Tanya Haas, Carmel, as Mrs. Shears, Mrs. Gascoyne, Woman on Train, et al;

Barb Weaver, Noblesville, as Number 40, Lady in Street, Information, Punk Girl, Voice Five;

Kelly Keller, Fishers, as Policeman One, Mr. Thompson, Drunk Two, et al;

Gus Pearcy, Sheridan as Reverend Peters, Uncle Terry, Station Policeman, et al.
MEET THE CREW

Producer, Sam Brown;

Executive Producer, Charlie Hanover;

Director, Larry Adams;

Sound, Lori Raffel;

Lights, Eric Matters;

and Set, Dave Muse.
He said the first of two weekends was a great success with large and enthusiastic crowds. "One patron remarked that he had seen the professionally-staged production of the show in London where it began, but that ours was superior."
The director said, "I never tire of seeing it myself each night, and as I watch the audience members leave each performance, both laughter and tears are evident. The show is just that moving, and the cast is just that good."
Adams did not get involved in theater until the final year of family practice residency when, after watching his mother Jean Adams having so much fun on stage. "I decided to give it a try myself," he said. "I cannot adequately express how rewarding that decision has been, not only as a personal creative outlet, but as a means to meet and get to know a truly diverse and great group of people."
– Contact Betsy Reason at [email protected]