Jan. 30, 1923 – Feb. 27, 2022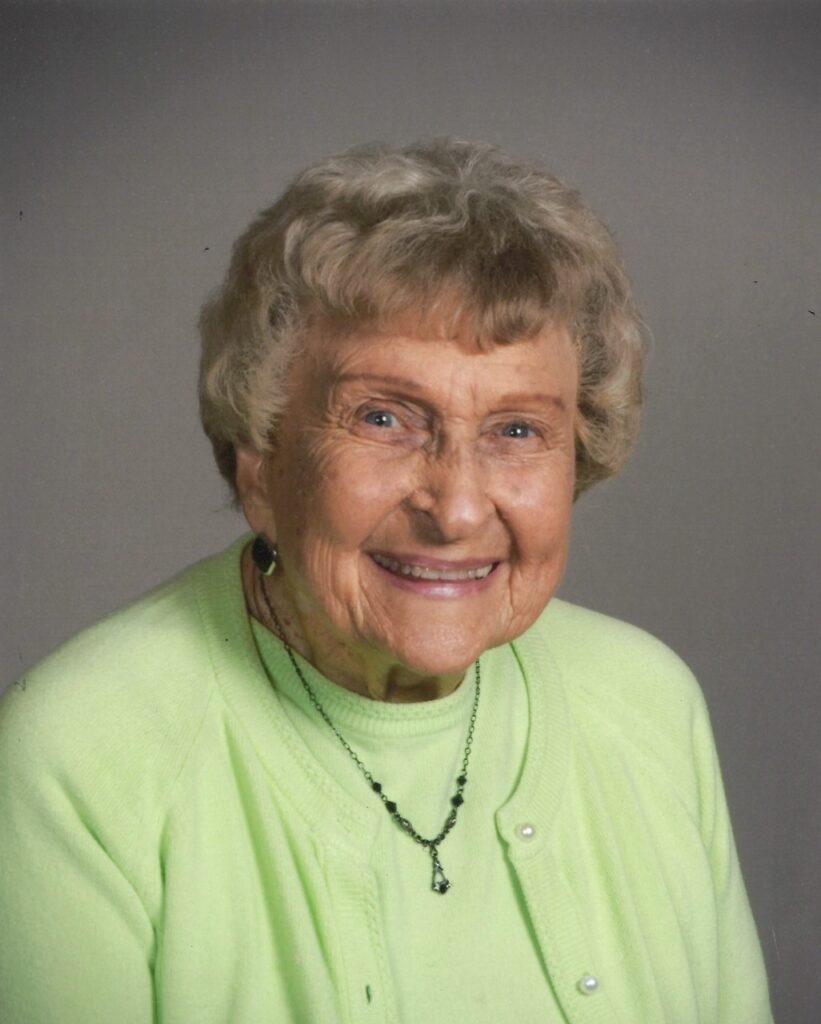 Ruth Mae Wiggins, 99, of Noblesville, passed away peacefully on Sun., Feb. 27, 2022 at Community Hospital North in Indianapolis listening to her favorite hymns with family by her side.
She was born on Jan. 30, 1923 to Walter and Mae (Fisher) Stacy in Cincinnati, Ohio.
Mrs. Wiggins was a loving wife, mother, sister, grandmother, aunt, great grandmother, homemaker, and secretary, always willing to help, and would put other's needs ahead of her own. She enjoyed card games, golfing, and crafting. She was a faithful caretaker to her husband for 7 years when he was diagnosed with Alzheimer's.
Mrs. Wiggins was a member of Noblesville First Presbyterian Church, the Senior Citizens Organization of Noblesville, and the Garden Club of Indiana. She was a faithful volunteer at Crossroads Rehabilitation Center, St. Vincent Hospital, Riverview Hospital, her children's schools, and at her church as a Sunday school teacher.
Survivors include her sons, Steve Wiggins and Ken Wiggins; grandchildren Thomas (Joanna) Wiggins, Kyle Wiggins, Lyndsay (Kyle) Brookey, Melissa (Steven) Ross, Melissa Reyna and Amber Reyna; great-grandchildren Gauge, Meyer, Raelynn, Uriana and King.
In addition to her parents, she was preceded in death by her husband, Forrest Glenn Wiggins; brother, Walter Stacy; sister, Elaine Blank; daughter, Deborah Reyna; son-in-law, Tony Reyna; daughter-in-law, Barbara Jean Wiggins; and great-grandchild, Mia Reyna.
Services are scheduled to be held at 12 p.m. on Fri., March 4, 2022 at First Presbyterian Church of Noblesville, 1207 Conner Street in Noblesville, with Pastor Eric Gale officiating. Visitation is scheduled to be from 10 a.m. to the time of service at the church. Burial will be at 2:30 pm at Oaklawn Memorial Gardens in Indianapolis. Condolences can be made online at www.randallroberts.com