Oct. 19, 1948 – March 31, 2022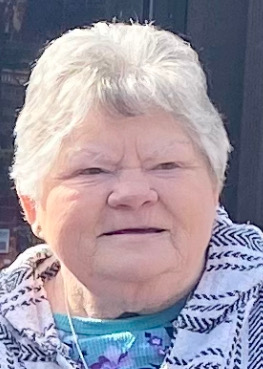 Darlene Lundy, 73, of Noblesville, passed away on Thu., March 31, 2022 at her home.
She was born on Oct. 19, 1948 to Charles and Alta June (Tolle) Atkinson in Fresno, Calif.
Mrs. Lundy was head custodian for Hamilton Southeastern Schools before retiring. She enjoyed playing Bingo, going fishing, doing puzzles, and spent many evenings doing craft projects. Her greatest joy was found in spending time with family and friends.
Survivors include her daughter, Loretta Lundy (Dennis Tate); sisters Esther Worthman and Jessie (Ed) Coverdale; brother, David Atkinson; 14 nieces and nephews; several great nieces and nephews; and countless others that called her mom or Aunt Dar.
In addition to her parents, she was preceded in death by Ken Lundy; grandpa, Paul Hayes; brother-in-law, Eddie Worthman; and brother, Danny Atkinson.
Services are scheduled to be held at 1 p.m. on Fri., April 8, 2022 at Randall & Roberts Fishers Mortuary, 12010 Allisonville Road in Fishers. Visitation is scheduled to be held from 11 a.m. to the time of service at the funeral home. Burial will be at Oaklawn Memorial Gardens in Indianapolis.
Memorial contributions may be made to Humane Society for Hamilton County, 10501 Hague Road, Fishers, Ind. 46038 (www.hamiltonhumane.com). Condolences can be made online at www.randallroberts.com