Spartz to Host Listening Session at Westfield Library, April 30th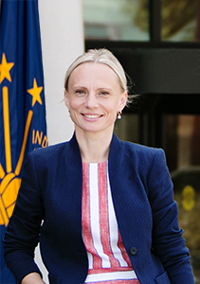 Congresswoman Victoria Spartz (IN-5) will host a listening session on Saturday, April 30th at the Westfield-Washington Public Library. The event begins at 1:30 p.m. The address for the Westfield Library is 333 West Hoover St., Westfield, IN 46074.
Parking is located at Westfield Middle School, just across Hoover St. from the library. Those interested in attending the session to ask questions or express concerns should use the southwest door/community room entrance. Signs will be posted on the front door of the library.
For any questions about the event, contact Congresswoman Spartz' Carmel office at (317) 848-0201.