Jensen Proclaims Today as 'Beth Niedermeyer Day'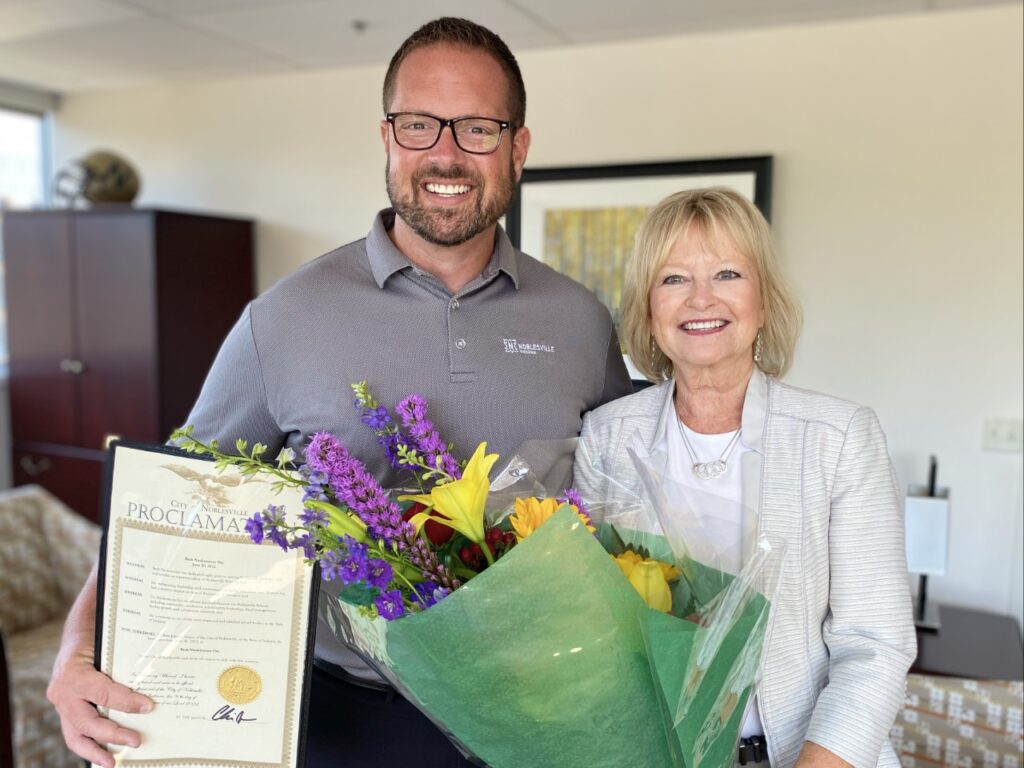 In recognition of the retirement of Noblesville Schools Superintendent Beth Niedermeyer, Mayor Chris Jensen has proclaimed today as "Beth Niedermeyer Day" in Noblesville.
Niedermeyer, who announced her retirement in December of 2021, is set to be replaced by Dr. Daniel Hile, who takes over the position of superintendent on Friday, July 1.
Hile was voted in as the next superintendent in the June 15 Noblesville Schools Board of Trustees meeting. He takes over after leaving his previous post as superintendent of Smith-Green Community Schools in Churubusco.
The full text of the proclamation reads:
WHEREAS, Beth Niedermeyer has dedicated eight years to serving Noblesville students, staff and families as superintendent of Noblesville Schools; and
WHEREAS, her outstanding leadership and commitment to public education over 38 years has had a positive impact on tens of thousands of Hoosiers; and
WHEREAS, Dr. Niedermeyer led significant accomplishments for Noblesville Schools, including outstanding academics, school safety leadership, fiscal management, facility growth and community outreach; and
WHEREAS, she is retiring as one of the most respected and admired school leaders in the State of Indiana.
NOW, THEREFORE, I, Chris Jensen, Mayor of the City of Noblesville, of the State of Indiana, do hereby proclaim June 30, 2022, as Beth Niedermeyer Day in the city of Noblesville and invite all citizens to duly note this occasion.