Picking Through the Draft History of Boilermaker Double-Doubles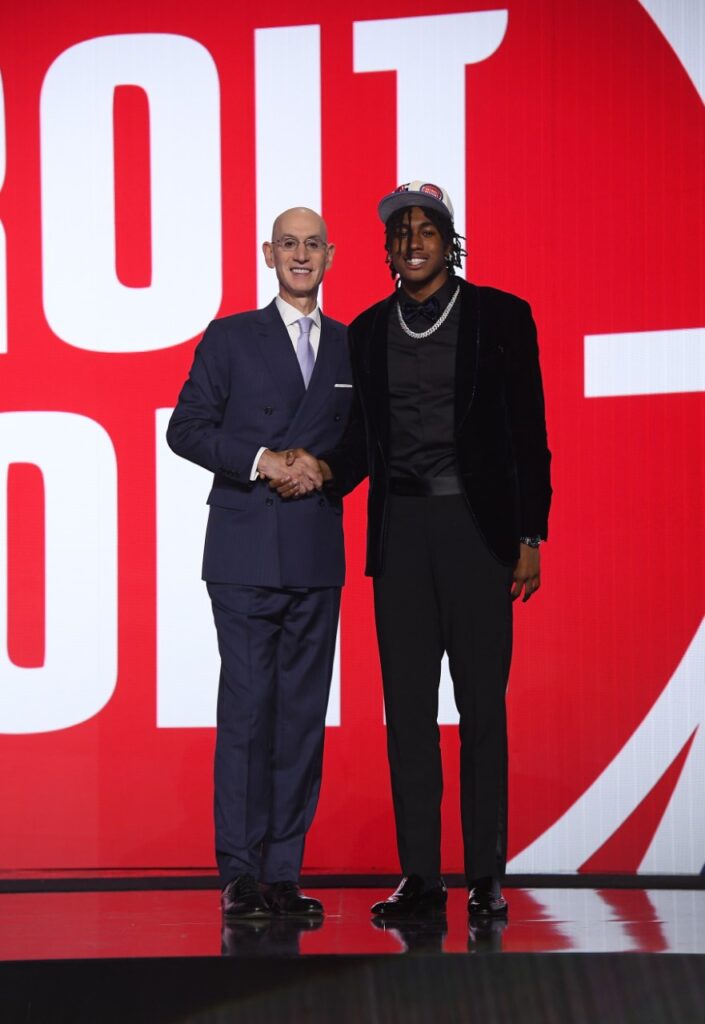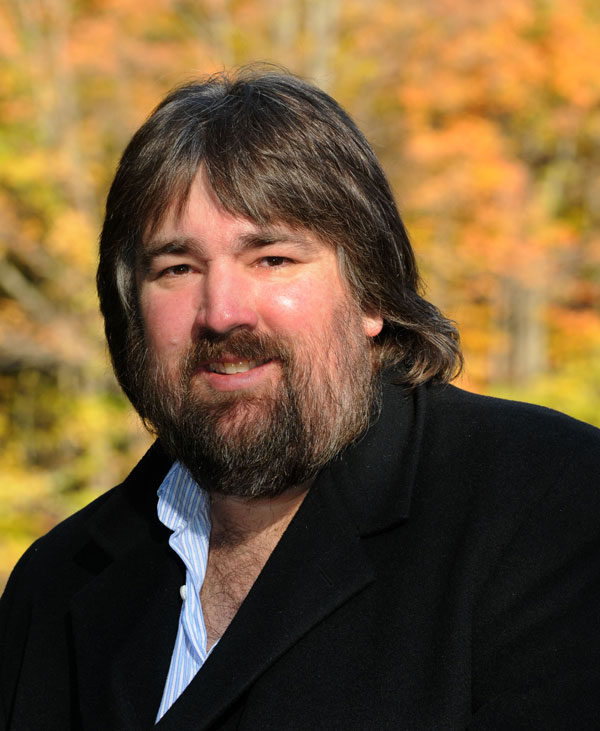 Jaden Ivey's selection by the Detroit Pistons in last week's NBA Draft completed a rare double-double for Purdue athletics.
Thanks to GoldandBlack.com publisher Alan Karpick, whose trivia question started this thought process, only four times since the NBA came into existence in the late 1940s has Purdue had a first-round pick in both the NBA and NFL drafts during the same year.
George Karlaftis went to the Kansas City Chiefs with the 30th overall selection of the 2022 NFL Draft back in April.
The first time this Boilermaker double-double took place was the hardest to answer of the four occasions for even the most die-hard fan.
Dave Schellhase, the All-American who was the first to score 2,000 points at Purdue, went 10th in the 1966 NBA Draft to the Chicago Bulls. Schellhase was the first draft pick in Bulls history.
Schellhase was an easy guess compared to his NFL first-round counterpart that year. As a defensive tackle, Jerry Shay wasn't exactly a household name compared to future College and Pro Football Hall of Famer Bob Griese. But the Minnesota Vikings liked Shay enough to make him the seventh overall pick in the 1966 NFL Draft.
Shay signed with the Vikings over the then-American Football League's Denver Broncos, who took Shay with the fourth overall pick. Incidentally, Shay's Purdue teammate, tackle Karl Singer, was taken with the AFL's third overall pick by the Boston Patriots.
The mid-to-late 1960s were a golden era for Purdue football and basketball with the school's first Rose Bowl berth and a national runner-up squad led by Rick Mount. The end of the 1960s saw the second NFL-NBA double-double for the Boilermakers.
The legendary Leroy Keyes was taken third overall by the Philadelphia Eagles. The next pick was "Mean" Joe Greene by the Pittsburgh Steelers. Injuries limited Keyes to five seasons in the NFL.
Faring far better professionally was forward Herman Gilliam, the eighth overall selection by the Cincinnati Royals. Gilliam was the second leading scorer on the 1969 NCAA runner-up team behind Mount and the Boilermakers' top rebounder at 8.5 per game.
Gilliam flashed his all-around game for eight seasons with the Royals, Buffalo Braves, Atlanta Hawks, Seattle SuperSonics and the Portland Trail Blazers. Teaming up with Bill Walton, Gilliam ended his NBA career with the 1976-77 championship.
It would be 42 years before Purdue would see another pair of first-round NFL and NBA draft picks.
All-American defensive end Ryan Kerrigan was taken 16th overall by Washington in 2011 and would earn four Pro Bowl berths. He holds the franchise record for career sacks with 95.5.
JaJuan Johnson blossomed from 195-pound stringbean at Franklin Central High School to a consensus All-American and Big Ten Player of the Year at Purdue.
The Boston Celtics, via a trade with New Jersey, took Johnson 27th overall but unfortunately for the athletic 6-10 forward he went to a veteran team led by Kevin Garnett, Paul Pierce, Ray Allen and Rajon Rondo. Veteran coach Doc Rivers had little use for Johnson or fellow Boilermaker E'Twaun Moore, who was the Celtics' second-round pick.
While Moore was able to stay in the NBA for 10 years. Johnson never played in the NBA again following a 2012 trade to Houston. After the Rockets waived him, Johnson played one season in the D-League before heading to Europe. He is currently playing for BCM Gravelines-Dunkerque in France.
Ivey is Purdue's highest draft pick since Glenn Robinson was taken first overall by Milwaukee in 1994. The only other top five NBA Draft pick in Boilermaker history is Joe Barry Carroll in 1980, when he went first overall to Golden State.
"He's put in the work and deserves this," Purdue coach Matt Painter said of Ivey. "He has a lot of potential to be a star in the NBA and we are excited to watch his journey."
Ivey becomes the second NBA Draft pick to have a mother who was a WNBA selection. Notre Dame coach Niele Ivey was taken by the Indiana Fever in 2001. The first mother-son duo was Pamela McGee in 1997 and JaVale McGee in 2008.
"It's actually an amazing story, to have a mother who has been in the league," Jaden Ivey said. "You don't see too many stories like that, and the bond that we have is special. I thank her for all the things that she's done for me. I know I wouldn't be on this stage, I wouldn't be here, without her."
Detroit has been a home for members of Jaden Ivey's family. Niele Ivey played for the Detroit Shock in 2005. His father, Javin Hunter, was born in Detroit. Grandfather James Hunter was a cornerback for the Detroit Lions from 1975 to 1982.
While expectations are high for Ivey, two of his Purdue teammates will have to prove themselves after going undrafted.
Trevion Williams, who some mock drafts predicted would be drafted somewhere between 50 and 58, instead signed a free-agent deal with the Boston Celtics.
Sasha Stefanovic will get a chance to show off his 3-point shooting in the NBA Summer League as a member of the San Antonio Spurs.
Williams, arguably the best passing big man in this year's rookie crop, closed his Boilermaker career with 1,410 points, 905 rebounds and 238 assists.
Stefanovic finished his career seventh on Purdue's career 3-pointers made list (226), making 38.8 percent of his attempts.
Noteworthy
Thanks to a lack of imagination by ESPN and the Big Ten, which agreed to the ACC/Big Ten Challenge draw, Purdue will once again play Florida State in the annual event.
The Seminoles will host the Boilermakers Nov. 30, marking the fourth time in the past five seasons for this matchup. Purdue also played Florida State in 2018 and last season in the Challenge, as well as a game in the 2019 Emerald Coast Classic.
Purdue won last year's meeting in the Big Ten ACC / Challenge 93-65 in Mackey Arena. The Boilermakers are the most successful Big Ten school in the Challenge with a 12-9 record, aided by winning 10 of the last 13 times.
Ohio State and Duke also will repeat its 2021 matchup, this time in Durham on Nov. 30. Indiana hosts North Carolina the same night. …
Purdue transfer Charlie Jones was selected a preseason second-team All-American kick returner by the Walter Camp Football Foundation.
The reigning Rodgers-Dwight Big Ten Return Specialist of the Year, Jones ranked second in the nation a year ago with 920 return yards (635 kickoff, 285 punt) for Iowa. Jones hopes to also contribute to a wide receiver corps that is looking to replace All-American David Bell, Jackson Anthrop and likely Milton Wright, an academic question mark.
Jones also caught 21 passes for 323 yards, averaging 15.4 yards per catch last season. His three touchdown catches led the Hawkeyes. …
With recent commitments from Carmel's Will Heidt and Westfield's Dillon Thieneman, Purdue football is up to 15 high school players in its 2023 class.
Heidt, a 6-3 linebacker, is the second Carmel athlete to commit to Purdue. Safety Winston Berglund was the second commitment to Brohm's 2023 class. They will join two other Carmel alumni, running back Dylan Downing and defensive tackle Cole Brevard, in West Lafayette.
Thieneman, a 6-foot safety, will be the third Thieneman brother to play for Jeff Brohm but the first to begin his career as a scholarship player. Jacob Thieneman went from walkon to a two-year starting safety whose interception clinched a 38-35 victory against Arizona State in the 2017 Foster Farms Bowl. Brennan Thieneman, also a safety, made 11 career starts for the Boilermakers.
– Kenny Thompson is the former sports editor for the Lafayette Journal & Courier and an award-winning journalist. He has covered Purdue athletics for many years.