Director, Crew, Volunteer for Love of 'Frozen' Kids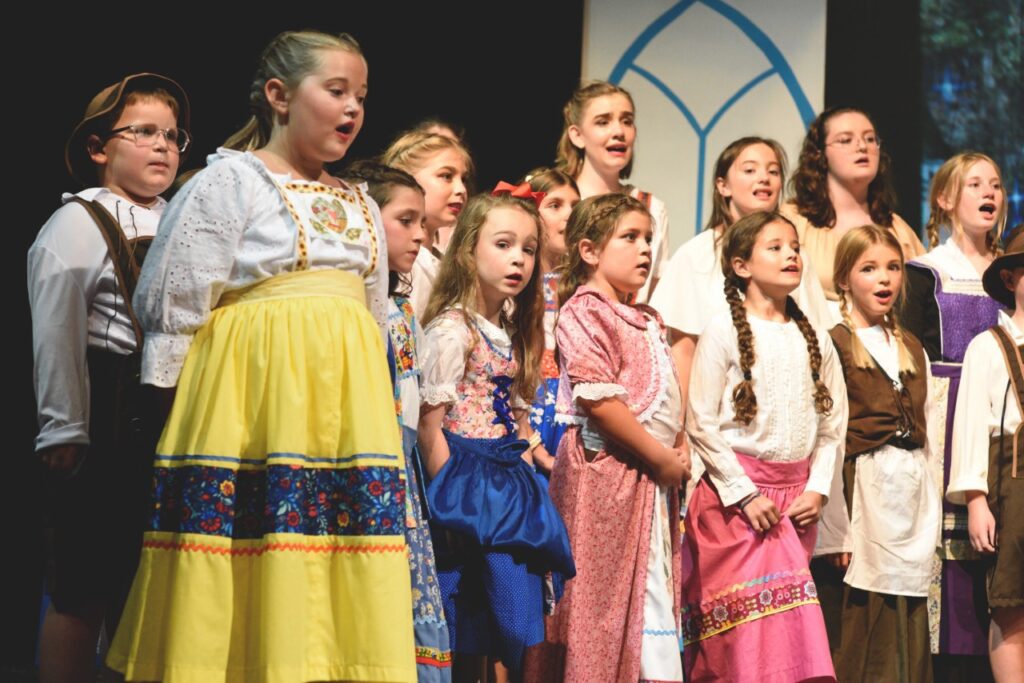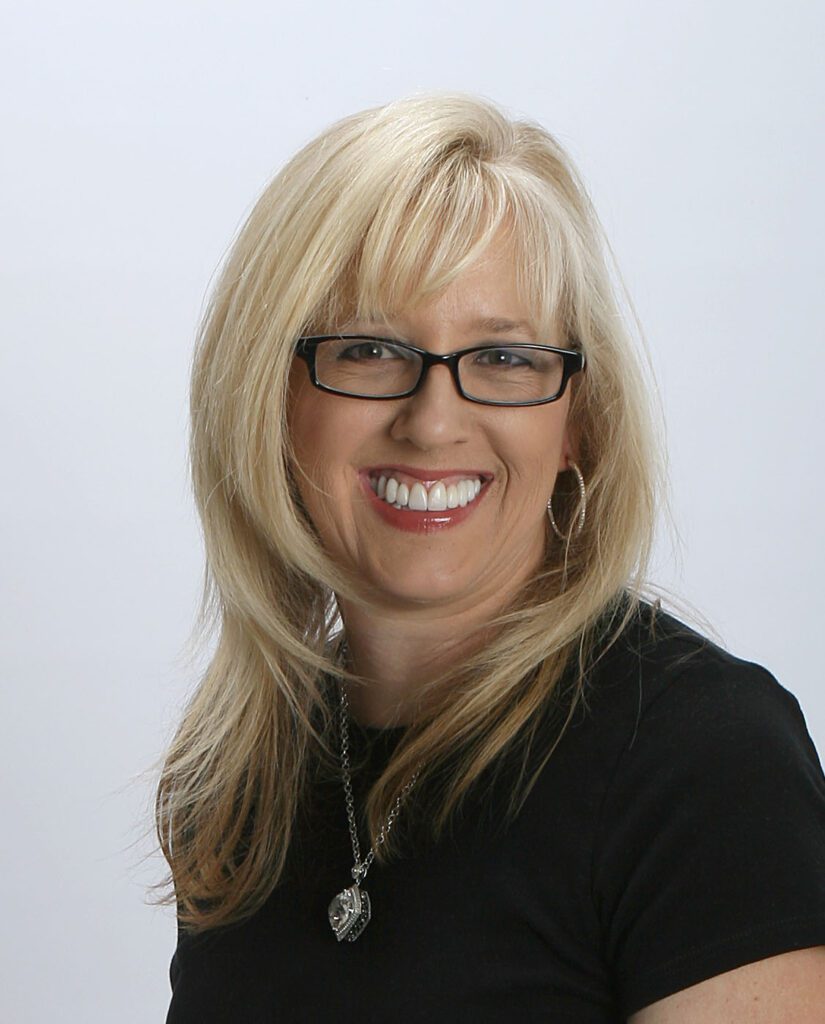 If James H. Williams told you that directing kids shows came easy, he would be telling a white lie.
The Fishers resident, who came on as assistant director for The Belfry Theatre Apprentice Players youth under the late Connie Murello-Todd, tries to be prepared for nearly anything.
But he said, this year, "Boy, has it been a challenge."
In years past, The Belfry Theatre Apprentice Players musical productions alternated, ages 5-13 during the odd years and ages 13-18 during the even years. There hasn't been an Apprentice Players show since 2019. Due to the pandemic, Belfry youth productions in 2020 and 2021 were canceled.
So this summer, The Belfry show director and The Belfry Theatre board of directors decided to open the auditions up to both age ranges. Disney's "Frozen Jr." will be on stage this Thursday through Sunday, with five performances at The Ivy Tech Auditorium in Noblesville. Tickets are still available.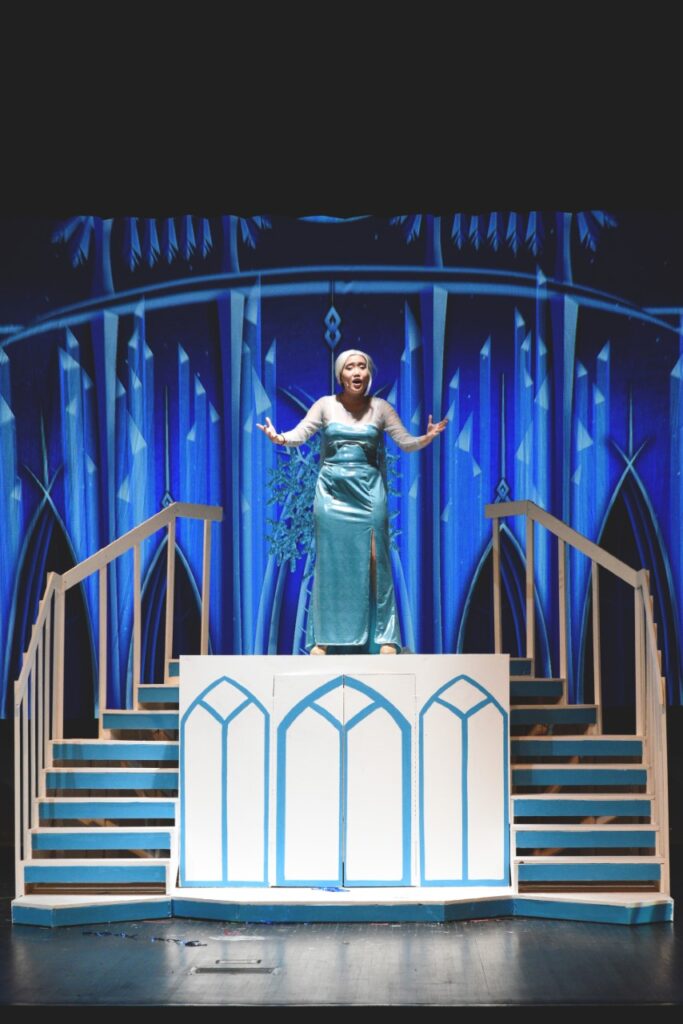 Williams said, "With this year's production being ages 5-18, I've really had to juggle a lot by figuring out how to integrate the ages. Most of the older kids have younger siblings, so big brother or sister kicks in pretty quick to help them."
But for those who don't have older siblings, he said, the younger kids are still learning to follow instructions and learning patience, "all while reminding myself that I need a little of that myself and not get frustrated as quickly because a 5- or 6-year-old doesn't understand what you want them to do as easily as the teenager does," Williams said.
Despite it not being easy, he said, "For a few different reasons but mainly, I enjoy mentoring youth by teaching them that it's OK to use their imagination and break out of their comfort zone by trying something new."
He said, "One of the best parts has been watching several of the youth grow up and come back year after year. A few, this year, are aging out and want to make this year be the last with Mr. Jim, and some still have a few years to go before they do."
Part of the fun of directing youth is seeing kids come out of their shells.
"I've always loved watching the kids start out shy and bashful and become the total opposite by the end of the summer," Williams said. "I'd also say, being around the kids all the time keeps me young and definitely on my toes."
Being that some of the kids are close to aging out this year, Williams said he wanted to pick a show that he knew "would have a big name draw."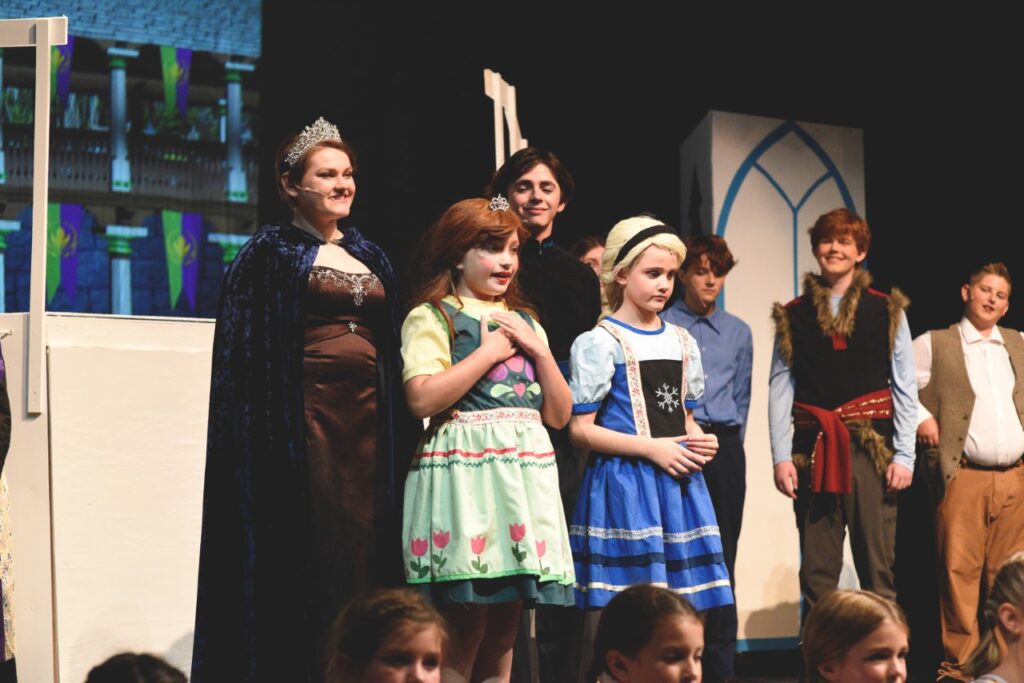 So Disney's "Frozen Jr." was chosen. "Frozen" is the 16th highest-grossing film worldwide (released in 2013), and the highest-grossing animated film of all time, and the best-selling musical in the United States (now only surpassed by its own sequel and the 2019 live-action remake of Aladdin).
"'Frozen' came out nine years ago and still has a huge fan base, even for kids who weren't born at the time," he said.
The modern Disney classic is based on the 2018 Broadway musical, and brings Elsa, Anna, and the magical land of Arendelle to life, onstage. The show features memorable songs from the animated film, including "Let it Go," plus five new songs written for the Broadway production.
Due to the popularity of the show, Williams said, "We have many new faces stepping on the stage for the very first time." Many of them want to return in summer 2022 for The Belfry Theatre Apprentice Players' musical, "Willy Wonka Jr.," which will also be open to ages 5-18.
"I can tell you right now, it never gets old seeing the kids hit their moment on stage where they realize who their character is, or they realize where they belong," he said. "We don't just try to teach lines, dance, and song. I also question these kids about their character, locations, emotion, and intentions. Well, their hard work and character development over the past several weeks has paid off … Thank you for your guidance in teaching youth theater, Ms. Connie Murello-Todd. I wouldn't be doing this without your guidance, you're truly missed."
Just a side note, but I was asked by Williams to co-produce the show about a year ago. It's my ninth show at The Belfry to produce and was expected to be a popular show to attract lots of kids, to participate in and to come be a part of the audience.
Besides the director and crew and all of the parents, who've volunteered to make this show happen, I would like to give special thanks to En Pointe Indiana Ballet, owned by Chris and Anne Moore and Rob and Pollyana Ribeiro, who opened up their beautiful 8,000-square-foot dance studio for Belfry use for two days of auditions and six weeks of rehearsals when The Belfry didn't have a place to rehearse this summer.
Another special thanks goes out to Noblesville's George Kristo, a sponsor of The Belfry Theatre's 2021-22 season and who graciously donated funds so that a cyclorama backdrop could be rented and used with light projections to create illusions onstage. Plus, all of the season and show sponsors and donors that patrons will see in their programs, including Adriene's Flowers & Gifts, which has donated flowers to sell at the door this weekend.
And another thank you goes out to Hamilton County Commissioner Mark Heirbrandt and county building and grounds superintendent Steve Wood, their contractors, and Noblesville Parks director Brandon Bennett, Parks recreation program coordinator Angela Vitosky Staggs, and Ivy Tech Chancellor Stacy Atkinson, for helping make sure that The Belfry youth have air conditioning in the Auditorium, just in time for tech week and the show.
So, now, we'll cross our fingers and say a little prayer that costumes all get finished and everyone in the cast is healthy to entertain the hundreds of patrons who have already purchased tickets for the show. Now, break a leg all! (Not literally; that's just an expression in the theater world that means "good luck.")
Contact Betsy Reason at [email protected]
Want TO GO?

What: The Belfry Theatre Apprentice Players summer youth production of Disney's "Frozen Jr."

When: 7:30 p.m. Thursday, 7:30 p.m. Friday, 2 p.m. and 7:30 p.m. Saturday, and 2 p.m. Sunday.

Where: The Ivy Tech Auditorium, 300 N. 17th St., Noblesville.

How much: $15, all tickets, general admission seating, online, and at the door, if available.

Info: www.thebelfrytheatre.com