June 30, 2022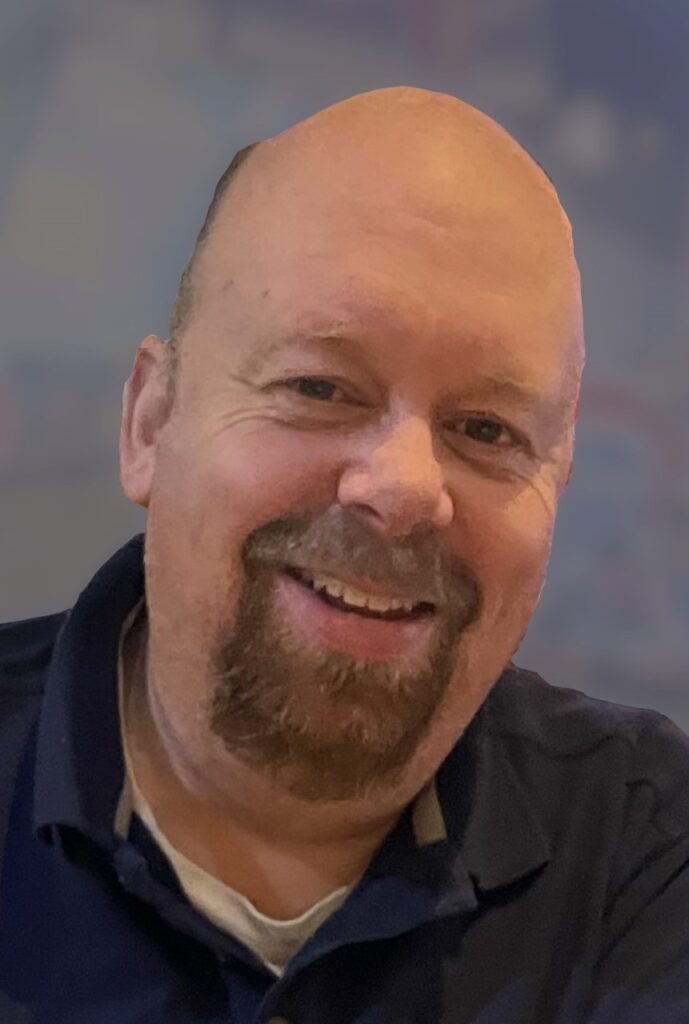 Leslie Wayne Dixon, 50, of Noblesville, Indiana, passed peacefully on June 30, 2022, at his home in the comfort of his family.
Born in Elizabethtown and raised in Cecilia, Kentucky, Mr. Dixon was the generous and kind first son, otherwise known as the eldest of three children. He experienced a life filled with love for his family, a quest for learning, and a passion for humor. He had an amazing childhood filled with faith, loyalty, and unconditional love. Stories abound from his baseball adventures and incredible mishaps with his siblings (like being witness to the parachuting of cats off the deck (none were harmed), throwing dirt clods and taking them in the back, and figuring out how to spray paint a car door to hide swing set scratches for years). At times you could even find him dressed up like Jerry Lee Lewis while playing his piano. Mr. Dixon loved to tickle the ivories and in his prime, he could play a new song after only hearing it a time or two on the radio. He grew into the warm-hearted, thoughtful, and loyal man who would later capture his wife's heart.
He was in his element when teaching and caring for others. He found immense joy in being a pilot and flight instructor. He was driven to educate in almost everything he tackled from flight instructing, selling appliances and properties, substitute teaching, and helping others as an insurance adjuster and quality analyst. If you had the honor of his friendship or kinship, you would be regaled with endless facts of games (both board and video), craft sodas, retro candy, muscle cars, and life in general (much of which was learned through his reading of countless Uncle John's Bathroom Readers). Mr. Dixon would tell almost anyone who would listen that he was "the most normal person you'll ever know," and ask them to inform his wife as such, which his friends did with glee as she rolled her eyes.
Humor was a life staple for Mr. Dixon. He was always there with a quick joke when needed and was one of the most animated joke tellers you have ever met. When he laughed, the joy he found in humor was palpable as his whole being shook with infectious laughter. This joy is part of what drew his wife to him.
While flying freight and flight instructing, Mr. Dixon would meet many of his life-long friends. Addington Field became his home away from home and the place he would often return to when he was in town visiting his family.
Survivors include his devoted wife of 11 years Roma Bonfitto, two precious furbabies Apollo and Sam; parents Claris Ray and Carolyn Joyce Dixon; brother Steven (Heather) Dixon; sister Kelli (Cody) Ditto; six nieces and nephews Parker Hibbard, Emily Dixon, Brady Dixon, Payton Ditto, Gabriel Ditto and Liam Ditto; and various other extended family and close friends.
He was preceded in death by his grandparents Leon Dixon, Nema Dixon, Edward Stewart and Elizabeth Stewart; and step-grandmother Maude Stewart.
The family has invited Mr. Dixon's friends and family to join them in enjoying tasty food and lots of joy while they recount memories and tell their favorite jokes in celebration his life on August 27, 2022 from 5-8 p.m. at Addington Field in Elizabethtown, Kentucky.
Mr. Dixon was laid to rest in a private ceremony at Elizabethtown Memorial Gardens where he continues to be surrounded by family.
The Dixon Family has entrusted Randall & Roberts Funeral Home with Leslie's care
Online condolences may be made at www.randallroberts.com.