Fishers to Launch New Set of Fall Events Alongside Community Favorites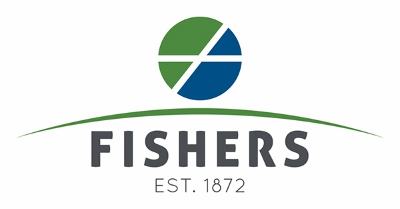 With Labor Day weekend unofficially marking the end of the summer season, the City of Fishers and Fishers Parks debut a fall lineup full of community favorites, such as the family-friendly Blues Fest and Boo Bash events, alongside new offerings like the Glow in the Park: 21+ Night, Parents Night Out, and Sesquicentennial festivities in honor of Fishers' 150th birthday.
Several programs have been expanded for the 2022 season, including a new four-day Fall Festival at the Fishers AgriPark—formerly a single day event.
"The seasonal lineup brings back the fall events that our residents know and love, while also adding in some fresh programs that target new demographics," said Sarah Sandquist, Director of Fishers Parks. "Traditionally our fall programming has been tailored toward young families, and now we have additional opportunities for adults to join in the fun!"
The 2022 fall lineup includes:
Blues Fest
Sept. 2-3 from 4-11 p.m. at Nickel Plate District Amphitheater
Celebrate the end the summer with the 10th annual Fishers Blues Fest, a Labor Day tradition! The free, two-night event presented by IU Health Fishers takes place this Friday and Saturday and includes performances by renowned local and national blues artists. New this year, Saturday night will be themed Ladies in Blues to highlight female artists in the genre. No tickets are required for this free event. Learn more at npdamp.com/BluesFest.
Safety Day
Sept. 10 from 8 a.m.-noon at Nickel Plate District Amphitheater
The annual Safety Day event presented by Fishers Fire & Emergency Services returns to the NPD AMP on Sept. 10 alongside the Fishers Farmers Market from 8 a.m. to 12 p.m., noon. The free, family-friendly event features live entertainment and demonstrations, local food, and opportunities to connect with local organizations. Learn more about this event designed to educate the public and provide opportunities for improving community health and wellness at fishers.in.us/SafetyDay.
Harvest Fest
Sept 11 from 12-5 p.m. at Heritage Park at White River
Enjoy a beautiful Sunday afternoon outdoors at Heritage Park at White River for the annual Harvest Fest event, hosted by Fishers Parks Foundation and Fishers Arts Council. Browse and shop the creations of local artists and artisans, enjoy live music, stroll the gardens, and get a tour of the historic Ambassador House. Registration is not required for this free event. Learn more at www.fishersartscouncil.org.
Glow in the Park
Sept. 16-17 from 4-11 p.m. at Nickel Plate District Amphitheater
Light up the night at Glow in the Park at the NPD AMP, presented by Centier Bank. The annual tradition that has been expanded for the 2022 season with a new 21+ Night on Sept. 16, so adults can join in the fun! All participants must pre-register for a ticket ($15 advance, $20 day of event) to be granted entry to this event.
Families and kids of all ages are invited to the free Family Night event on Sept. 17, featuring a neon splash zone, live DJs, and more. All participants must register for a wristband to be granted entry to this event. Pre-registration is required, and wristbands can be picked up at the Fishers Parks HQ (8100 E. 106th Street) prior to the event.
Register and learn more at playfishers.com/GlowInThePark.
Fishers Farmers Market
Saturdays through Sept. 24 from 8 a.m.-12 p.m., noon at Nickel Plate District Amphitheater
Pick up your fall favorites like pumpkins, popcorn, and mums during the final weeks of the Fishers Farmers Market, presented by IU Health Fishers. The market is held every Saturday from 8 a.m. to noon through Saturday, Sept. 24 at the NPD AMP in the heart of downtown Fishers. Check out the vendor list and learn more at playfishers.com/FarmersMarket.
Free Fishing Day: Pop-Up Fishing
Sept. 24 from 10 a.m.-1 p.m. at Flat Fork Creek Park
Join us for free catch-and-release fishing at Flat Fork Creek Park during Indiana DNR's Free Fishing Day on Sept. 24 from 10 a.m. to 1 p.m. Bring your own supplies, or use one of our fishing poles. Get hands-on instruction and advice, or just drop your line in! All skill levels and ages welcome. This event is free, and no pre-registration or fishing license is required.
Keep Fishers Beautiful
Oct. 1-8, Citywide
Support the vibrancy of our city and neighborhoods during the fall Keep Fishers Beautiful celebration. Kicking off with City Recycling Day on Oct. 1, the weeklong celebration will feature volunteer opportunities at Fishers' parks and nature areas and highlight City sustainability programs such as the free rain barrel and compost tumbler programs. Learn more at ThisisFishers.com/KFB.
AgriPark Fall Festival
Oct. 12-15, from 4-7 p.m. on Wednesday and Thursday and from 6-9 p.m. on Friday and Saturday at Fishers AgriPark
Enjoy fall-themed farm fun with your family at this year's expanded Fishers Agripark Fall Festival! Admission to the Fall Festival is $3 per registrant, and children 2 and under are free. Registration opens Sept. 20 on playfishers.com and covers access to the following activities: campfires and smore's kits, corn maze, photo op, crafts, Scarecrow Trail, pumpkin carving, Light-Up the Night Pumpkin Trail, u-pick pumpkins, carnival games, animal encounters, inflatables, and food trucks. Pre-registration is required for all attendees and no walk-ups will be permitted. Registration is non transferrable to other available dates.
Boo Bash
Oct. 29 from 10 a.m.-1 p.m. at Nickel Plate District Amphitheater
The spooktacular Halloween tradition presented by Centier Bank returns to the NPD AMP on Oct. 29 from 10 a.m. to 1 p.m. Families can safely trick-or-treat from 60 local vendors, purchase tasty treats from food trucks, play games, and more. Teal Pumpkin Project booths will also be onsite to offer non-food items for children with food allergies and special needs. Wearing costumes is encouraged for all participants! No registration is required for this free event. Learn more or register to become a vendor by visiting playfishers.com/BooBash.
Parents Night Out
Various Fridays at the Fishers Parks HQ at Hub & Spoke
Parents can embark on their own fall adventures while kids enjoy an evening of education and fun with Fishers Parks and Snapology. This childcare opportunity is open for children ages 5-12 and includes a pizza dinner and guided programming from Snapology, an organization that offers premier, hands-on STEAM activities for children. Sessions are $40 for residents and $60 for non-residents. For a list of upcoming dates and to register for a session, visit playfishers.com/ParentsNightOut.
Fishers Sesquicentennial Celebration
Ongoing, Citywide
The City continues its 150th birthday celebration this fall with opportunities to explore Fishers' past and what makes our community unique today.
Embark on a self-guided tour of Fishers' history, culture, and community favorites on the Fishers Sesquicentennial Trail. Pick up a trail passport from various locations around the city and begin checking off destinations as you explore. The first 150 finishers receive a gift card to a local business and a trail finisher t-shirt!
Tell the story of Fishers community life in 2022 for future generations with the community time capsule in partnership with Fishers Magazine. The time capsule will be on display in the new Fishers City Hall and opened during Fishers' Bicentennial in 2073.
Learn more about Fishers' 150-year history through blog posts on ThisIsFishers.com and a bi-monthly podcast series hosted by Tom Britt and Larry Lannan. Recent topics include Germantown, the Ambassador House, and Miami American Indiana Tribe.
Visit ThisIsFishers.com/Fishers150 for a full lineup of offerings.
About Fishers: The City of Fishers is a suburb of Indianapolis, Indiana, located in Hamilton County, and was named the #1 Place to Live in the US by Money Magazine in 2017. Under the leadership of Mayor Scott Fadness, Fishers is known as a smart, vibrant, and entrepreneurial city through its neighborhood development, dedication to supporting high-growth companies, and innovative city processes. With a population of 98,977 (2020, US Census), Fishers is one of the fastest-growing communities in Indiana and has received national accolades for entrepreneurship, livability, and safety. City branding guidelines and logos can be downloaded here.
About Fishers Parks: Fishers Parks create a community of exploration and discovery for all ages. Whether you are looking for the perfect summer camp, a makerspace to tinker, a night to let loose or the perfect spot to unplug, Fishers' parks and activities are made for making memories. With 24 park properties totaling over 591 acres, 131 miles of nature and multi-use trails and vibrant events throughout the year, find your next adventure with Fishers Parks. Learn more at playfishers.com and find updates on Facebook (facebook.com/fishers.indiana), Twitter (twitter.com/FishersIN) and Instagram (instagram.com/fishersin/).