Kenny Talks the Great Life of Len Dawson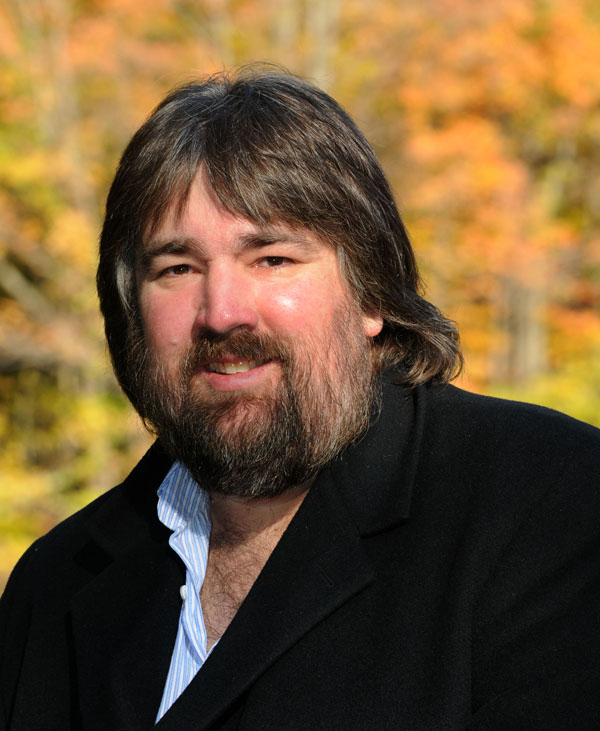 "This is Dawson from Kansas City," the recognizable baritone voice began his phone message on a fall morning in 1999.
I was writing a weekly series of feature stories on former Purdue football stars for the Lafayette Journal & Courier's Football Saturday publication back then. It was Notre Dame week and who better to talk to than Len Dawson, "the Golden Boy" who threw four touchdown passes in a 27-14 victory against the top-ranked Fighting Irish in 1954.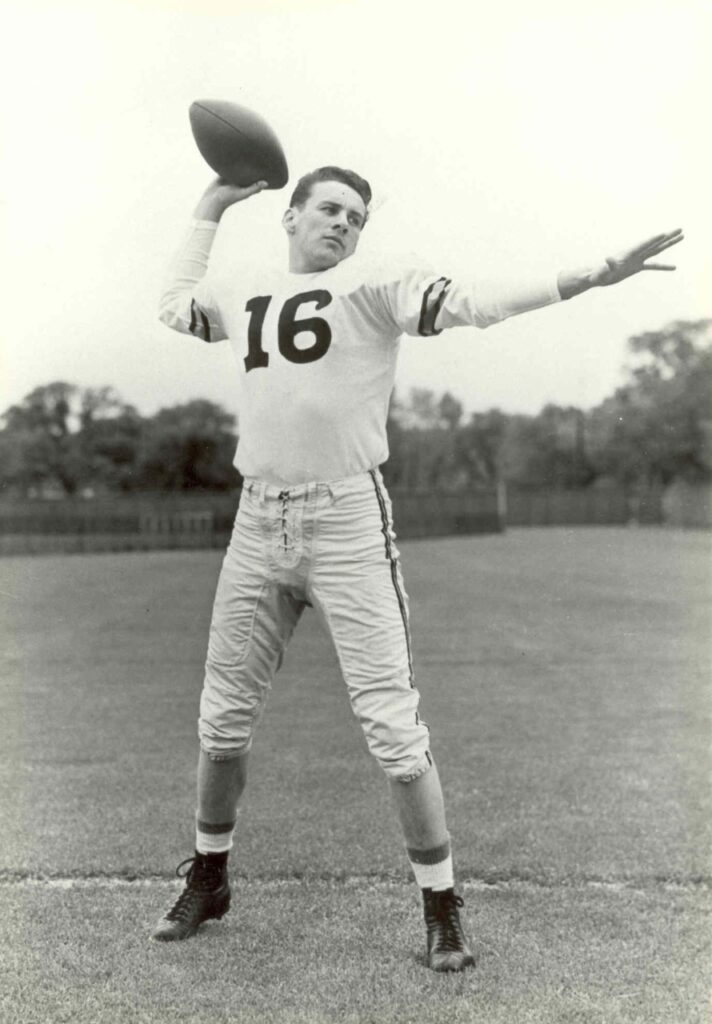 Dawson, who had been in failing health for years, died Wednesday at age 87 in his adopted home town of Kansas City, Mo. He had been in hospice care since Aug. 12.
Notre Dame was a fitting opponent for Dawson's breakthrough game as a sophomore. Growing up in Alliance, Ohio, in the 1940s and 50s, Dawson followed Frank Leahy's Notre Dame teams that won four national championships between 1943 and 1949.
"Notre Dame was the team I'd heard of all my life," Dawson said later that day in 1999. "They used to have Movietone News, and when I was in high school they showed Purdue upsetting Notre Dame in 1950. The guy that scored two touchdowns for Purdue went to my high school. Mike Maccioli. It was the first time I'd ever heard of Purdue."
When it came time for Dawson to choose a school, he bypassed Ohio State and a young coach named Woody Hayes to head to West Lafayette. The Boilermakers threw the ball. Hayes believed to his dying day that three things happen when a forward pass is thrown and two of them (interception or incompletion) were bad.
Upon his arrival at Purdue, Dawson met a man who would be a part of his professional football life for the next 20-plus years. Hank Stram was an assistant coach under Stu Holcomb.
"Purdue really helped me my whole career," Dawson said. "(Stram) used a lot of that offense (with the Chiefs) that we used at Purdue."
That offense relied on precision passing and swift execution. Dawson would get his wish to throw the football early and often. One week before facing Notre
Dame, Dawson threw four touchdown passes in his collegiate debut against Missouri, a 31-0 victory.
The pundits thought there was no way he would come close to that kind of performance against Notre Dame, playing its first season under Terry Brennan.
"I guess I was too young, or too dumb, to know that it was a big, big game. A national game. A game that everybody in the country would be talking about afterward," Dawson said. "I didn't understand, being from Ohio the great rivalry between Purdue and Notre Dame."
Even after the upset, Dawson still had not grasped the impact of beating Notre Dame.
"I remember afterwards there was a parade in West Lafayette," Dawson said. "I didn't realize what a big deal it was. People came and got me and said I had to go to the parade and pep rally. 'Parade and pep rally? What for?' We beat Notre Dame!"
Two years later, Dawson won a quarterback duel with Heisman Trophy winner Paul Hornung 28-14. Dawson threw two touchdown passes.
"Whenever you have Lenny Dawson you have tremendous pressure on the other team's defense," said first-year coach Jack Mollenkopf, who would go on to post a 10-4 record against the Fighting Irish. "We took full advantage of this today."
Dawson's journey to the Pro Football Hall of Fame was a bumpy one. Drafted fifth overall by the Pittsburgh Steelers in 1957, Dawson was never given an opportunity. These were not the Mean Joe Greene Steelers, but a bumbling franchise that cut another future Hall of Famer, Johnny Unitas, in 1955.
Dawson was traded to the Cleveland Browns in 1959. Coach Paul Brown was a legend but made a rare misstep in believing journeyman Milt Plum was a better quarterback. By the time Dawson asked for his release in 1962, he had completed just 21 passes for 204 yards and two touchdowns in five NFL seasons.
Waiting to sign Dawson was Stram and the American Football League's Dallas Texans. All Dawson did in 1962 was lead the AFL in touchdown passes and was chosen league MVP by The Sporting News. Dallas won the AFL championship in double overtime against the Houston Oilers.
At his Pro Football Hall of Fame induction in 1987, Dawson expressed his gratitude to Stram.
Reuniting with Stram was "my saving grace. Because to tell you the truth, I was awful after five years of not playing," Dawson said. "The skills that I once had were gone."
As it turned out, Dawson was just warming up.
The Texans moved to Kansas City and became the Chiefs in 1963. Dawson earned the nickname "Lenny The Cool" over the next 13 years, leading the AFL in passing three more times (1964, 1966, 1968).
Beaten soundly by the Green Bay Packers in the first Super Bowl, the Chiefs and Dawson earned redemption three years later. Dawson earned MVP honors after leading Kansas City to a 23-7 upset of the Minnesota Vikings.
The Pro Football Hall of Fame, in its remembrance of Dawson on Wednesday, retold a story from the celebration in the Chiefs locker room.
In the victorious locker room, a Chiefs equipment manager told Dawson, "The phone. It's the president."
"The president of what?" Dawson replied. At that time, there was no tradition of the President of the United States to call the winning locker room, so Dawson's answer was appropriate.
Dawson was chosen the 1973 NFL Man of the Year. He retired from pro football on May 1, 1976. Dawson also has been enshrined in the Chiefs Hall of Fame (1979), the Missouri Sports Hall of Fame (1994), the Purdue Intercollegiate Athletics Hall of Fame (1996) and the Indiana Football Hall of Fame (2018).
Dawson's health was declining by 2018, and he was unable to attend the ceremony in West Lafayette.
Many readers may remember Dawson as the long-time host of "Inside the NFL" on HBO from 1977 to 2001. While still playing for the Chiefs, Dawson became a sports anchor at KMBC-TV in 1966. After a stint with NBC Sports, Dawson was part of the Chiefs Radio Network for 35 years.
"My family and I are heartbroken. Len Dawson is synonymous with the Kansas City Chiefs. Len embraced and came to embody Kansas City and the people that call it home. You would be hard-pressed to find a player who had a bigger impact in shaping the organization as we know it today than Len Dawson did," Chiefs Chairman and CEO Clark Hunt said in a statement.
Kenny Thompson is the former sports editor for the Lafayette Journal & Courier and an award-winning journalist. He has covered Purdue athletics for many years.