Peter Fulton Loves Singing to Others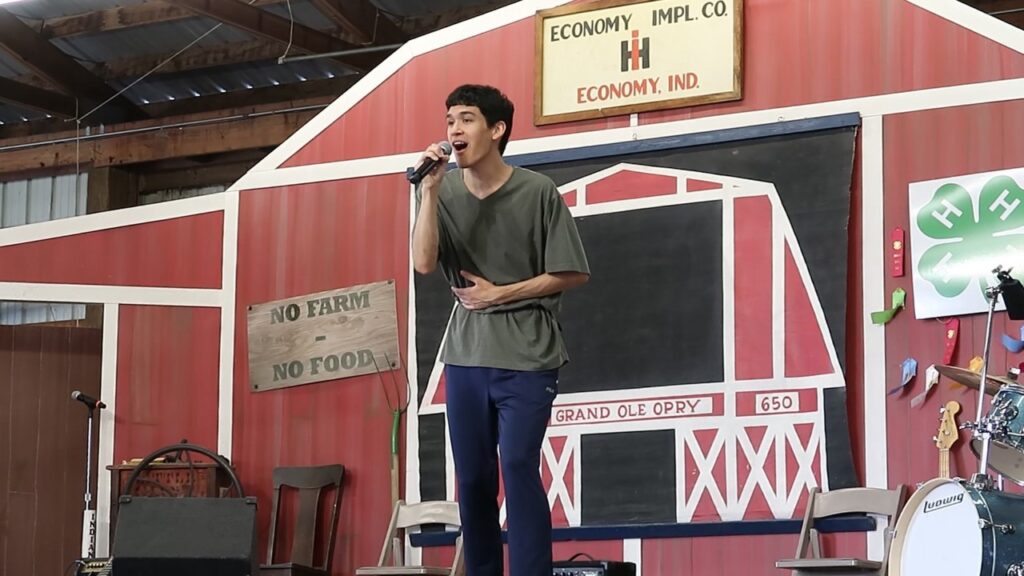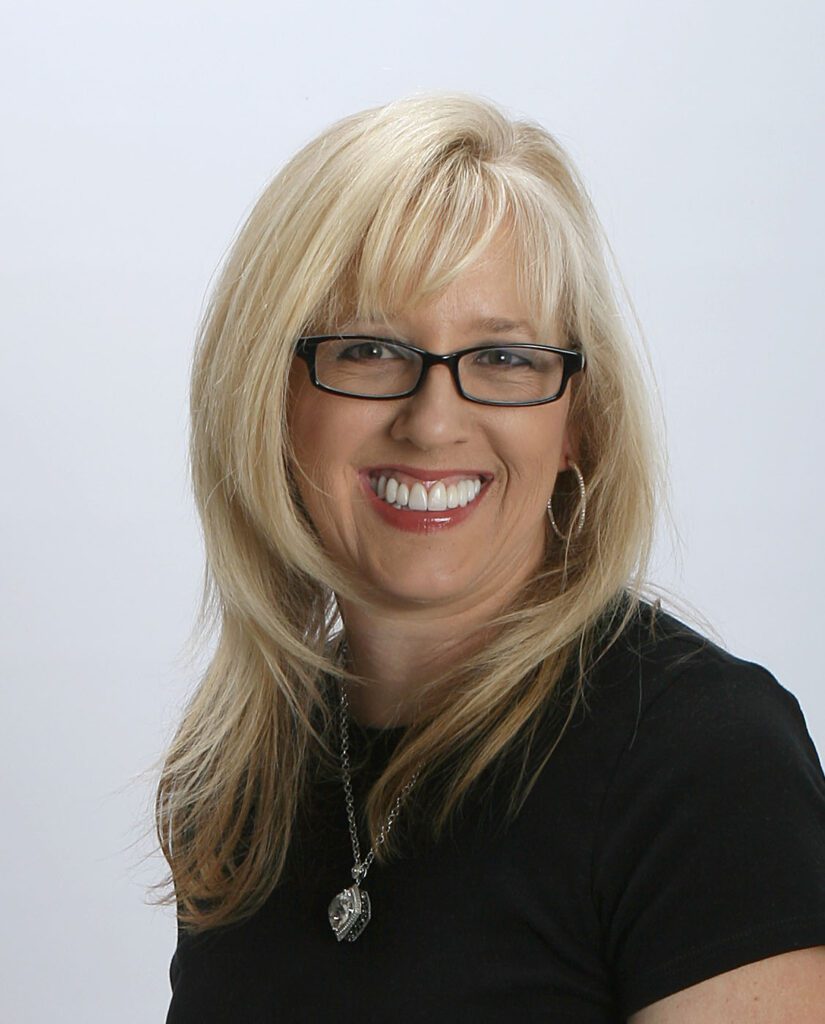 20-Year-Old Wins
2nd Overall Vocal
at Indiana State Fair
Peter's Fulton best advice for young singers?
"When you're performing, don't focus on sounding 'good.' Focus on telling the audience a story. If you try to sing perfectly, you'd be putting too much pressure on yourself. But if you try to tell a story, you'll be letting the lyrics do the work for you, and you'll leave the audience with something to think about," said the 20-year-old Fishers resident, a former Hamilton County 4-H'er who has competed in the 4-H Fair's Talent Show for 10 years.
"Singing is a nice outlet. The more opportunities I get to sing in front of an audience, the better. It feels fulfilling," he said.
On Sunday, Fulton won second place Overall Vocal in the Indiana State Fair's Senior Division of the 2022 Youth Talent Contest, with his song, "Heaven's Light" from "Hunchback of Notre Dame." He was also named first place in Male Vocal Solo. He qualified to compete at the State Fair after being named Hamilton County Youth Talent Show Grand Champion for Vocal Solo in the Senior Youth Division at the 4-H Fair in July. Sunday's State Fair competition was on stage in the Pioneer Village Opry House at the Indiana State Fairgrounds. There were 14 contestants in the Senior Vocal division, including Laura Wertz, 19, of Noblesville, who earned third place for Senior Division Female Vocal Solo. Also notable, Jacob Wells from Hamilton County won third place Overall Dance in the Senior Division of the 2022 Youth Talent Contest and second place Dance Solo on Saturday at the State Fair.
This was Fulton's last year to compete in the Hamilton County or State Fair Talent Show. While he would still be eligible in 2023, he'll be having jaw surgery, which will prevent him from singing in the contest, he said. Talent show age limit is 21.
The first year that Fulton participated in the county 4-H Fair's Talent Show in 2013, he was Junior Grand Champion. He went on to win Senior Grand Champion various years and was the Senior Division Overall Winner in 2019 at the Indiana State Fair with Frank Sinatra's "I'm Gonna Live 'Til I Die."
In previous years, he would spend weeks taking vocal lessons to train for a specific song. "In the past couple of years, though, I've decided my songs a week or two beforehand. I make sure to memorize the songs, but I don't plant all my phrasing and body language anymore. I let those choices happen naturally through the emotions I feel on stage," he said last week.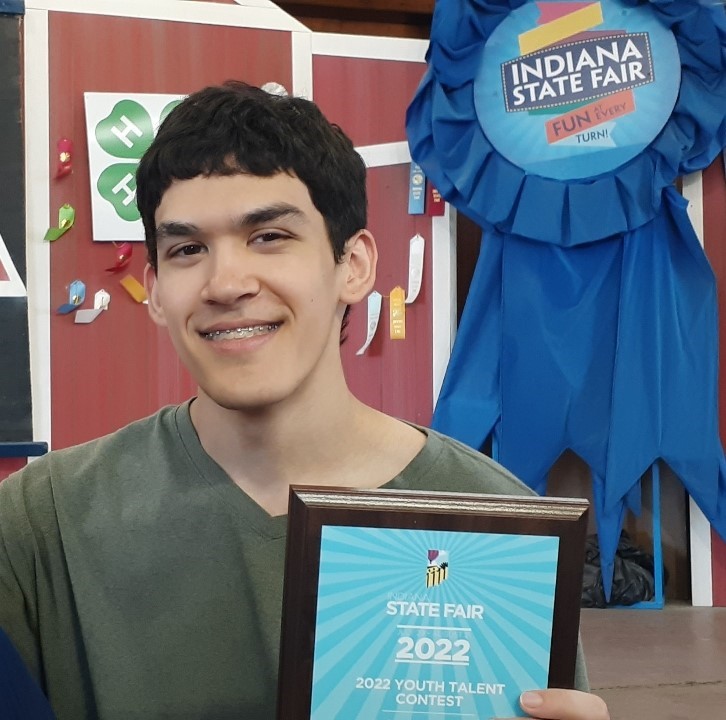 "It's hard to choose a song because of the two-minute time limit. But in a way, I guess it narrows down the song-choosing process and makes it easier," Fulton said.
How did he choose this year's song? "I fell in love with 'Heaven's Light' after hearing my friend sing it in a local production of the 'Hunchback of Notre Dame' musical," he said. The songs he usually chooses typically fall under the genres of jazz or Broadway.
Besides the Fair, he won first place in 2018 and second place in 2017 at Carmelfest Has Talent, and first place in 2020 in Midtown's Got Talent in Carmel. In the 2016 county Youth Talent Contest, Fulton teamed up with Brielle Cowger to sing "Somewhere Out There," from the film, "An American Tail," winning champion in the Senior Vocal Group division, and moving on to the State Fair. The duo also earned a spot in the finals of Hoosier Star, a vocal competition featuring youth and adult competitors, with the winners chosen by audience votes and celebrity judges.
He likes talent shows, which he said, "help build my confidence and communication skills. They're also a great way to meet other local musicians."
To prepare for Sunday's competition, he practiced his song at home, and he visited the State Fair to see what the new venue would be like (the contest used to be in the Farm Bureau Building), to see if the stage is raised, if there's air conditioning and if there is a place to change clothes.
Fulton has learned a lot from previous years of competitions, from all of the judges' notes about his vocal technique, stage presence and clothing choice. "This year, I'm wearing just a T-shirt and sweats, to mimic the Hunchback) because I know how hot it is at the State Fair. The outfit is cool, and it doesn't require much effort to change into," he said before the contest.
Fulton is in his senior year of college and majoring in 3D Art and Video Game Development and is also learning Japanese. This year, he will be one of the musical directors for IUPUI's acapella group, On a Side Note. "That means I'll be arranging music, leading practices and giving musical feedback to the group members," he said.
He hopes to continue singing in the future. He especially likes singing for nursing home residents. "I love singing jazz standards, and nursing home residents tend to gravitate toward that genre of music," he said. Fulton has also helped record songs for Perfect Harmony, a musical program for older adults living with dementia.
When Fulton first started singing, he wasn't shy but very confident in his voice. But around middle school, he grew self-conscious. "If you watch a recording of me during that time, you'll see that my body language was timid, and my voice was bottled up inside me," he said. "Then I went to a vocal coach (Miss Lynne) who showed me how to let loose and share my voice with the world. And now I'm no longer shy on stage. But I am shy off-stage," Fulton said. (By the way, 40 recordings of Fulton's singing performances can be watched on YouTube channel, TheSoundofPeter.)
Last week, he looked forward to Sunday's Senior Vocal Talent Contest, to sing and to hear the other performers. "It's cool to see how people's skills have evolved and what new song choices they make," Fulton said. "I also look forward to singing my song and sharing it with everyone at the State Fair. Non-competition-wise, I look forward to sitting in the art gallery and absorbing all the artwork over there."
To those who have been following Fulton, he has a message: Thanks for being here, ever since the beginning. It's been a great nine years."
Contact Betsy Reason at [email protected]