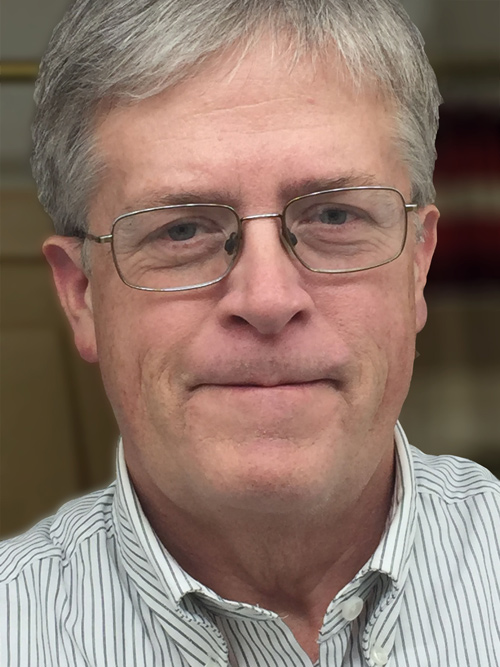 I know that I tend to be hard on myself. Too hard, really. But honestly, there are times when I feel like on the road of life, I can't find my way out of the rest park.
There was a time when I thought I had it all figured out. Just do nice things for people, and the rewards will follow, even if they consist only of the personal satisfaction of a job well done.
The problem is that I never feel like I have done the job well . . . at least not well enough.
I believe part of the reason for my insecurity is that I've lived my entire life in the shadow of my father. Dad was a regular Joe in so many ways, but in others he was quite eminent. As a Central Indiana sportscaster, spanning a 40-plus year career, he mingled regularly with the top civic and sports personalities of his day.
If you don't know, Chuck Marlowe was the sports director at WTTV, the host of the Bob Knight Show, a 51-year veteran of the Indianapolis Motor Speedway Radio Network and so much more.
When the spotlight shone on the stardom around him, naturally a lot of the gleam landed on him as well. Dad deserved his celebrity. He worked hard to get and share the stories with his viewers. When Dad passed away in 2016, an entire community paused just a little bit to reflect on the joys he brought into their lives.
What an awesome predecessor I'm following!
Nevertheless, when it came time for me to step into the sun, I found the glare to be quite intimidating. I do my best, but often it doesn't feel like I've done near enough.
Dad was always coming through for people. To say that he was "connected" was quite an understatement. Many times I watched him take a phone call from someone needing something: needing a favor, needing support for a worthy cause. Always the response was the same.
"Sure!" Dad said. "Let me make some phone calls."
I can't remember a time when Dad didn't come through. The box in the closet that I inherited from my father includes a plaque from a grateful Little League, a little trophy for being a judge at a school spelling contest, a signed thank-you card from nursing home residents for emceeing their wheelchair race, a tear-stained note from the father of a gravely ill son for making the child's dream of meeting his sports idol come true.
All are mementos of times when Dad never hesitated to take a stand for something he believed was important.
I, too, serve. However, I am a reluctant servant. I hate disappointing people. So when people ask me for a favor, or when I see a problem and step in, it is always with reservations. "I'm not sure what I can do," I'll hedge, "but I'll try."
Consequently, my efforts also tend to lack enthusiasm, and the outcomes are never as successful as I wish. I seem to be afraid to let people's expectations of me ever rise too high.
So I surprised myself, last month, when my friend Scooter called.
Scooter was shaken and upset. He knows a young man whose home life is disturbing. He's going to college, but he's not sure he can take it anymore at home. Scooter wants to find a way for this young man –– a young man, who is exemplary by every account –– to begin the next chapter in his life safely and without the drama of his current condition.
"Can you help, John?" Scooter pleaded. "You know so many people who might be able to help."
Boy, I thought. If Dad were here, he could take care of this right away. He'd call his friend Jim at the bank, and the young man would have a loan for college. He'd call his buddies at his service club, and the young man would have a job. His friend Nico would have a room.
"Sure!" I said. "Let me make some phone calls."
Immediately upon ending the call with Scooter, I felt disinclination set in. Why did I get myself into what is obviously a messy situation? Yeah, I know people . . . but do I know the RIGHT people?
Nevertheless, I dove in, spurred on by the young man's heartbreaking story. I made call after call. I showed up in people's offices unannounced. And when I encountered a roadblock, with the help of my network, I found a way to roll it aside.
The result is that I believe we have successfully discovered a path for this young man to follow, if he so chooses.
For the first time in a long while, I feel satisfied with the effort I put in, and similarly satisfied with the outcome. It wasn't the perfect answer, but it was the best I could do. I finally feel a little warmth from the light that comes from doing a job, not without hesitancy, but with dogged determination.
I've learned something, too, as a result:
A man never knows how big of a shadow he throws until he stands up.
John O. Marlowe is an award-winning columnist for Sagamore News Media