Arrowood on Homecoming, Heights Athletic Hall of Fame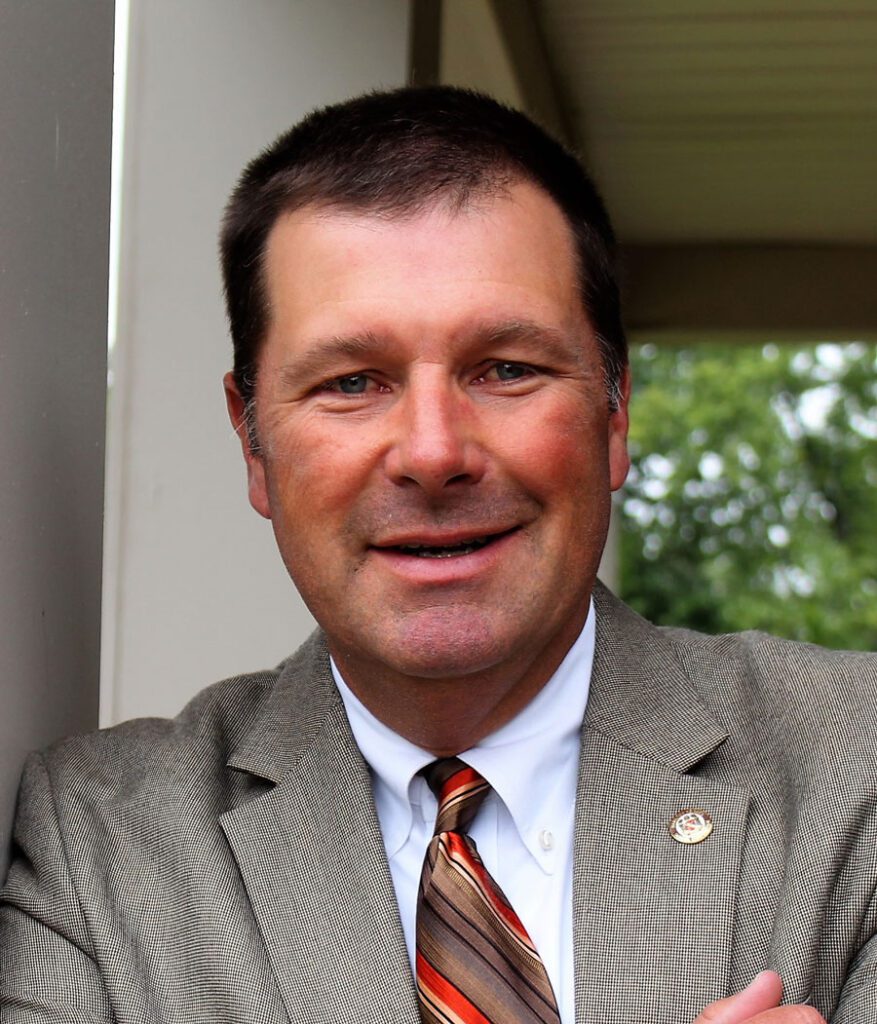 Homecoming Week is among my favorite weeks of the year. The spirit days, athletic games, pep rally, homecoming parade, football game, and dance bring our Huskies together in the kind of energy, enthusiasm, and pride that can been seen and felt in every way throughout the campus. It represents one of the most fun weeks of the entire year for many of our students and staff.
In addition to all the homecoming activities, the induction of the Class of 2022 to the Hamilton Heights Athletic Hall of Fame, the third under the direction of Mitch Street, HHHS Hall of Fame Committee Chairman and Dean of Students, is set for noon on Saturday, September 17 in the high school gymnasium. This year's honorees include Roger Bryan ('60), Brittney (Curfman) Hensley ('01), Chad Sherer ('08), Jessica (Carr) Kuramata ('11), and the Hamilton Heights 2012-13 Girls Basketball State Runner-Up Team. There are limited tickets available so it may not be too late to attend. Email Mitch Street at [email protected]
The annual Hamilton Heights Alumni Association All Schools Reunion Open House follows from 2 to 5 p.m. on Saturday, at the Student Activity Center at 420 W. North Street, Arcadia. The weeklong festivities culminate with A Night Under the Stars dance for high school students at the high school media center on Saturday night from 8 to 11 p.m. Tickets to the high school dance can be purchased online at https://secure.payk12.com/school/Hamilton-Heights-High-School/627/item/225696. Tickets are $15 online or $20 at the door.
Speaking of spirit, check out the back-to-school specials from the Husky Fan Shop featuring new items including a Kinley tee shirt where $1 from each sale will go to ICAN – the training facility for dogs like Kinley. Order by September 24 and receive a 10% discount on Husky Gear with code BTS10 at https://heightsspiritwear2022.itemorder.com/shop/product/26805408/?fbclid= IwAR31seVAk93A1PUbrNPXXK-SMvycsQFUyDm4SPDqOXTeDpLA2oR4jWC5ldk.
I want to give a shout out to Doug Ozolins, school board member for Hamilton Heights School Corporation, who has been appointed to the Legislative Committee of the Indiana School Boards Association (ISBA). Doug, who has represented White River Township since 2015 and is among the longest serving members of the ISBA Legislative Committee, will help play an invaluable role in helping to direct the development of the Association's advocacy agenda for 2023. Thank you for representing Hamilton Heights well at the local and state level!
The Huskies will be hosting the Western Panthers on Friday for Homecoming 2022. Kick-off is 7 p.m. Halftime festivities include honoring Hamilton Heights football, coaches, cheerleaders, and alumni from the classes of 1973, 1983, 1993, 2003, and 2013, and Homecoming Coronation. We hope you can join us for the Homecoming parade on Friday beginning at 4 p.m. This year's parade route can be viewed at https://drive.google.com/file/d/1qYZ0ymNyzYX7_aILIZ9CDenJbd_0KHCr/view.
As a reminder, Friday is an early dismissal day for all students (HHES 2:15 p.m., HHMS 2:25 p.m., and HHHS 2:30 p.m.). Follow our Facebook page and subscribe to our YouTube Channel for the most up-to-date information on the Hamilton Heights Huskies. Go Huskies! #WeAreHuskies
Dr. Derek Arrowood is the Superintendent of the Hamilton Heights School Corporation.