June 26, 1962 – September 15, 2022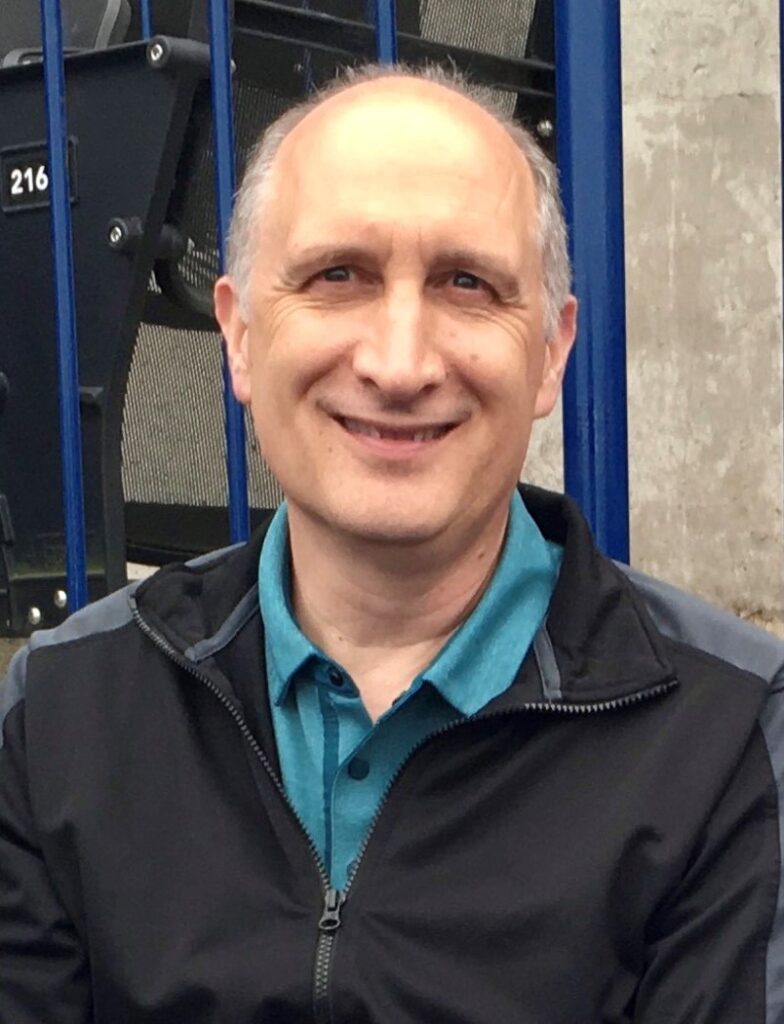 Michael D. 'Mike' Yarger, 60, of Noblesville, was taken too soon and passed away surrounded by his family on Thursday, September 15, 2022 at Community Hospital North in Indianapolis.
He was born on June 26, 1962 in Hastings, Michigan.
In his youth, Mr. Yarger enjoyed adventuring with his siblings, hunting, playing baseball, and collecting baseball cards. He was a 1980 graduate of Hastings High School and received a Bachelor's degree in business from Grand Valley State University in 1984 where he met Sara. For over 20 years, he worked as a manager for Guide One Insurance.
He enjoyed working outside and being in nature, and loved watching birds with Sara in their backyard. He loved to play with his dog, Gracie, and walked her faithfully. Mr. Yarger was an avid sports fan and inherited his love for collecting baseball cards and sports memorabilia from his great grandmother. From an early age, many of his favorite memories revolved around a multigenerational love for the Detroit Tigers and the Dodgers. He enjoyed coaching his girls' sporting teams over the years and advocated for equal opportunities in girls sports.
Mr. Yarger was known to be fair in everything he did. His helpful ways, kind heart, and calming presence in every situation made him one in a million. His wise counsel, patience, generosity, and sense of humor were a gift to all who knew him. Most of all, Mr. Yarger treasured his time with his family through all of their life experiences. He will be missed beyond measure.
Survivors include his wife of nearly 37 years Sara Yarger; two daughters Emily Yarger and Melissa Yarger (fiancé Nick Clapp); father David (Alyce) Yarger; mother Patricia (Tom) Chmiel; two sisters Kim (Craig) Denny and Kelly Yoder; brother-in-law Jeff (Peggy) Brady; four nieces Sarah Hayes, Rachael Hart, Sarah Brady and Lauren Brady; nephew Matthew Hayes; two great-nieces Emma Morey and Alexa Morey; and two great-nephews Drew Morey and Carter Morey.
He was preceded in death by his grandparents Dennis Yarger & Winifred Yarger and Ralph & Agnes Andrews; father- and mother-in-law Robert & Lois Brady; and brother-in-law Bill Yoder.
A memorial service is scheduled to be held at 11 a.m. on Monday, September 26, 2022 at Randall & Roberts Funeral Center, 1685 Westfield Road, in Noblesville. Pastor Paul Mumaw will officiate.
Memorial contributions may be made to Leukemia & Lymphoma Society-Indiana, PO Box 772389, Detroit, Mich. 48277 (www.lls.org/donate); or Lupus Foundation of America, 2121 K Street, NW, Suite 200, Washington, DC 20037 (www.lupus.org).
Online condolences may be made at www.randallroberts.com.