Predicting the Big Ten Football Rankings with Ken Thompson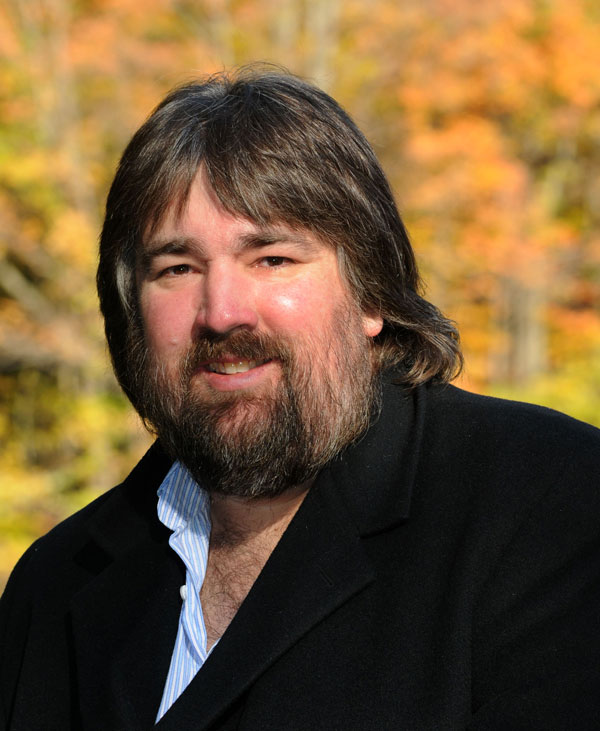 Just how dominant has Ohio State football been in Big Ten Conference play since 2000?
The Buckeyes have won 11 league championships or an average of one title every other season. Perhaps just as sweet to Ohio State fans, the Buckeyes are 17-4 against that team from up north, also known as Michigan.
Even with a victory last season against Ohio State, propelling the Wolverines to an eventual Big Ten Championship Game victory over Iowa, that still leaves Michigan one win shy of Purdue's total against the Buckeyes in this century.
Purdue owns a 5-9 record against Ohio State, starting with Drew Brees to Seth Morales in 2000 and most recently Rondale Moore and the Tyler Trent-inspired 49-20 rout in 2018.
Odds are that Michigan will have to wait until 2023 to get that fifth win against Ohio State. Once again, the Buckeyes are projected to win the Big Ten title and reach the College Football Playoffs for the third time in four years. It would be four times in five years if not for that loss at Purdue in 2018, the only blemish on a 13-1 season.
Purdue does not play Ohio State in 2022, nor does it have to face Michigan and Michigan State. It may be the final opportunity for the Boilermakers to win the West Division title before the Big Ten likely scraps divisions in 2024 to accommodate a 16-team league with USC and UCLA.
Since this is written and submitted to The Paper and The Times before Thursday night's opener in Ross-Ade Stadium against Penn State, it is difficult to make a West Division forecast. Beating the Nittany Lions would be a giant step toward Purdue breaking the Wisconsin-Iowa-Northwestern hold on the division.
Home non-conference games with Indiana State and FAU, sandwiched by a trip to a struggling Syracuse program, could provide Purdue with enough momentum to finally break a string of bad luck against Minnesota. Whether it's Rondale Moore and quarterback Elijah Sindelar getting injured on the same play in 2019, a hometown official's phantom offensive pass interference call on what would have been the game-winning TD in 2020 or another blown TD call in the Gophers' favor during a rainstorm last season, it's always been something.
The game of the year for Purdue will be Oct. 22 at Wisconsin. Purdue could be 6-1 or 7-0 entering that game with only Iowa, Illinois, Northwestern and Indiana remaining on the schedule.
Perhaps mimicking the Wisconsin basketball team's snapping of its Mackey Arena jinx this past winter, if Purdue somehow earns its first victory in Madison since 2003 it will be the team to beat in the West.
Let's take a capsule look at how the 2022 season could turn out.
East Division
1. Ohio State (12-0, 9-0 Big Ten) – Luckily for the Buckeyes' national championship hopes, Purdue is not on the schedule this season.
But seriously, the Big Ten schedule makers could not have done more to enhance Ohio State's chances of a College Football Playoff berth. Wisconsin, Iowa and Michigan in Columbus. Michigan State may be the biggest road challenge that includes trips to Penn State, Northwestern and Maryland.
Bad news for Notre Dame, which comes to Columbus on Saturday night: Ohio State has won 22 consecutive season openers. That's only the longest active streak in major college football.
2. Michigan (11-1, 8-1) – Coach Jim Harbaugh, emboldened by finally beating Ohio State last season and winning the Wolverines' first Big Ten title since 2004, is now channeling NFL Hall of Fame coach Tom Landry.
Defying the belief that a team which has two quarterbacks really has no quarterbacks, Harbaugh has anointed Cade McNamara and JJ McCarthy as co-starting quarterbacks. McNamara will start Saturday's opener against Colorado State, while McCarthy will get the nod against Hawaii.
By Game 3, will Harbaugh swap quarterbacks every other play like Landry did with Craig Morton and Hall of Famer Roger Stabauch for the Dallas Cowboys in 1971 against the Chicago Bears?
Michigan will have plenty of time to sort out its quarterback situation. It plays the first four games at home before traveling to Iowa and Indiana. Back to back home games with Michigan State and Penn State will determine if the Wolverines will be unbeaten heading to Columbus.
3. Penn State (8-4, 6-3) – The price of mediocrity went up in 2021, with Penn State giving James Franklin a 10-year, guaranteed $75 million contract extension.
The good folks at State College are going to expect far more for their money than last season's 7-6 (4-5 Big Ten) record. The Nittany Lions have not won a Big Ten title since 2016 and the odds aren't looking good to hoist a banner in 2022.
Sixth-year quarterback Sean Clifford was as inconsistent as his offensive teammates last season. The Nittany Lions were ninth in the Big Ten at 25 points a game.
Good thing the defense only allowed an average of 17.3 points, tied with Minnesota for second best in the Big Ten. New defensive coordinator Manny Diaz brings with him an aggressive mindset from Miami (Fla.).
4. Michigan State (8-4, 6-3) – Will Year 2 of Mel Tucker's strategy of making the Spartans a contender through the transfer portal work as well as 2021?
Yes, if former Pac-12 Offensive Player of the Year Jarek Broussard (Colorado) comes close to approaching running back Kenneth Walker III's impact on an 11-2 season.
No, if the Spartans' pass defense doesn't improve from finishing dead last in 2021.
5. Maryland (6-6, 3-6) – Scheduling matters and the Terrapins will likely be in a deep hole after opening Big Ten play at Michigan and against Michigan State.
Record-setting quarterback Taulia Tagovailoa is wrongly overlooked by some media. He owns the school single-season record for passing yards (3,860) and completions (328), plus a share of the touchdowns record (26).
What Tagovailoa can't do is play defense, too. Only Indiana was a worse defensive squad in 2021 than Maryland, which gave up almost 31 points and 400 yards a game.
Maryland games won't be dull in 2022 but there's no margin of error for bowl eligibility.
6. Indiana (3-9, 1-8) – The annual Michael Penix serious injury problem now belongs to former IU offensive coordinator Kalen DeBoer and Washington. But whoever wins the quarterback competition between Missouri transfer Connor Bazelak or Jack Tuttle has to be able to generate points.
Indiana could have the second coming of Pittsburgh's Steel Curtain defense and still not win managing just 17 points a game. Alas, Mean Joe Greene and Jack Lambert aren't walking through the door in Bloomington.
The Hoosiers can't sink lower than being the Big Ten's worst scoring defense (33.3 points a game). That figure has to be shaved by at least a touchdown per game or IU will struggle to avoid going winless in Big Ten play for a second consecutive season.
There's no such thing as a must-win game but Friday's opener against Illinois might come close. Indiana will be seeking its fourth consecutive win against Illinois, which it hasn't done since 1967-70.
7. Rutgers (3-9, 0-9) – Greg Schiano is a heck of a coach but even Nick Saban can't make chicken salad out of, well, you know.
Mix a young team (the Scarlet Knights may start 18-year-old Gavin Wimsatt at quarterback) with few playmakers (if he's healthy, Aron Cruickshank) and that adds up to a long season.
Funny thing is, Rutgers could very well win its first three games (Boston College, Wagner, Temple) before reality sets in with back-to-back games against Iowa and Ohio State. Nebraska may be ripe for an upset in Piscataway, but the only Big Ten game Rutgers might be favored to win is at home against Indiana.
West Division
1. Purdue (10-2, 7-2) – If the Boilermakers break through against Minnesota and Wisconsin, look no further than quarterback Aidan O'Connell for the reason.
"Aidan has done a great job," Brohm said at Big Ten Media Days. "It's unfortunate his head coach didn't start him at the beginning of (2021), but we were able to figure that out.
"I do think the last half of the season he did play at an elite level. He helped us win a lot of good football games. If we can design some plays and spread the field out and give him a chance to make throws in rhythm, he'll do a great job.
"If we can improve the team around him, protect him, dial up the perfect play at the right time, get our playmakers involved, he can do an outstanding job.
2. Minnesota (9-3, 6-3) – Don't be surprised if quarterback Tanner Morgan returns to his 2019 form that saw him set 11 school records and that former big Ten Running Back of the Year Mo Ibrahim will return fully from a torn Achilles.
Morgan's offensive coordinator in 2019, Kirk Ciarocca, is back after two middling seasons at Penn State. There's nothing subtle about Ciarocca's offense: run the ball to set up the pass. I'm giving Morgan and Ibrahim a slight edge over Wisconsin's Graham Mertz and Braelon Allen for the best quarterback-running back combination in the West.
If the Gophers cannot adequately replace four departed starting offensive linemen and rebuild their defensive line, then this pick will look foolish in November.
3. Wisconsin (9-3, 6-3) – Only three other freshmen besides Braelon Allen have rushed for 1,000 yards at Wisconsin: Heisman Trophy winner Ron Dayne, Indianapolis Colts star Jonathan Taylor and James White.
It's a decades-old formula that wins in Madison: run the ball behind behemoth offensive linemen and play sound defense under coordinator Jim Leonhard. But the difference between a Rose Bowl trip and another Jan. 1 in Florida will be quarterback Graham Mertz.
Is the real Mertz the quarterback who had a promising start in 2020 before COVID affected the Badgers' season. Or is it the passer who had more interceptions (11) than touchdowns (10) in 2021?
4. Iowa (7-5, 4-5) – The defending West champions are proof that defense will take a team a long way in college football.
Preseason All-Americans Jack Campbell and Riley Moss head a unit that held opponents to just over 19 points a game. Seth Benson, Jestin Jacobs and Campbell all made the Butkus Award watch list for the nation's best linebacker.
A dull offense and lack of opportunities to make plays likely contributed to wide receivers Tyrone Tracy and Charlie Jones jumping ship to Purdue in the offseason. Three-year starting quarterback Spencer Petras has thrown for 3,474 yards in his career.
That's 238 yards fewer than Aidan O'Connell recorded last season at Purdue.
5. Northwestern (5-7, 3-6) – It's an even numbered year, which supposedly means coach Pat Fitzgerald's team will contend for the West Division crown.
In 2018, the Wildcats went 9-5 overall and 8-1 to reach the Big Ten Championship game. The roller coaster went downhill in 2019 as Northwestern went 3-9. Up went the Wildcats in 2020, winning the West again with a 6-2 mark. Back down to 3-9 last season, which coincided with the retirement of defensive coordinator Mike Hankwitz.
I see 2022 looking more like 2016, which saw Northwestern go 7-6 overall and 5-4 in league play. Steal a win from Penn State in Evanston and the Wildcats will go bowling.
6. Nebraska (5-7, 3-6) – For the first time since the 2009-10 season, there was no turnover in the Big Ten head coaching ranks. Don't expect that streak to extend into 2023.
Scott Frost's Cornhuskers have nine consecutive losses by one score and a 5-21 record in one-score games in his tenure. That's not bad luck nor was Nebraska the nation's best 3-9 team a year ago.
The date to watch is Oct. 1, when Frost's buyout is halved from $15 million to $7.5 million. That's also the same day Nebraska hosts Indiana, the fourth consecutive home game for the Cornhuskers. A loss to the Hoosiers could be the end for a formerly beloved Nebraska player.
7. Illinois (4-8, 1-8) – It's likely Purdue's Aidan O'Connell won't be the oldest starting quarterback on Zuppke Field Nov. 12 when the Boilermakers take on the Fighting Illini.
Syracuse transfer Tommy DeVito is 24 days older than O'Connell, who turned 24 Thursday. The fellow sixth-year senior looked good in his debut against Wyoming, completing 27 of 37 passes for two touchdowns in the 38-6 victory.
The Fighting Illini will need more strong performances from running back Chase Brown (167 total yards, 3 TDs) to make any noise in coach Bret Bielema's second year.
Kenny Thompson is the former sports editor for the Lafayette Journal & Cou¬rier and an award-winning journalist. He has covered Purdue athletics for many years.