The Return of the Pacers, Plus News and Notes with Kenny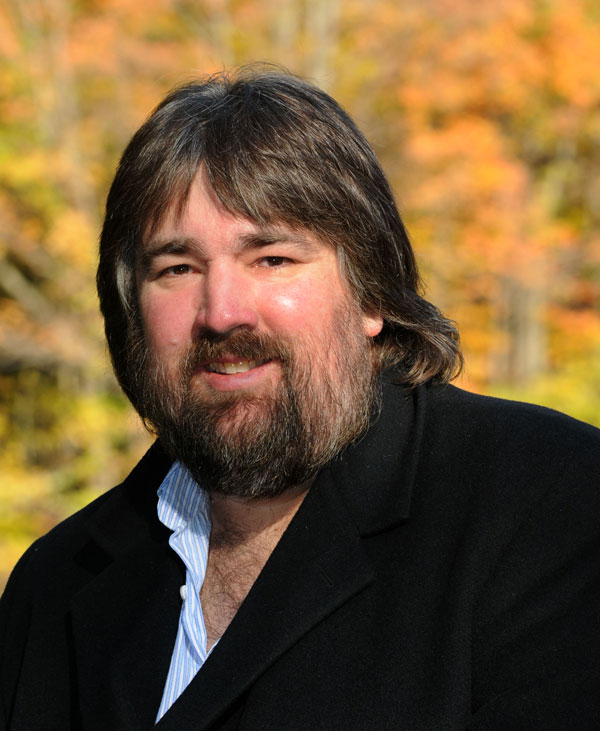 My summer book reading list included Mark Montieth's "Reborn: The Pacers and the return of pro basketball to Indianapolis."
Montieth recalls in great details the early struggles to make the Indiana Pacers the premier team in the American Basketball Association. One of the original Pacers, Ron Bonham, could be a chapter in a book of "what might have been" tales in Purdue athletic history.
The 1960 Indiana Mr. Basketball out of Muncie Central, Bonham was torn between the University of Cincinnati and Purdue. Cincinnati was prominent in the state thanks to the success of Oscar Robertson and was on the verge of a three-year streak of reaching the national championship game (winning in 1961 and 1962 before losing to Loyola-Chicago and future Pacers teammate Jerry Harkness in 1963).
Purdue was starting to emerge from its doldrums that followed the retirement of Piggy Lambert in 1946. Terry Dischinger was a starter on the 1960 U.S. Olympic men's basketball team and was on his way to three consecutive All-American honors.
The Boilermakers had one other advantage: Bonham's girlfriend was planning to enroll at Purdue.
Bonham seemed to finally make up his mind on Aug. 29, 1960. The headline story by Lafayette Journal & Courier sports editor Gordon Graham read "Ron Bonham will enroll at Purdue!"
The exclamation mark is rarely used in newspaper headlines. The Journal & Courier did not use one for two of the 20th century's biggest stories: the end of war in Europe and with Japan in 1945.
Graham reported that Bonham's mother gave the news to Purdue coach Ray Eddy.
"We are all very happy that Purdue is his final choice," Mrs. Bonham said. "He hasn't had any peace. Now we have advised him to hide out and enjoy himself for a week or so before entering school."
Graham described Bonham as "one of the greatest high school scorers the state of Indiana has produced."
Joy turned to frustration and disappointment less than three weeks later. The Journal & Courier headline said it all: "Muncie ace not returning: Bonham, girl friend at Cincinnati tomorrow."
Graham wrote: "There was natural resentment in Cincinnati when the talented young man decided to go back on his "letter of intent" and enroll at Purdue. There will be some resentment at Purdue, where he had already signed his name on the register and paid his fees."
A reader could sense the bile building up in Graham when quoting lines from a story by Cincinnati Enquirer reporter Dick Forbes just days earlier. "Purdue University is a name not to be mentioned in polite society. … Purdue is guilty of virtually forcing a young man to renege on a personal promise." Graham also indicated that the Enquirer writer attacked Mrs. Bonham's character.
In 1960, there was no such thing as a national letter of intent. For example, Bonham's letter to Purdue merely forbid him from playing for any other Big Ten school.
When Bonham's girlfriend, Lana Lowery, also cleaned out her room at one of Purdue's dormitories, it was apparent that Cincinnati had won the final tug of war for his services.
The common explanation for Bonham's second change of heart lacks plausibility. It was no secret in those days that freshmen couldn't have a car on campus. Bonham owned a new white convertible, according to Graham. Nor was it a surprise that men were obligated to enroll in ROTC for two years.
Bonham died at age 73 in 2016 so no one will ever really know the "rest of the story."
Bonham went on to finish second to Robertson in career points at Cincinnati and earned two All-America citations. Imagine Bonham with the Eddy recruiting class that featured future All-Big Ten guard Mel Garland and future Indiana Basketball Hall of Famer Phil Dawkins, who was a three-year starter at Purdue.
But then, Eddy might have avoided the three-year slide after Dischinger's graduation that led to his resignation. Purdue might not have hired George King, who brought in Rick Mount, Billy Keller and the rest of the 1969 NCAA runner-up team.
One more what might have been story in Purdue history, this time in football.
The news was buried deep into Graham's column on June 4, 1960.
"The Boilermaker tender signees include three all-state quarterbacks: Roger Staubach, Cincinnati, O.; Gary Hogan, Charleroi, Pa.; and Tom Meagher, Louisville, Ky."
Yes, that Roger Staubach almost became an early member of Purdue's Cradle of Quarterbacks. Imagine a run of Staubach, Bob Griese and Mike Phipps dominating much of the 1960s in gold and black.
The inability to retain Staubach's commitment was one of the great regrets of Purdue legend Bob DeMoss, quarterback coach for nearly 20 years before becoming the head man in 1970.
Years later, Staubach explained why he ended up at the U.S. Naval Academy, where he would win the Heisman Trophy as a junior in 1963.
His dream school, Notre Dame, wasn't interested so Staubach had decided to enroll at Purdue. Fate stepped in when a recruiter for Navy visited his high school to pursue an offensive lineman. Rick Foranzo changed his priorities after viewing film of Staubach.
Persuaded to visit Annapolis, Staubach was impressed by the academy's strong moral environment. After a post-graduate year at New Mexico Military Institute, Staubach enrolled at Navy.
"This was not a football decision," Staubach was quoted as saying by resilientworker.net. "My mom wanted me to go to the school that would put me in the best position for the long haul."
Purdue great on Hall ballot
For the second consecutive year, Mike Alstott will be on the Pro Football Hall of Fame ballot.
Purdue's career rushing leader is among 129 nominees announced Tuesday. The list of Modern-Era Nominees will be reduced to 25 semifinalists in November. The
15 finalists will be announced in early January. Voting takes place Super Bowl week.
Alstott played 12 seasons at fullback with the Tampa Bay Buccaneers, earning six Pro Bowl berths and three first-team All-Pro honors. He rushed for a touchdown in Tampa Bay's 48-21 victory against the Oakland Raiders in Super Bowl XXXVII. When he retired in 2007, Alstott held the Bucs' career touchdown record with 71. That mark was broken in 2021.
Alstott was inducted into the Purdue Intercollegiate Athletics Hall of Fame in 2006 and the Buccaneers Ring of Honor in 2015
The Indianapolis Colts were well represented on the nomination list, including defensive end Dwight Freeney making his first Hall of Fame ballot list. Reggie Wayne gets another shot in a crowded wide receiver field. Also on the list are tight end Dallas Clark, center Jeff Saturday, defensive end Robert Mathis, safety Bob Sanders and punter Pat McAfee.
Special teams great Devin Hester leads the Chicago Bears representatives. Hester is joined by center Olin Kreutz and linebacker Lance Briggs.
A special memory
Countless college football games over the years can become a blur for a television play-by-play person.
But one game has cemented itself in the memory of ESPN's Chris Fowler.
During a recent interview with Ryen Russillo, as reported by Athlon Sports, Fowler described why the 2018 Purdue upset of No. 2 Ohio State in Ross-Ade Stadium remains special.
"It's the Tyler Trent game at Purdue," Fowler said. "Buckeyes were a huge favorite. We were very dialed in on Tyler's story. Both Kirk (Herbstreit) and I knew him, knew his family, and man, I get emotional thinking about it.
"He shows up there at the game somehow. He was extremely … he was suffering big time. But they got him into the car, they got him to the press box. And he had the one wish, as he was fighting cancer, and it was to see Purdue upset Ohio State. And for him to be there to see it … it was just a magical night. Ohio State was much better, but Purdue couldn't lose. Rondale Moore was making plays. There were a lot of great touchdown calls there. I get very emotional thinking about that game because cancer has touched so many of our lives, mine included."
A rare form of bone cancer took Trent's life in 2019.
Kenny Thompson is the former sports editor for the Lafayette Journal & Courier and an award-winning journalist. He has covered Purdue athletics for many years.