From Walkon To NFL? Could Happen Twice In Row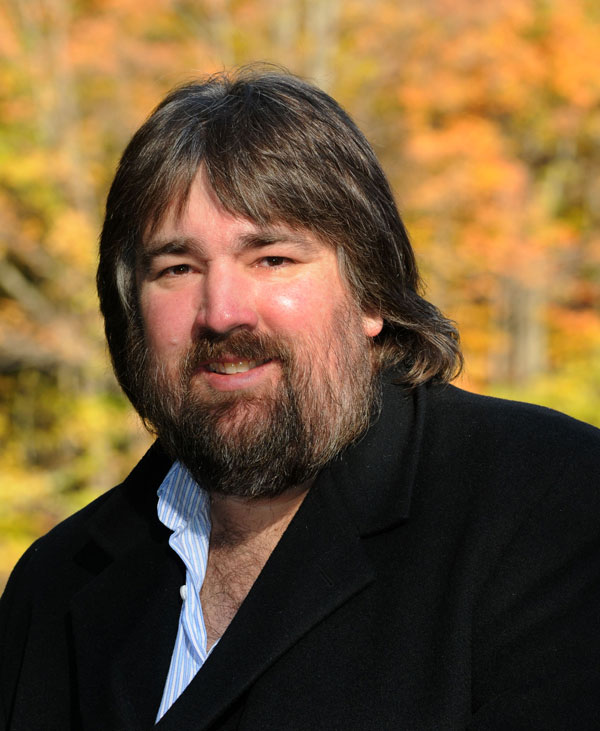 How often has a college football team had former walkons drafted by the NFL in back-to-back seasons?
The all-knowing Google didn't have an answer for that question but it's looking more and more likely that Purdue can make that unusual claim in the next few months.
In his NFL Draft Watch column, The Athletic's Dane Brugler lists Aidan O'Connell among the eight senior quarterbacks likely to be drafted in 2023. Listed at a verified 6-3, 212 pounds, O'Connell's performance videos surprised the writer.
"O'Connell has terrific passing vision, and although he doesn't have a power arm to consistently drive the ball, he isn't shy about using every inch of the field," Brugler writes. "While he has coordinated pocket movements to negotiate the pass rush, the biggest area where he needs improvement is his ball placement when pressured. Overall, though, O'Connell is razor-sharp and has a pro future thanks to his ability to process and deliver."
If O'Connell is drafted, he'll follow in the footsteps of former walkon fullback Zander Horvath, who has caught two touchdown passes as a seventh-round pick by the Los Angeles Chargers.
O'Connell could become the 15th Purdue quarterback taken in the NFL Draft, a tradition that began in 1949 when Bob DeMoss was selected 13th overall by the New York Bulldogs. The Bulldogs lasted just three seasons before becoming the Dallas Texans in 1952 and evolving into the Baltimore Colts in 1953. By then, DeMoss was on Stu Holcomb's coaching staff at Purdue. DeMoss passed on an opportunity to join the New York Giants in 1950, having his fill of the pro sport after just three games.
Dale Samuels went 28th overall to his hometown Chicago Cardinals in 1953 but played just one game before beginning a long coaching/administrative career.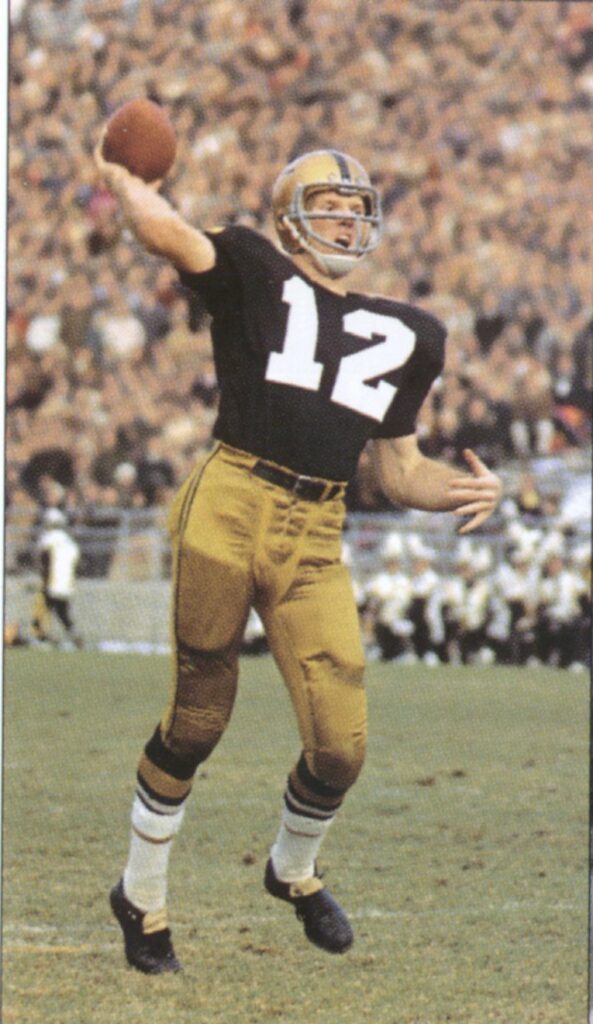 NFL legend Jim Brown was taken sixth by the Cleveland Browns in the 1957 NFL Draft, just after the Pittsburgh Steelers took Purdue quarterback Len Dawson. The Steelers of the 1950s were a far cry from the dynasty of the 1970s. They somehow managed to misuse Dawson and released another Hall of Fame quarterback Johnny Unitas in 1955 because the Steelers coach thought he was not smart enough to quarterback an NFL team.
Rescued from near oblivion by Hank Stram and the AFL, Dawson would become a Super Bowl MVP and pass for 28,711 yards and 239 touchdowns. Dawson was elected to the Pro Football Hall of Fame in 1987.
The San Francisco 49ers saved the Miami Dolphins from a franchise-altering mistake in the 1967 draft, taking Florida quarterback Steve Spurrier one slot ahead of Miami. Feeling the pressure to draft the local hero, the Dolphins had to settle for Purdue All-American Bob Griese. Two Super Bowl championships and a Pro Football Hall of Fame career was the reward.
Spurrier? He started 38 games in a 10-year NFL career that ended with the hapless 0-14 Tampa Bay Buccaneers in 1976. He did far better as a college head coach, going 228-92-2 at Duke, Florida (1996 national champions) and South Carolina.
The fickle finger of fate wasn't as kind to another Purdue All-American. Mike Phipps cost the Cleveland Browns future Hall of Fame wide receiver Paul Warfield to receive the third overall selection in 1970 from Miami. Phipps wasn't the second coming of Otto Graham, while Warfield starred for three Super Bowl teams in Miami.
The next three Purdue quarterbacks taken in the draft, Bo Bobrowski (307th to Baltimore), Craig Nagel (261st overall to Cleveland) and Mark Vitali (261st overall to Kansas City) never played a regular season down.
A one-sided trade altered the career course of another Purdue All-American, Mark Herrmann. Coming off a senior season that saw him set the NCAA career passing yards record, Herrmann went 98th overall to Denver in 1981. Before the 1983 season, Herrmann was part of the deal that sent John Elway from the then-Baltimore Colts to Denver.
Herrmann went on to play 12 seasons in the NFL, his final three with the Indianapolis Colts.
Herrmann's successor at Purdue, Scott Campbell, overcame the odds of being selected 191st overall by the Pittsburgh Steelers to play 45 games in the NFL, including 13 starts.
Jim Everett mostly lived up to expectations in Los Angeles. The Rams stole Everett from the Houston Oilers after the Purdue star was taken third overall in 1986. Everett threw for 34,837 yards and 203 touchdowns. Twice, Everett led the NFL in touchdown passes.
San Diego never really gave Drew Brees a chance after making him the first pick of the second round in 2001. The Chargers' loss was New Orleans' gain as Brees turned the Saints from a laughingstock into Super Bowl champions while compiling career totals of 80,358 passing yards and 571 touchdowns. He's a lock for the Pro Football Hall of Fame in his first year of eligibility in 2026.
What does Kyle Orton have in common with Rex Grossman, Brian Griese, Jay Cutler, Todd Collins, Caleb Hanie, Josh McCown, Jason Campbell and Jimmy Clausen?
All nine started at quarterback for the Chicago Bears between 2005, Orton's rookie year in the NFL and his final season with Buffalo in 2014. Orton was the 106th pick overall and part of the trade in 2009 for Cutler, who never won a popularity contest in Chicago.
Orton retired with 18,037 passing yards and 101 touchdown passes, better career numbers than all but Cutler among the unfortunate "Bears 9."
Taken 201st overall in 2009, Curtis Painter will be best remembered by NFL fans as the quarterback who allowed the Colts to "tank" the 2010 season and draft Andrew Luck as Peyton Manning's replacement.
Painter also had the misfortune of being the Colts quarterback when team vice chairman Bill Polian and coach Jim Caldwell determined that resting Manning and key starters took priority over a possible 16-0 season. The Colts lost the final two games and later Super Bowl XLIV to New Orleans.
Two undrafted free agents have contributed to Purdue's NFL-best totals of 248,731 yards passing and 1,642 TD passes.
Eight Boilermakers were taken in the 1973 draft but quarterback Gary Danielson wasn't one of them. Danielson joined the Detroit Lions in 1976 after two seasons in the World Football League. With the Lions and Cleveland over the next 13 years, Danielson threw for 13,764 yards and 81 touchdowns.
David Blough went from undrafted in 2019 to starting the final five games for the Detroit Lions later that year. Let go by the Lions this past August, Blough is now a member of the Minnesota Vikings practice squad.
Shocking move in Wisconsin
About half seriously, when I saw that Illinois defeated Wisconsin 34-10 in Madison on Saturday, I thought "Paul Chryst is in trouble."
Chryst was more than in trouble. One of the most successful coaches in Wisconsin history was fired Sunday night and replaced on an interim basis by defensive coordinator Jim Leonhard.
There is no love lost in Madison for Illinois coach Bret Bielema, the former Badgers coach who shocked his mentor, athletic director Barry Alvarez, and fans by bolting for the Arkansas job in 2012 after leading Wisconsin to the Rose Bowl. Bielema failed miserably in the SEC and got a second chance in the Big Ten two years ago.
This quote from Alvarez in 2012 says a lot: "I'm not saying this negatively because Bret did a good job for us, but I haven't had one person say 'Well, it's too bad Bret left' or 'we're sorry to see Bret leave.' . . . Not one."
Or this quote a few weeks later as reported by the Wisconsin State Journal:
"I just didn't like some of the things that went down afterwards or how he did," Alvarez said, citing Bielema's public complaint regarding assistant coach salaries. "You made the decision to go to Arkansas. Go to Arkansas. Good luck. You don't have to take any swipes. I just didn't appreciate that."
Alvarez may not be in charge of the Wisconsin athletic department any more but this just feels like he had a hand in Chryst's firing. It's going to be a mighty expensive grudge for Wisconsin. ESPN's Adam Rittenberg reports Chryst will receive $11 million to go away.
Bielema guided Wisconsin to a 68-24 record. Chryst was 67-26 when the axe fell. Those two marks only trail Alvarez's 118-73-4 record.
This could backfire on the Badgers much like Nebraska firing Bo Pelini in 2014 because nine- and 10-win seasons weren't enough. The Cornhuskers are 36-52 since and will have their third different head coach in nine years in 2023.
Unlike several times in Purdue history, the Boilermakers won't be the first opponent to face Wisconsin following Chryst's firing. Purdue, however, will be Leonhard's first home game as head coach following trips Saturday to Northwestern and Oct. 15 to Michigan State.
Happy 20th anniversary
The longest tenured coaching staff in NCAA Power 5 volleyball is being celebrated this week at Purdue.
Head coach Dave Shondell, associate head coach John Shondell and assistant head coach/recruiting coordinator Kathy Jewell are in their 20th year together. Dave Shondell carried a 414-206 record into the 2022 season.
The fifth-ranked Boilermakers (14-1, 5-0 Big Ten) defeated Iowa on Wednesday night and face the reigning national champion Wisconsin Badgers on Saturday night.
To put this staff's longevity in perspective, only eight other coaches in Purdue history lasted 20 or more years on the job. Men's swimming coach Dan Ross will begin his 38th season next week. Tied for second in longevity are men's swimming coach Dick Papenguth and wrestling coach Claude Reeck at 32 seasons each.
Ward "Piggy" Lambert coached basketball for 29 seasons and baseball for 20. Gene Keady (basketball) and Sam Voinoff (men's golf) put in 25 years each. Mike Poehlein (cross country / track and field) and the volleyball program's first coach, Carol Dewey, also reached the 20-year milestone.
Kenny Thompson is the former sports editor for the Lafayette Journal & Courier and an award-winning journalist. He has covered Purdue athletics for many years.