Kenny Talks Indiana High School, College Football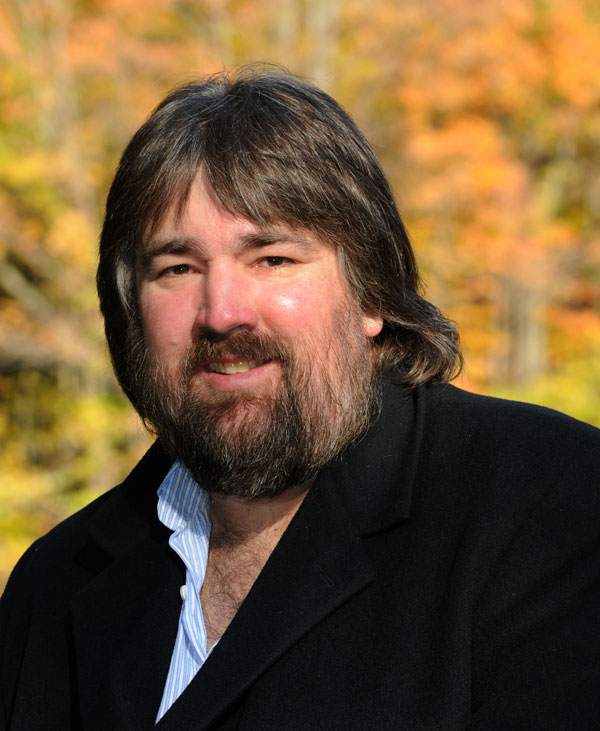 Over the next two weeks, 316 schools will begin pursuit of state football championships in Indiana's six high school classes.
In The Times coverage area, Noblesville, No. 9 Westfield, No. 7 Carmel, No. 11 Fishers and top-ranked Hamilton Southeastern get a week off before opening Class 6A sectional play on Oct. 28.
Noblesville (3-6) will play host to Zionsville (4-5) in the opening round of Class 6A, Sectional 4. Hamilton Southeastern (9-0), the top team in the sectional, will host Homestead (4-5). No. 11Fishers (6-3) will travel to Fort Wayne Northrop (1-8) in the other Class 6A, Sectional 2 game. In a Hamilton County showdown, No. 7 Carmel (6-3) plays host to No. 9 Westfield (6-3). The winner of that game will go on to play the winner of Noblesville vs. Zionsville.
Hamilton Heights (7-2) travels to Maconaquah (7-2) in a Class 3A, Sectional 28 opener tonight. On the opposite side of the bracket, No. 12 Guerin Catholic (5-4) is at third-ranked and undefeated Oak Hill. Sixth-ranked Sheridan (8-1) hosts Union City (2-7) in Class A, Sectional 45.
While it's difficult to imagine a time when Indiana's football tournament wasn't open to every school, would you believe 50 years ago there was no tournament at all?
Thanks to persistent lobbying from the Indiana Football Coaches Association, the IHSAA finally agreed to a 12-team state tournament in 1973. Four schools from each of three classes were selected based on regular season records.
The tournament expanded to a fourth class in 1983 and five classes in 1985. The latter move allowed for every member school to enter the tournament regardless of record, just as in all other IHSAA sports. A sixth class was added in 2013 with the largest 32 schools going to 6A and the next 32 assigned to 5A.
From the beginning, there were problems with the process of choosing the tournament teams. South Bend St. Joseph once sued the IHSAA after going 10-0 in consecutive seasons but not being selected to the tournament.
The IHSAA's answer was a cluster system, which soon earned a more profane nickname from high school coaches and athletic directors. With 16 clusters per class, four to six schools per cluster, 64 teams qualified for the tournament.
The negatives to the cluster system included no margin for error – one loss and more often than not your season was basically over. Two years later, the cluster system gave way to the open tournament.
Will the streak end?
For many Purdue football fans, the beginning of the end of the Joe Tiller era came in 2004.
The Boilermakers were national media darlings and quarterback Kyle Orton was the subject of Heisman Trophy talk when Wisconsin came to Ross-Ade Stadium the night of Oct. 16. Minutes away from leading Purdue to a 6-0 start, Orton fumbled while diving for a possible game-clinching first down. Scott Starks returned the fumble 40 yards for the winning touchdown in the Badgers' 20-17 triumph.
Five Purdue head coaches have yet to record a victory against Wisconsin since that fateful night. Tiller lost his final three meetings. Danny Hope went 0-4. Darrell Hazell was 0-3. Interim head coach Gerad Parker endured a 49-20 loss in Ross-Ade Stadium a month after Hazell was fired.
Current head coach Jeff Brohm gets a fifth chance Saturday to end Wisconsin's 15-game winning streak in the series. Brohm has come the closest since 2004, falling 17-9 at Madison in 2017 and a 47-44 triple overtime thriller the following year in Ross-Ade.
Only three other Purdue rivals have approached a similar series winning streak. Former Big Ten foe Chicago claimed 16 in a row from 1902 to 1917. A 5-5 tie in 1901 prevented the Maroons from owning a 20-game series win streak. Purdue won the final nine matchups before Chicago abolished its football program in 1939.
Notre Dame and Lou Holtz won 11 in a row from 1986 to 1996. Penn State owns an active 10-game winning streak against the Boilermakers.
Purdue's longest winning streak against any opponent spanned three decades. Iowa lost 20 consecutive games to the Boilermakers from 1961 to 1980. Purdue topped Northwestern 12 straight times from 1976 to 1987. Indiana left the Old Oaken Bucket in West Lafayette 10 consecutive seasons from 1948 to 1957.
Going way, way back, Wabash College dropped 10 in a row to Purdue from 1889 to 1905. After one of those victories, a 44-0 shellacking in 1891, a Crawfordsville newspaper headline read "Wabash Snowed Completely Under by the Burly Boiler Makers from Purdue." Thus, a nickname was born.
Speaking of losses
Last Saturday's 38-33 defeat at the hands of Maryland was the 700th in Indiana University history.
The Hoosiers are the first college football team to reach that total, falling to 503-700 in their history.
Two Big Ten rivals are next up in the race to 700. Northwestern stands at 558-691, holding a seven-game lead in the loss column over Rutgers (663-684), which first played football in 1869.
Eighteen schools have 600 or more losses, including Maryland (666-616) and Illinois (625-614). Wake Forest is the loss leader among non-Big Ten schools at 480-672.
Purdue goes to Wisconsin with a 634-585 mark in 135 years of football, a .520 winning percentage.
To put 700 losses in perspective, Ohio State would have to go winless for the next 31 years to reach 700 defeats. One of the winningest teams in college football history, Ohio State owns a 948-329 mark.
Honor roll
Four Purdue football players received Big Ten and national accolades following the 43-37 victory against Nebraska.
Quarterback Aidan O'Connell was chosen the Big Ten Co-Offensive Player of the Week with Illinois running back Chase Brown.
Walk-on running back Devin Mockobee became Purdue's first Big Ten Freshman of the Week since David Bell in 2019.
The duo helped the Boilermaker offense match the school record for first downs (38), and Mockobee accounted for 206 of the team's 608 yards of total offense. His 178 rushing yards set the Purdue single-game freshman record. For good measure, Mockobee took over the team lead with his fifth rushing touchdown.
O'Connell threw for 391 yards and four touchdowns, moving past Jim Everett (7,411) and Scott Campbell (7,636) into sixth place on the Boilermaker career passing yards chart with 7,679. Looming in the distance is Kyle Orton in fifth with 9,337 yards. With his current average of 325 yards per game, O'Connell is on pace to pass Orton either on Senior Day against Northwestern or at Indiana in the regular season finale.
O'Connell ranks eighth nationally in passing yards per game, a statistic led by former Indiana quarterback Michael Penix Jr. at nearly 366 yards a game for Washington. Penix is second nationally in total offense at 370.3 yards per game.
Wide receiver Charlie Jones was one of 10 Big Ten players selected to The Associated Press midseason All-America team. Jones ranks second nationally with 8.9 catches per game, good for 735 yards and nine touchdowns.
Also chosen were running backs Chase Brown of Illinois and Blake Corum of Michigan; wide receiver Marvin Harrison Jr. of Ohio State; offensive tackles Paris Johnson Jr. of Ohio State and Peter Skoronski of Northwestern; center John Michael Schmitz of Minnesota; defensive lineman Jer'Zhan Newton of Illinois; defensive back Joey Porter Jr. of Penn State and Michigan State punter Bryce Baringer.
Purdue guard Marcus Mbow and Indiana linebacker Dasan McCullough earned places on The Athletic's midseason freshman All-America team.
Mbow, a redshirt freshman from Wisconsin, has started all seven games at right guard. According to Pro Football Focus, Mbow has yet to allow a sack and allowed O'Connell to be hit just once.
McCullough, the highest ranked signee in Hoosier history, has 28 tackles and four sacks.
That's entertainment
Purdue was chosen as one of college football's 10 most entertaining teams to watch in the second half of the 2022 season.
It was an easy call, really, for Nicole Auerbach of The Athletic. This past Saturday's 43-37 shootout with Nebraska followed thrilling wins at Minnesota and Maryland.
"Every Boilermakers game feels like a choose-your-own-adventure story," Auerbach writes. "You really have no idea how it will play out except for the fact that it will almost certainly be a one-possession game that goes down to the wire. The Boilermakers could be 7-0 if not for final-minute losses to Penn State and Syracuse, but they also could just as easily be 3-4.
"Jeff Brohm's delightfully creative and often tricky play calling keeps things interesting. Plus, the Boilermakers can win games on the ground this year if needed, a fun new wrinkle. Redshirt freshman Devin Mockobee has a rushing touchdown in five of his first six college games."
To no one's surprise, Purdue's most intriguing game remaining on the schedule to Auerbach is a trip to Big Ten West co-leader Illinois on Nov. 12.
Ex-Boilermaker fills Colts need
Left tackle has been a sore spot, literally and figuratively, for the Indianapolis Colts and quarterback Matt Ryan this season.
Ryan was sacked five times and absorbed 11 hits in Week 2's loss at Jacksonville. The Colts got even this past Sunday with the Jaguars thanks in no small part to inserting former Boilermaker Dennis Kelly into that tackle spot.
No sacks were given up by the Colts line and Ryan took just six hits during the come-from-behind 34-27 victory.
Kelly, an 11-year NFL veteran, entered the lineup after two series, replacing struggling rookie Bernhard Raimann.
"It felt great," Kelly told Andrew Walker of colts.com. ". . . The approach I've taken my whole career is that if I get an opportunity I've got to do what I can to help the team win."
Kelly's effort didn't go unnoticed. Colts center Ryan Kelly, no relation, welcomed the veteran's presence and poise.
Kenny Thompson is the former sports editor for the Lafayette Journal & Cou¬rier and an award-winning journalist. He has covered Purdue athletics for many years.