More Parades for Noblesville
Downtown to Host Newly-Formatted Christmas Parade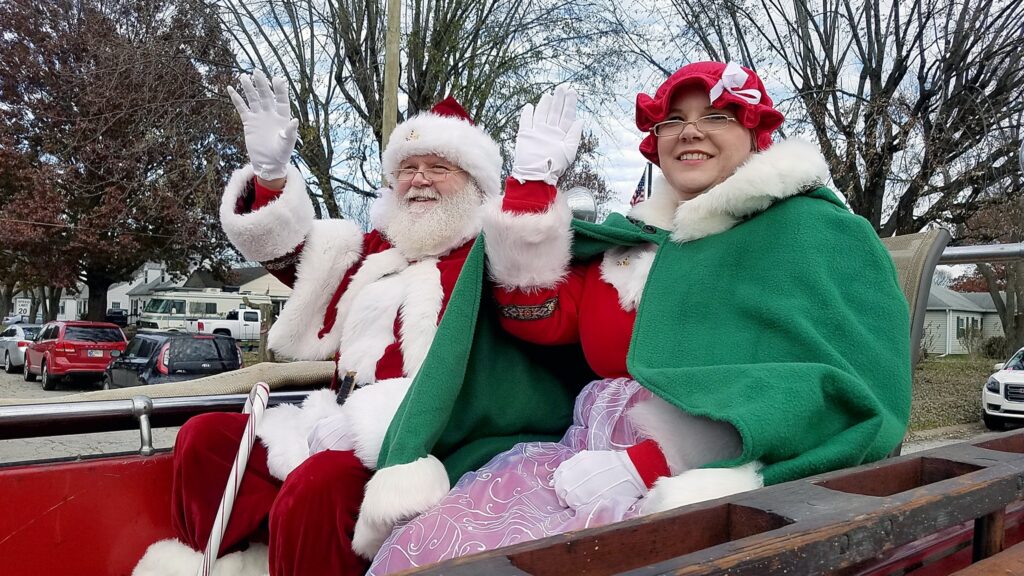 By Joe LaRue, [email protected]
Noblesville's Christmas Parade is finally returning to Downtown, Mayor Chris Jensen has told the Times, albeit in a new format. On Dec. 3 at 2 p.m., as part of the Home for the Holidays Tours, a new signature route will follow the traditional Christmas Parade route through downtown Noblesville.
Citing declining attendance at the Christmas Parade in the years leading up to its cancellation in 2020 and a strong community response to the Home for the Holidays Tours, Jensen said that, "As the community evolves, plans have to grow and change."
"We understand the importance of tradition, and I think this is a great way of bringing our community together, celebrating the holidays and keeping our traditions alive."
The Christmas Parade, last held in 2019, was cancelled because of the COVID-19 pandemic and replaced the last two years by the Home for the Holidays Tour, featuring local first responders, not-for-profits, community groups and local businesses. Held over two weekends, this year's event dates and locations are stilling being finalized. Routes will be finalized in the coming weeks.
One notable change Mayor Jensen announced was that this year's Christmas Parade would be open to not-for-profits and community organizations but not local businesses. Jensen cited this as, "A great opportunity for organizations to get involved in the community,"
While routes are being finalized, the City is asking for constructive feedback on these plans. Comments and questions can be sent to Communications Manager Robert Harrington.
A portal with information and routes will be available on the City's website once plans are finalized.