August 13, 1946-October 17, 2022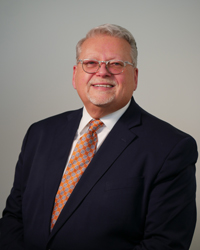 Peter Edward Wagner, 76 of Noblesville, and formerly of Dudley, Mass., passed away on Monday, Oct. 17, 2022.
He was born on Aug. 13, 1946 in Webster, Mass. to Henry and Vivian Wagner.
Mr. Wagner graduated from Marianapolis in Thompson, Conn., and was a US Air Force Veteran serving as a chaplain's assistant during the Vietnam War. He worked as an auditor in the insurance industry, first retiring from CIGNA and later from Liberty Mutual.
He was a member of the Coast Guard Auxiliary and enjoyed sailing in Rhode Island. Mr. Wagner enjoyed spending time at Union Point on Webster Lake and vacationing on Cape Cod or Key West.
He was an avid reader and dog lover. May he Rest In Peace assured that he did more than the best he could.
Survivors include his wife Diane of Noblesville; daughter Pam Wagner of Dudley, Mass.; children Cody and Shannon Germain of Dudley, Mass.; step-children Christopher (Sarah) Latello of Lynn, Ind., Anthony (Nanci) Latello of Noblesville and Lisa (Glenn) Hendrix of Noblesville; and step-grandchildren children Amaya Latello, Paige Latello, Jaxson Latello, Torry Latello, Graelyn Hendrix and Clayton Hendrix.
Family services are planned at a later date in Massachusetts.
Memorial contributions may be made to the American Diabetes Association.