February 19, 1955-November 28, 2022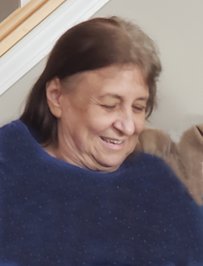 Elizabeth Ann Calvin, 67, of Indianapolis, passed away on Monday, Nov. 28, 2022 at Allison Pointe Health Center in Indianapolis.
She was born on Feb. 19, 1955 to the late Edwin and Catherine (Brown) Matherly in Noblesville.
Ms. Calvin graduated from Hamilton Southeastern High School where she was a Better Business Student of the Year. She worked for Comprehensive Accounting. Elizabeth loved horses, sewing, and playing the autoharp. She loved her nieces & nephews and enjoyed buying gifts for them.
Survivors include her 2 sisters Carol Franklin and Janet Bragg; brother Philip Matherly; and 5 nieces and nephews Christina Gilley, Jon Bragg, Jennifer Medler, Scott Franklin and Amber Franklin.
Visitation is scheduled to be held from 11 a.m. to 12 p.m., noon, with services scheduled to begin at 12 p.m., on Monday, Dec. 5, 2022 at Randall & Roberts Funeral Center, 1685 Westfield Road, in Noblesville. The Rev. Andrew Colaw will officiate. Burial will be at Oaklawn Memorial Gardens in Indianapolis.
Online condolences may be made at randallroberts.com