Kenny Breaks Down A Potentially Chaotic Big Ten Finale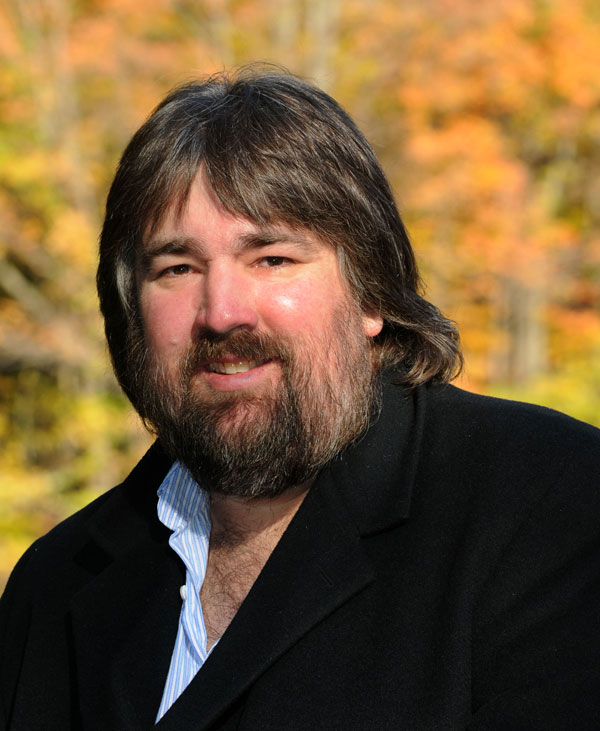 It's not the path optimistic Purdue football fans, and this columnist, predicted when forecasting a Big Ten West Division championship this season.
Saturday's 31-24 victory at Illinois not only secured The Cannon trophy for another season in West Lafayette, it helped create a four-way tie for first place with two weeks to go.
With Iowa traveling to Minnesota on Saturday in a clash of co-leaders, at most there could be a three-way tie going into the final weekend. No one needs three guesses to figure out which of the four division leaders has the most favorable remaining schedule.
Purdue.
Let the angst begin.
A noon Saturday game against Northwestern on Senior Day. The same Wildcats who are giving up 28 points a game and averaging a league-worst 15 per game. A team that has yet to win a game in the continental United States this season, having beaten Nebraska 31-28 in the season opener at Dublin, Ireland.
Indiana has been even worse defensively than its last-place numbers of a year ago. The Hoosiers again rank last in total defense and are giving up almost 35 points a game.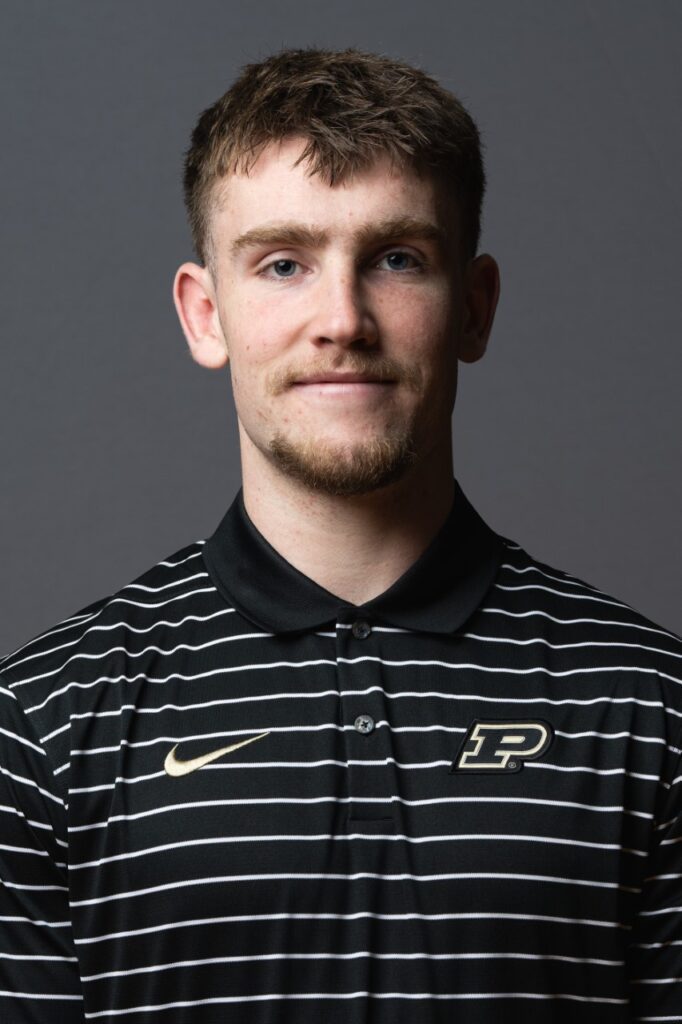 So, Purdue is going to be the West Division representative against Ohio State or Michigan in Indianapolis on Dec. 3?
To borrow Lee Corso's catch phrase on ESPN GameDay, not so fast my friend.
Purdue fans will be rooting for P.J. Fleck's Gophers to row the boat one more time against the Hawkeyes. A tie with Minnesota would send the Boilermakers to Indianapolis. If Purdue ties Iowa for the division, the Hawkeyes advance based on the head-to-head victory over the Boilermakers.
A three-way tie, not outside the realm of possibility, is complicated. First tiebreaker is record versus the other two leaders. If the three-way tie is Purdue, Minnesota and Illinois, the Boilermakers advance with a 2-0 mark. If the three-way tie is Purdue, Iowa and Illinois, all three teams are 1-1.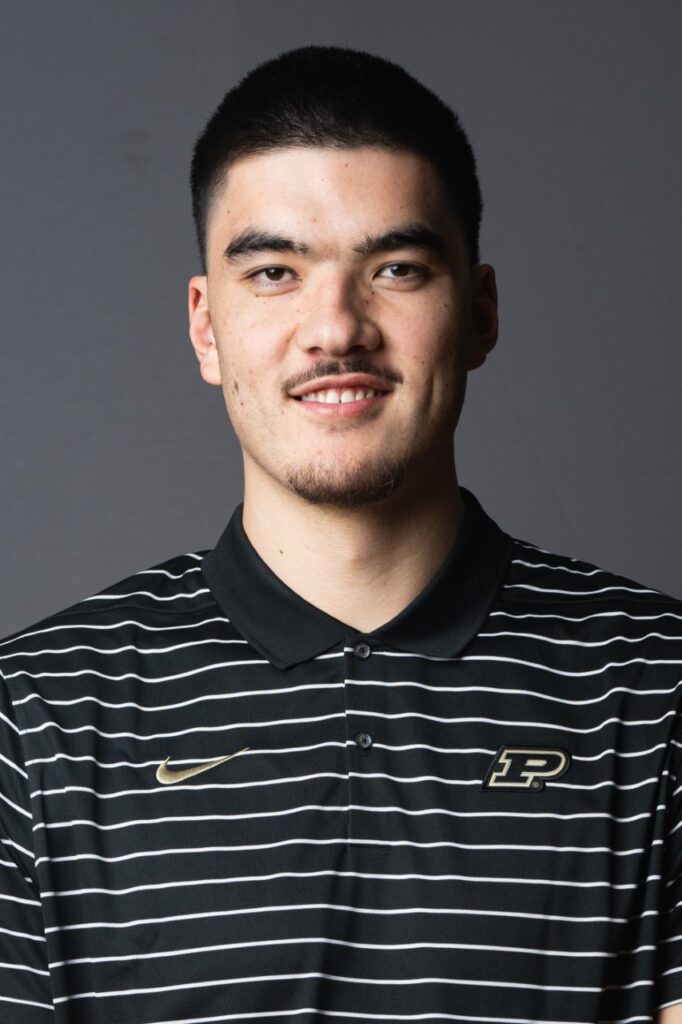 That would move us to tiebreaker No. 2, winning percentage inside the division. For argument's sake, let's give Purdue and Illinois wins over Northwestern, and Minnesota beats Iowa and Wisconsin. The Fighting Illini get the Big Ten championship berth with a 5-1 division record over 4-2 marks by Purdue and Minnesota.
In all, the Big Ten has eight tiebreakers if three or more teams share the division's best record. Imagine the Big Ten Network ratings if somehow we got to tiebreaker No. 8, a random draw?
Here's a more likely scenario:
· Purdue beats Northwestern and Indiana to finish 6-3 in conference play
· Illinois loses Saturday at Michigan, beats Northwestern to finish 5-4.
· Minnesota wins at home against Iowa and at Wisconsin to finish 6-3
· Or, Iowa scrapes together enough defensive touchdowns and field goals to win at Minnesota and then smothers Nebraska to finish 6-3 as well. The Hawkeyes finish 5-1 in division play and go to Indianapolis.
Ties are unusual in Big Ten divisional play. Since the conference went to an East-West format in 2014, there has been an outright West champion every year but 2019 when Wisconsin earned the tiebreaker over Minnesota. The East Division has had four ties, all involving Ohio State.
When Ohio State or Michigan improve the East's record to 9-0 against the West in the Big Ten Championship game, what happens next?
For the Buckeyes/Wolverines, an almost certain berth in the College Football Playoffs. The loser of the regular season matchup likely is going to Pasadena for the Rose Bowl
Entering Saturday's games, eight Big Ten schools are bowl eligible: Ohio State, Michigan, Penn State, Maryland, Illinois, Purdue, Minnesota and Iowa. Michigan State is likely to make it nine schools barring an upset at home by Indiana on Saturday. Wisconsin will be favored to win at Nebraska, elevating the Badgers to bowl eligibility as well.
Rutgers' path to bowl eligibility requires beating Penn State at home and winning at Maryland the following week. Very slim hopes for the Scarlet Knights to pull off that sweep.
Indiana, Nebraska and Northwestern are out of the bowl picture.
Next up on the Big Ten bowl list are the Jan. 2 Florida games. Pencil in Penn State for the Citrus in Orlando. An educated guess says the Big Ten West winner gets the former Outback Bowl, now called ReliaQuest, against an SEC foe in Tampa. Purdue graduate Jerry Palm, a contributor to CBS Sports online and on screen, has the Boilermakers facing Florida in the ReliaQuest Bowl.
If Purdue doesn't go to Florida, it is very unlikely to be sent back to Nashville for a second consecutive Music City Bowl on New Year's Eve. This spot would probably go to Iowa or Illinois.
The Duke's Mayo Bowl, set for Dec. 30 in Charlotte, N.C., probably comes down to Illinois or Purdue against an ACC rival.
I'll agree with Palm that Minnesota is a good bet for the Pinstripe Bowl in New York City on Dec. 29 against an ACC foe.
The Liberty Bowl, site of Purdue's 1980 victory over Missouri, is back on the Big Ten postseason list. Palm has Maryland taking on this year's Cinderella team, Kansas, on Dec. 28 in Memphis.
Palm also has Wisconsin taking on Oklahoma in the Guaranteed Rate Bowl on Dec. 27 in Phoenix. That leaves a quasi-home game for Michigan State in the Quick Lane Bowl, with Palm projecting Miami (Ohio) as the opponent Dec. 26 in Detroit.
Noteworthy
Carolyn Peck, who coached Purdue to the 1999 NCAA championship, is among the 12 finalists for the Women's Basketball Hall of Fame class of 2023.
Peck was the first African-American women's head coach to win a national title, guiding the Boilermakers to a 34-1 record that season. In two seasons before departing to coach the WNBA's Orlando Miracle, Peck went 57-11.
The hall of fame class will be announced Nov. 27 at halftime of ABC's broadcast of the Phil Knight Invitational championship.
Previous inductees include former Purdue coach Lin Dunn and former player Amy Ruley, who coached North Dakota State to five NCAA Division II titles. …
Westfield's Braden Smith took advantage of his first nationally televised game with Purdue on Tuesday night, matching 7-4 center Zach Edey for a team-high 20 points in the Boilermakers' 75-70 victory against Marquette in the Gavitt Games.
Smith (15) and Edey (14) combined for 29 of Purdue's 43 points in the second half, helping the Boilermakers erase a nine-point deficit. Smith was 6 of 8 from the field (3 of 4 from 3-point range) and 5 of 6 at the free throw line.
The freshman point guard is now Purdue's second-leading scorer at 10.7 per game, exactly 10 points behind Edey. The junior center recorded his third double-double in as many games with 13 rebounds and is now averaging 20.7 points and 13.7 rebounds in just over 29 minutes a game. …
Purdue quarterback Aidan O'Connell is one of three finalists for the Bulsworth Trophy, awarded to the most outstanding football player in America who began his career as a walk-on.
O'Connell leads the Big Ten at 297.2 passing yards per game.
Georgia quarterback Stetson Bennett and Troy linebacker Carlton Martial are the other finalists for the award, which will be presented Dec. 5 in Bentonville, Ark.
Bulsworth went from walk-on to an All-American at Arkansas. He passed away in an automobile accident in 1999, 11 days after being a third-round draft pick by The Indianapolis Colts. …
Purdue basketball signee Myles Colvin and Carmel big man Sam Orme were ranked in the top five of Indiana's high school basketball senior class by Kyle Neddenriep of The Indianapolis Star.
Colvin was second behind Cathedral's Xavier Booker, a ranking Purdue coach Matt Painter disputes.
"I feel he is the best player in the state and one of the top 25 players in the country," Painter said. Colvin is No. 74 on the 247Sports composite rankings.
The 6-9 Orme, a Belmont commitment, was ranked fifth. Orme is a three-star prospect by 247Sports.
Kenny Thompson is the former sports editor for the Lafayette Journal & Courier and an award-winning journalist. He has covered Purdue athletics for many years.