2022's Notable Nineties & Sensational Centenarians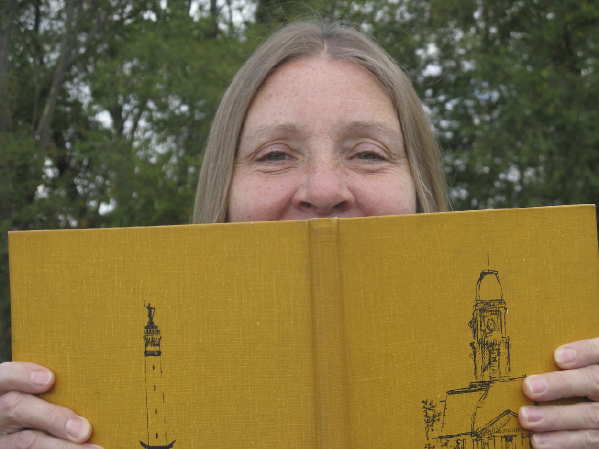 Once again it's time to honor our Notable Nineties (and a few "graduates" who've become Sensational Centenarians!)
If you follow this column regularly, you'll know all this already, but in case you're a new reader — the Notable Nineties is something Jerry Snyder thought up several years ago when she was writing her column for The Times.
Jerry had noticed that a lot of people in this county were 90 years old or older. She felt that deserved some kind of special recognition, so she started a list she called the "Notable Nineties."
After Jerry passed away, I kept the list going.
Any Hamilton County resident 90 years old or older can be a Notable Ninety. You don't have to do anything special; just having made it to your 90th birthday is special enough.
If you know someone 90 or older who would get a kick out of seeing their name in the newspaper, pass that information along to me. I'll recognize them in a column and add them to the list. (You can even add yourself, if you want!)
I seem to get the most new additions in January, after I run the whole list at New Year's, but feel free to add a name at any time during the year whenever someone turns 90.
The current list of Notable Nineties appears below. If you think it's shorter this year, you're right. I've been depending on the people who send me a name to let me know when that Notable Ninety has passed away, but lately I've been discovering that usually doesn't happen.
I went through the list and tried to update it for this column. Hopefully, I didn't eliminate anyone who should still be on it. If any corrections need to be made, please let me know.
Also, let me know if someone has graduated to being a Sensational Centenarian (100 years old or older.) I'd like to acknowledge that, too.
Happy New Year to everyone, especially to our Notable Nineties!
Charles Burkhardt
Evelyn Chance
Eunice Collins
Eileen (Hunter) Conaway
Kathryn Mildred Dierdorf
Clifford Eckles
Gwen Galbreath
Don Garrison
Nancy Garrison
Betty Gerrard (Betsy Birdwhistle) (100+!)
Bernice (Reel) Heiny
Glen Heiny
Frances Hughes
Mary Johnson
Ernest Kitterman
Wilbur Lacy
Helen LeCount
Joan Love
Ruby Sanders Randall Mendell
Phyllis (Guilkey) Mendenhall (100+!)
Peggy Randall Merrill
Don Alan Meyers
Geraldine (Burwell) Miller
Ronald Miller
Winona Moss
Helen Nelson
Pat (Guilkey) Paskins
Melford Pearson (100+!)
Nola Pyle
Rex Randall
Cathy Rodgers
Jane Roudebush
Ivan "Sonny" Sherman
Ruth (Guilkey) Stoops
Katheryn Thompson (100+!)
Harriet (Guilkey) Wise
Paula Dunn's From Time to Thyme column appears on Wednesdays in The Times. Contact her at [email protected]