Bicentennial Buzz Building in Hamilton County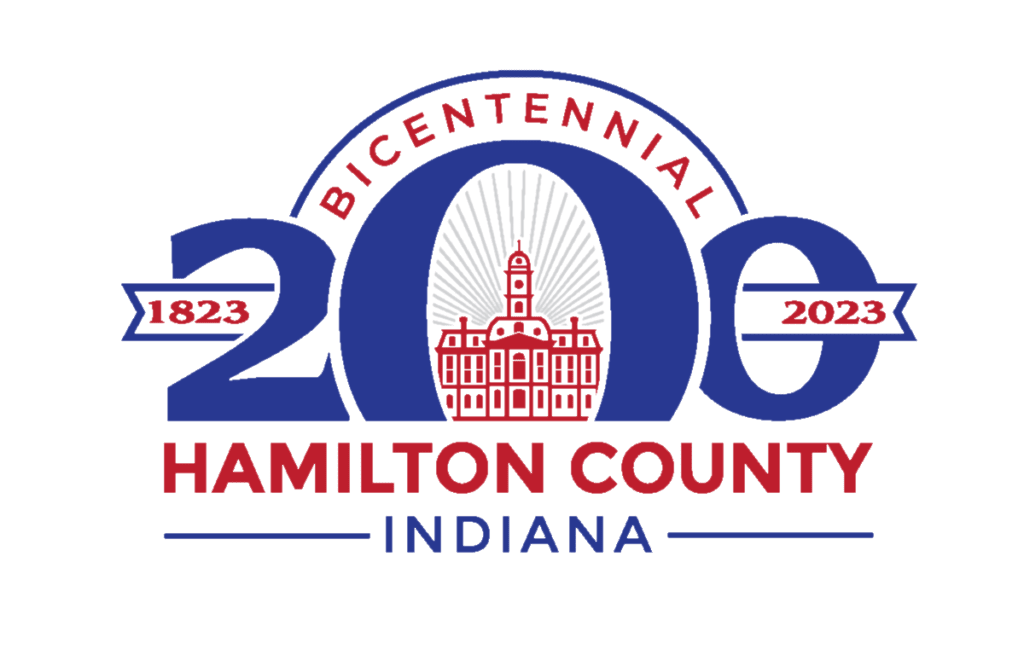 As Indiana and Hamilton County prepare to celebrate the State and County's 200th year, there are lots of exciting events and attractions to look forward to. Below, you can find all the details you'll need to help make this birthday the best one yet.
Opening event:
The Hamilton County Bicentennial opens the county's 200th year with a free, family-friendly event at 3 p.m. Sunday, January 22, 2023, at the Palladium, Center for the Performing Arts in Carmel.
Michael Feinstein, artistic director for the Center and founder of the Carmel-based Great American Songbook Foundation, will perform and emcee the program, which will include remarks from local dignitaries and engaging performances by area artistic talent.
Attendees will receive a goodie bag, as well as a chance at a special, limited quantity commemorative item. Tickets for this seminal event are free but must be reserved in advance at thecenterpresents.org/tickets-events/ or by phone at (317) 843-3800.
The Opening Ceremony will be the first of many free, family-friendly events celebrating the Hamilton County Bicentennial throughout the year.
Stay up-to-date with activities by signing up for the Hamilton County Bicentennial newsletter at hamcoturns200.com/e-newsletter or follow HamCoTurns200 on Facebook and Instagram.
Year-round events:
Upwards of 45 one-of-a-kind events funded by the Bicentennial's grant program are set to take place over 12 festive months to celebrate the county's 200th anniversary. In addition, a traveling exhibit will be available to the public at more than 25 locations around the county.
Access the complete events calendar on the Bicentennial website at hamcoturns200.com/events. To quickly find events, search by date, location, keyword or event type, including the following:
Signature Township Event
Arts
Education
Diversity/Inclusion
Historic Preservation
Parks/Environment
County Event
Traveling Exhibit
Most events and programs are free and family-friendly. From March to November, the spotlight will shine on each of the nine townships in Hamilton County for a full month. The townships and months are:
March – White River Township
April – Jackson Township
May – Adams Township
June – Washington Township
July – Noblesville Township
Aug. – Wayne Township
Sept. – Fall Creek Township
Oct. – Delaware Township
Nov. – Clay Township
The event lineup will include live music, interactive reenactments, art shows, walking tours, food history, veteran events and more. If a program requires registration, the description will note it. Check the calendar for new events and listing details as the year progresses.
Traveling exhibit:
Funded by Hamilton County Community Foundation, an affiliate of CICF, the traveling exhibit will include two 8-by-8-foot, one-sided, free-standing panels with educational and historical information about Hamilton County's history. Businesses, nonprofits, schools, libraries, retirement communities, and any organization with an indoor space capable of housing the exhibit for one week are eligible to host.
A team of local historians will produce the exhibit content and a local graphic designer will design it. The exhibit will encompass all five themes of the 2023 Bicentennial:
Art
Diversity/Inclusion
Education
Historic Preservation
Parks/Environment
The historical content based on these themes will educate the public about history topics that even long-time citizens might not be aware of.
The opening reception for the exhibit will be held on Feb. 17 at 6 p.m. at the Collaboration Hub (11810 Technology Dr., Fishers) and will run from March through the end of October. Each host will receive the exhibit for one week, Saturday to Saturday; pickup and drop-off are to be arranged with the host.
Commemorative book:
"Celebrating Hamilton County, Indiana: 200 Years of Change," the official commemorative book of Hamilton County's 2023 bicentennial, was released in early December this year. The glossy, 9-by-12-inch, full-color book features events and figures many people know and love, as well as never-before-published photographs, stories and oral histories. Read about Hamilton County's earliest inhabitants and each of its nine townships.
The book is available on Amazon and through MT Publishing Co. (mtpublishing.com). Visit the Bicentennial website at hamcoturns200.com/our-book to find an updated list of local retail stores carrying the book.
About the Hamilton County Bicentennial Commission:
The Hamilton County Bicentennial Commission was established by the Hamilton County Board of Commissioners as the official oversight agency for the 200th anniversary of the county. It will do so in partnership with the Hamilton County Historical Society and Hamilton County Tourism, Inc.
Duke Energy, Hamilton County, the Hamilton East Public Library and Hamilton County Tourism are all lead sponsors of the Bicentennial activities. For more information, visit HamCoTurns200.com or follow HamCoTurns200 on Facebook and Instagram.