Crystal Nicole (Goens) Lawson
November 18, 1984-December 26, 2022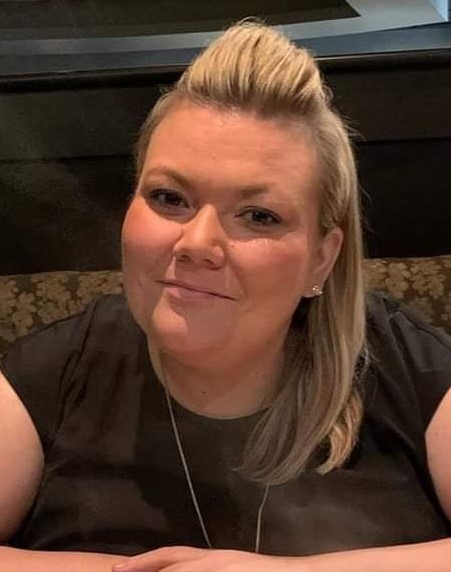 Crystal Nicole (Goens) Lawson, age 38, of Noblesville, passed away unexpectedly on Monday, Dec. 26, 2022 at her residence.
She was born in Elwood on Nov. 18, 1984, the daughter of Tim and Candy (Gootee) Goens.
Mrs. Lawson was a 2003 graduate of Elwood Community High School where she was active in band and Latin Club. She was a 2007 graduate of her beloved Purdue University, where she received her bachelors of nursing degree and became a Registered Nurse. She worked as an RN in the NICU at Indiana University Hospital North and Riley Children's Hospital for over 14 years. On Nov. 8, 2014, Mrs. Lawson married Robert Matt Lawson, and they shared over 8 years of marriage together.
She was a member of the Gamma Tau Chapter of Kappa Delta Phi Sorority in Elwood. She loved music and enjoyed going to concerts. Reba McIntyre and comedian Bert "The Conqueror" Kreischer were some of her favorites. Mrs. Lawson loved Purdue University, traveling, and going to Gulf Shores with her family. She enjoyed making crafts, especially if it involved using her Cricut. She loved her pets Booger and Lance. More than anything, she loved her family. Mrs. Lawson adored her niece and nephew and loved watching them grow.
She will be remembered for having a huge caring heart and being a very kind soul. She was loved by more people than she ever realized, and she impacted countless families as a registered nurse.
Survivors include her husband Robert Matthew Lawson of Noblesville; parents Tim and Candy Goens; sister Larken (Todd) Uhrick; grandmother Sharon Sells; 2 aunts Brenda Bizila and Kathy (Mike) Wilburn; niece Katie Uhrick; nephew Colton Bogard; father-in-law Randy Lawson; and several cousins, extended family members and many friends.
She was preceded in death by her grandfather Charles Sells; grandmother Kate Gootee; grandfather Bob Gootee; uncle Bud Bizila; aunt Christina Miller; and mother-in-law Kaye Lawson.
Visitation is scheduled to be held from 11 a.m. – 1 p.m. on Friday, Dec. 30, 2022 at Dunnichay Funeral Home, 1113 S. Anderson St. in Elwood.
Funeral service are scheduled for 1 p.m. on Friday, Dec. 30, 2022 at the funeral home with the Rev. Roger Gardner officiating. The services are scheduled to begin with a Nursing Honor Guard service, followed by the Kappa Delta Phi service. Burial to follow in the Elwood City Cemetery.
Memorial contributions may be mailed to Ignite Transform 698 North 10th St. Noblesville, IN 46060; envelopes will be provided at the funeral home.
Online condolences may be made at dunnichayfuneralhome.com