Ford Expedition, Lincoln Navigator Offer Full-Size Family Luxury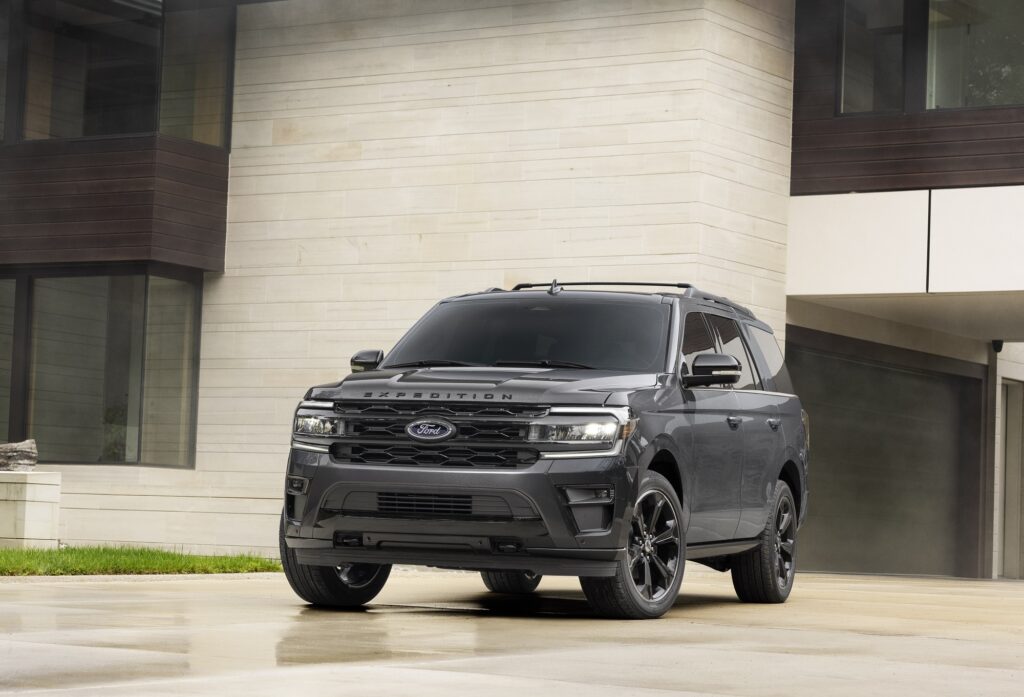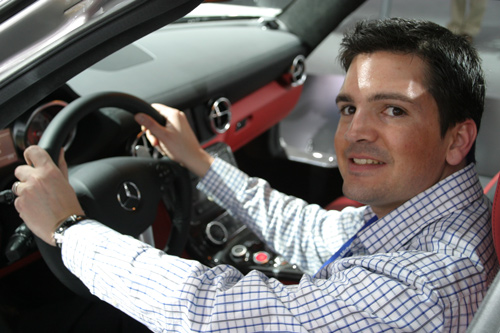 All-purpose family wagons do not get much bigger nor more luxurious than the beefy Ford Expedition and its bougie sister, the Lincoln Navigator. In a market dominated by General Motors, Ford makes new strides to keep up and even surpass its rivals with advanced luxury, safety, and autonomous driving.
2022 Ford Expedition Limited:
It's a big box, made surprisingly sporty with the Stealth Performance Edition that includes 22" dark alloy wheels, black trim, power running boards, and even…red brake calipers. It has a sport-tuned suspension too – independent in the rear – but it still rumbles over rough pavement like a big truck. At least it looks cool in the parking garage and basketball game.
Family will notice little of that from inside the lush cabin lavished with second-row captain's chairs, panoramic glass roof, three-zone automatic climate control, and active noise cancellation. Heated and ventilated front seats plus a heated steering wheel add comforts. Echoing the F-150 Lightning, infotainment is handled through a giant flatscreen. It's a little difficult to scroll through radio stations, but works well enough for Apple and Android connectivity. Charge wirelessly in the console.
The Expedition sallies forth with a 3.5-liter twin-turbo V6 engine delivering 400 horsepower and 480 lb.-ft. of torque – all routed to the all-wheel-drive system through a 10-speed automatic transmission. That's enough power to ramp up freeways or to pull up to 9,200 lbs. of mobile mansion. Fuel economy isn't terrible at 16/22-MPG city/highway.
Safety is fortified with a full suite of gear that includes automatic emergency braking, adaptive cruise, blind spot warning, lane centering, and reverse auto brake.
Stylish, comfortable, and capacious, the Expedition Limited is only out-classed by Lincoln. Though, a base price of $53,875 or $83,000 as-tested is not far behind. If that seems a bit dear, check out the very practical three-row Ford Explorer crossover that starts at $36,760.
2022 Lincoln Navigator Black Label:
Luxury rises when you trade Ford ovals for a Lincoln Black Label. Beyond an adaptive suspension that previews the road ahead and adjusts proactively, the Navigator looks the part of a luxury SUV with black accents, 22" wheels, tall grille, sleek roofline, and full-width taillamps. Wherever you arrive, people notice.
Inside, soft Black Onyx Venetian Leather with brandy stitching, sueded headliner, piano key shifter, and Revel 28-speakers 3D Audio definitely elevates the traveling experience. Go further with heated and ventilated front/rear seats plus massagers in both rows. And, the chimes you hear? They're from the Detroit Symphony Orchestra. Classy.
The Navigator shares the Expedition's Turbocharged V6, but increases output to 440 horsepower and 510 lb.-ft. of torque for even more expeditious acceleration when passing on backroads or cruising lazily on the Interstate. Towing is rated 8,300 lbs. while fuel economy drops to 16/20-MPG city/highway. Still, that's pretty impressive for a full-size SUV with that much power and panache.
Our Navigator has Lincoln's Active Glide system that allows for hands-off cruising on designated highways. It's a little unnerving at first, but adds to relaxation on long trips – goes well with seat massagers. There's a camera watching you watching the road, so don't get to woozy. Beyond that, safety is enhanced with a head-up display, automatic emergency braking, lane keep assist, and cross traffic alerts. It can even semi-autonomously parallel park itself.
You shouldn't be surprised to learn the Navigator Black Label has a price tag to match the Mercedes-Benz GLS, Cadillac Escalade, BMW X7, Jeep Grand Wagoneer, and Range Rover. Base Navigators start at $77,635, but ours rose to a lofty $107,050.
Storm Forward!

Send comments to Casey at [email protected]
2022 Ford Expedition Limited
Seven-passenger, AWD SUV

Powertrain: 3.5-liter TTV6, 10-spd trans
Output: 400hp/480 lb.-ft. torque
Suspension f/r: Ind/Ind
Wheels f/r: 22"/22" alloy
Brakes f/r: disc/disc
Must-have features: Style, Towing
Towing: 9,200 lbs.
Fuel economy: 16/22 mpg city/hwy
Assembly: Louisville, KY
Base/As-tested price: $53,875/$83,000
2022 Lincoln Navigator Black Label
Seven-passenger, AWD SUV

Powertrain: 3.5-liter TTV6, 10-spd trans
Output: 440hp/510 lb.-ft. torque
Suspension f/r: Elect. Ind/Ind
Wheels f/r: 22"/22" alloy
Brakes f/r: disc/disc
Must-have features: Power, Luxury
Towing: 8,300 lbs.
Fuel economy: 16/20 mpg city/hwy
Assembly: Louisville, KY
Base/As-tested price: $77,635/$107,050