Pamela Kay (Whetsel) Crozier
October 15, 1945-December 30, 2022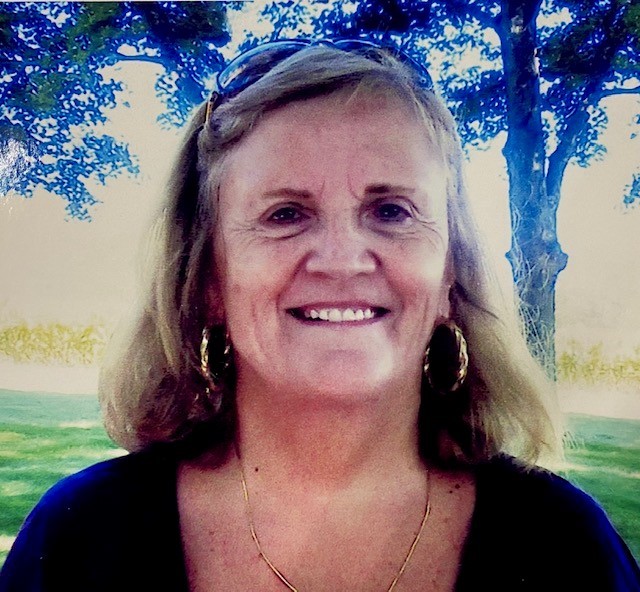 Pamela Kay (Whetsel) Crozier, 77, of Noblesville, went to be with the Lord on Friday, Dec. 30, 2022, under the care of The Legacy in Noblesville. She had acute dementia for well over 6 years.
She was born on Oct. 15, 1945, in Anderson to the late Carroll Trevor and Emma Jean (Rich) Whetsel.
A 1963 graduate of Lapel High School in Lapel, Mrs. Crozier was an accomplished swimmer. Upon graduating from high school, she attended Anderson College and graduated with a Bachelor of Arts degree. She then attended Ball State University, graduating in 1968 with a Master's degree. She began teaching health and physical education at Noblesville High School in fall of 1968. Toward the end of her teaching career, Mrs. Crozier introduced and taught a course in substance abuse. She taught for 38 years at NHS before her retirement in 2007.
In June of 1980, she married Robert Crozier and would remain so for 42 years. The couple shared countless wonderful times together. Most vacations involved islands in the Caribbean and her favorite, Maui in the Hawaiian Islands. She loved the oceans, beaches, and the tropical climates. Mrs. Crozier and her husband once spent a whole month on Maui – their best vacation ever.
She, her husband and her daughter Brigette lived for one year in Malaysia. Their daughter attended the International School in Kuala Lumpur that year (1985-86), while Mr. Crozier taught computer science classes for Indiana University to young Malaysians who would be coming to IU to complete their degrees. Mrs. Crozier had the entire year to do what she wanted. She traveled all over Kuala Lumpur (shopping!) and visited Thailand to see the poppy fields. The family visited Singapore, spent a nice vacation in Australia and another nice vacation in Malaysia's National Park.
Mrs. Crozier was one of those people who are beautiful on both the outside and inside. She was very generous with both her time and her resources. Some of her students at NHS came from very poor families who could not always afford lunch money for their children, so she provided lunch money to those who had none. She sometimes took her students shopping and bought clothing for them. Mrs. Crozier successfully spearheaded an annual drive within the Noblesville School system to raise money for research in Cystic Fibrosis. One of her students got into serious trouble with the law and was sentenced to 18 years in prison. Mrs. Crozier and her husband supported her emotionally and financially during her incarceration. Mrs. Crozier was also a girl's volleyball coach for a time during the 1970s. In 2007, she was the homecoming parade grand marshall. She loved baskets and was for several years in her retirement a consultant for the Longaberger Company. She also loved flowers and had an extensive flower garden around the swimming pool area at her home. Mrs. Crozier spent many, many hours lovingly caring for all her flowers.
Survivors include her husband of 42 years Robert Crozier; daughter Brigette (Tony) Mauck; stepson Rolf (Mary) Crozier; stepdaughter Sally (Vince) Howard; brother Tom (Carol) Whetsel; 2 nieces Heather Whetsel O'Conner and Holly Whetsel Elliott; 6 grandchildren Adam Crozier, Maddy Crozier, Matthew Howard, Michael Howard, Kalib Mauck and Kolby Mauck.
She was preceded in death by her parents.
The family would like to thank the staff at The Legacy where she resided for the past five years and four months. The family would also like to thank Transitions Hospice for all of the care they gave Mrs. Crozier. The disease has taken her, but her spirit will live on forever. God Bless!
A funeral service is scheduled to be held at 1 p.m. on Thursday, Jan. 5, 2023, at Hersberger-Bozell Funeral Home, 1010 North Main St. in Lapel with the Rev. Susan Hobson officiating. Burial will follow in Brookside Cemetery in Lapel.
Visitation is scheduled to run from 10 a.m. to 1 p.m. on Thursday at the funeral home.
Memorial contributions may be made to the Lewy Body Dementia Association.
Condolences may be shared at hersbergerbozell.com