Weekend filled with Santa Visits, Holiday Shows, Christmas Lights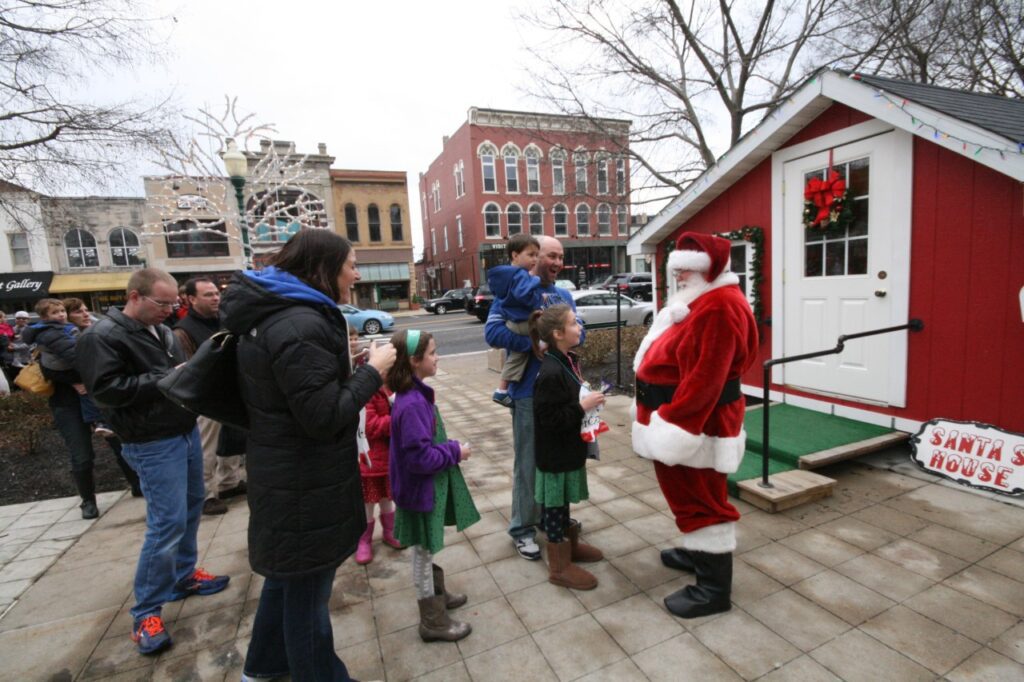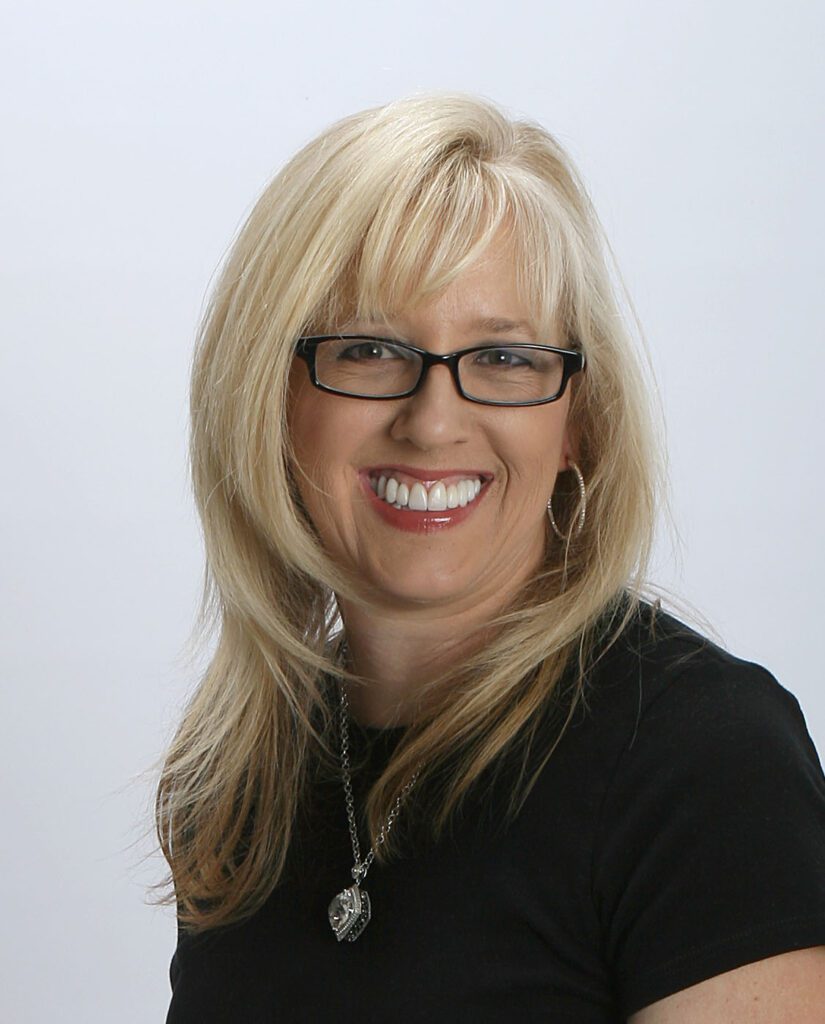 If you love Santa visits and carriage rides, ice skating, and holiday plays and music and dance, this weekend and next weekend are filled with many holiday things to do.
Here are 17 holiday things to do this weekend and beyond:
1. All ages can visit the Hamilton County Historical Society's Santa House with hours 5 p.m. to 8 p.m. today and Dec. 23; noon to 5 p.m. Saturday and Sunday; and noon to 4 p.m. Dec. 24.
2. Enjoy "A Christmas Story, The Musical" through Dec. 24 at Booth Tarkington Civic Theatre in Carmel.
3. Visit the Christkindlmarkt in Carmel now through Dec. 30, 4 p.m. to 9 p.m. Thursdays, 11 a.m. to 9 p.m. Fridays through Sundays, with special hours, 11 a.m. to 9 p.m. Dec. 19-23 and Dec. 26-30, 11 a.m. to 4 p.m. Dec. 24 at 10 Carter Green in Carmel.
4. Amazing Athletes of Central Indiana is coming to Noblesville Parks and Recreation this weekend and is offering a free "Try-It" Day at the park from 10 a.m. to noon Saturday with 20-minute classes running about every 25 minutes for ages 18 months to age 5. Join Coach Stacy at the Forest Park Lodge for some basketball, football, volleyball, tennis, soccer, hockey, golf, baseball, lacrosse, track and field. It's free and open to the public, with sessions at 10 a.m. (18 months to 2-½ years), 10:20 a.m. (ages 2-6) and 11:05 a.m.(K-6th grade). To register, call 317-776-6350 or visit https://www.noblesvilleparks.org/
5. The Federal Hill Commons Ice Plaza is open through Jan. 9 in Noblesville. Rink hours are 5 p.m. to 9 p.m. Wednesdays through Fridays and 11 a.m. to 9 p.m. Saturdays and 11 a.m. to 7 p.m. Sundays, 11 a.m. to 4 p.m. Dec. 24, and closed Christmas Day. Admission includes skate rental, $13 for ages 13 and older, $11 for ages 12 and younger. Punch passes are available, 10 skate passes for $110; 5 skate passes for $60; skate aid rental $3. Admission and skate rental are good for all day skating. Skate, take a break, shop, grab lunch and come back to skate later the same day for no additional cost.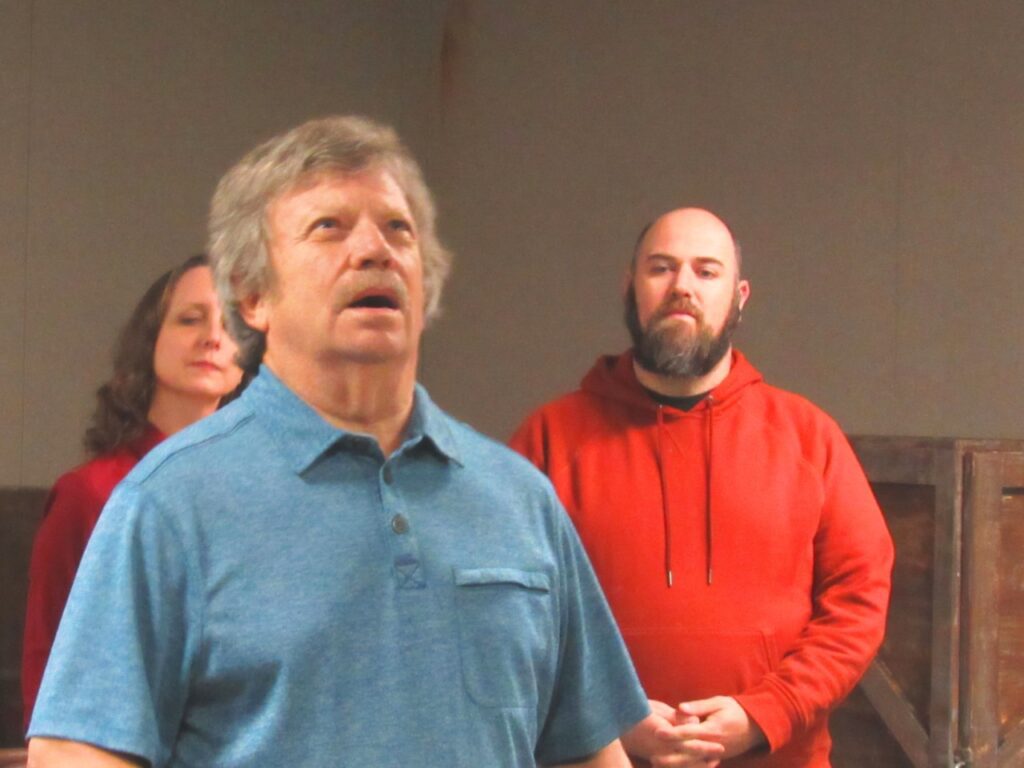 6. Enjoy a holiday walking light tour, with displays and holiday photo opportunities, every evening now throughout the holiday season at Federal Hill Commons in Noblesville. A special Santa mailbox is available at the Christmas Cottage.
7. Take a drive through the Magic of Lights: Drive-Through Holiday Lights Experience," now open nightly at Ruoff Music Center in Noblesville.
8. Watch "White Christmas" during the Allied Solutions Movies at Midtown event at noon Saturday at Midtown Plaza in Carmel.
9. Go out to the farm and enjoy live music with the Booze Hounds Bluegrass band at 7 p.m. Saturday at Spencer Winery in Noblesville.
10. While there's a waiting list for Reindeer Rides through Dec. 23 on the Nickel Plate Express in Noblesville, there are still some adult Holiday Cheers rides available this season. Take a 75-minute ride with Santa and see Santa's workshop and cross over Morse Reservoir while singing Christmas carols and sipping hot chocolate, with tickets at nickelplateexpress.com.
11. Take a stroll during A Merry Prairie Holiday outdoor lighting display, today through Sunday, and Wednesday and Thursday Dec. 21-22 at Conner Prairie in Fishers, featuring thousands of holiday lights, courtesy of Reynolds Farm Equipment, plus visits to Prairietown, food and more for $22 per person or $11 per member. Also, Breakfast with Santa at 8:30 a.m. and 11 a.m. Saturday with tickets $19.95-$25.95.
12. Enjoy Carmel Community Players' comical collection of stories, songs and vignettes at "Uh-Oh, Here Comes Christmas," with director Kate Hinman, today through Sunday, with shows at 7:30 p.m. today, Saturday and 2:30 p.m. Sunday at The Cat in Carmel, with $18 tickets, and $16 for ages 62 and older and students, at carmelplayers.org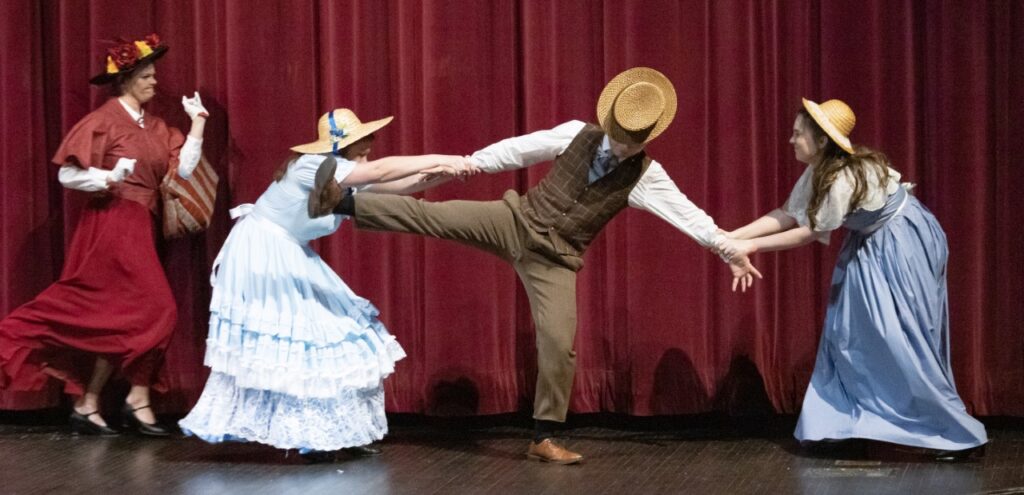 13. Families can reserve a private 15-minute carriage ride, through Saturday through downtown Noblesville for $75 or a carriage ride with Santa for $125. Carriage rides can seat up to six adults and three to five children on adults' laps (Santa rides seat five adults and three to five children on adults' laps.
14. Hum along as The Attic Theatre presents "Hello Dolly!" musical at 7 p.m. today and Saturday at Ivy Tech with show times at $12 tickets, $8 for ages 4-12, tickets at theattictheatre.com.
15. If you love dance, experience EnPointe Indiana Ballet's best as the studio presents "An EnPointe Christmas" at 7 p.m. today and 2 p.m. Saturday at Noblesville High School Auditorium, with tickets, at $10, available at https://enpointe.yapsody.com. The show features 108 dancers and more than 25 dance numbers with a mix of classical and contemporary ballet, jazz, tap, hip hop, modern, plus a nine-minute finale to a playful rendition of "The Twelve Days of Christmas."
16. Hear Fishers 21-year-old vocalist Peter Fulton perform during Carmel Christkindlmarkt in downtown Carmel at 5 p.m. Dec. 20, 8 p.m. Dec. 21 with Songbook Academy, 2 p.m. Dec. 22, 5 p.m. Dec. 27 and 29 and 8 p.m. Dec. 30, all 45-minute sets.
17. Save the Date in January 2023: The Underdog Theatre presents "The Choices We Make," an original one-act play written and directed by Clay Howard, a 2022 Noblesville High School graduate, and featuring students, on stage for three performances, at 7 p.m. Jan. 6 and 2 p.m. and 7 p.m. Jan. 7, at the Noblesville First United Methodist Church in Celebration Hall. Visit www.underdogtheatre.org

Contact Betsy Reason at [email protected]