'23 Ford Maverick the Practical Antidote for Inflation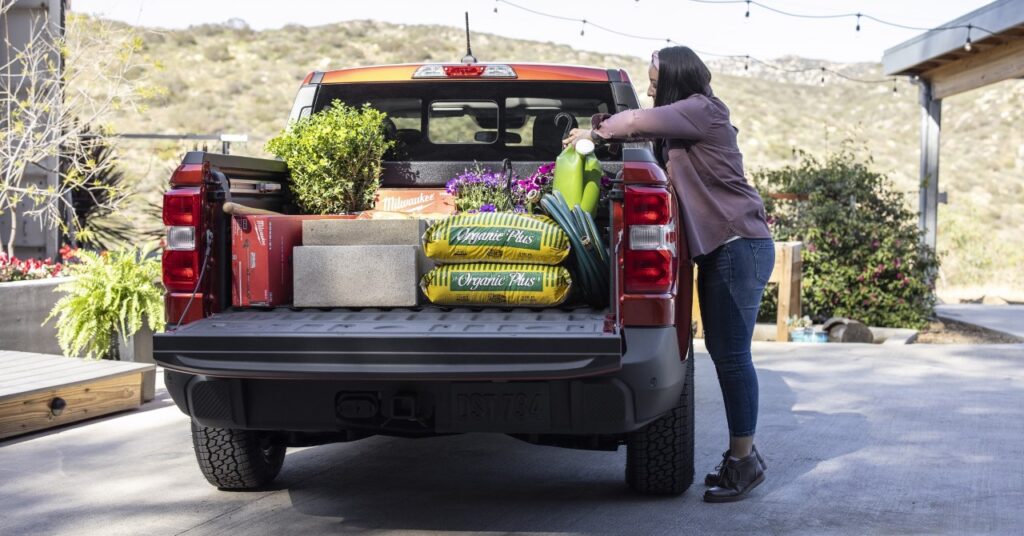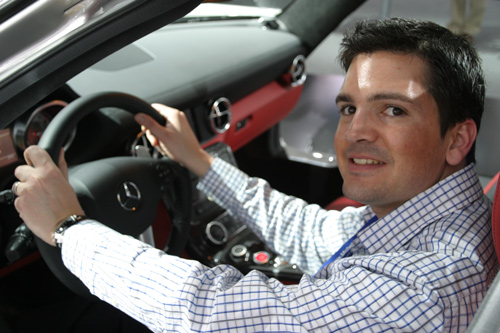 I know some people are sad to see 2022 kicked to the curb while Baby New Year takes up residence, but I am not one of them. Inflation was not kind to my paycheck or my family's budget. Everything became more expensive and $5 gasoline is still felt through salted wounds. Given all of this, Ford is in the driver's seat with the 2023 Maverick hybrid pickup that shares compact crossover architecture with the Ford Escape and Ford Bronco Sport. If you like the truck, you'll love the price.
Stylists created a streamlined boxy little pickup that's obviously a smaller sibling to the best-selling F-150 and Ranger, but has its own thing going too. Ours came with the $1,645 Black Appearance package that includes a black grille, mirrors, 18" wheels, and even darkened Ford logos front/rear. It's like a friendly little puppy who gives you the stink eye. Around back, a trailer hitch receiver, spray-in bedliner, tie-downs, and power outlet signal a willingness to do light yardwork and weekend activities.
I'm especially impressed with the interior. Sure, there's a lot of hard plastic, but it is beautiful with sharp molded textures and contrasting bluish gray color on the dash and doors. Our Lariat package includes heated seats, heated steering wheel, dual-zone automatic climate control, and B&O audio. Infotainment is handled a dash screen using simple icons for radio, media, navigation, and vehicle settings. Add to that Apple CarPlay, Android Auto, Bluetooth, and wireless phone charging in the console. Rubberized volume and tuning knobs work as God intended.
Knowing the Maverick is as likely to carry families as lumberjacks, engineers gave it the entire safety book. Adaptive cruise, automatic emergency braking, and lane keep assist step in to avoid danger. Rear cross path detection, lane departure warning, and blind spot warnings add an additional margin. Evasive steering assist helps drivers maneuver through an emergency.
Maverick drives like no other pickup. First, there's the hybrid powertrain that combines a 2.5-liter gas engine with lithium-ion batteries and motors to put a system combined 191 horsepower to the front wheels. Normally, a two-wheel-drive pickup would be a handful in slick weather, but what's essentially a front-drive crossover with traction and stability control should be a snowmobile while optimizing fuel economy. And, that is a very frugal 42/33-MPG city/highway.
It's efficient, but also engaging to drive. Since it is essentially a unibody crossover with an integrated bed, there's none of the front vs. rear fighting that agitates balance in traditional pickups. It's just one solid chunk with tight steering and firm suspension setting. Nothing squeaks, creaks, or rattles. I'd like it better with an independent rear suspension, but the twist beam is economical and performs fine in this light pickup. A turbo-four engine is available in the Maverick, but nearly 200 horsepower from the hybrid is plenty for daily commuting and is the best choice for saving fuel dollars.
As lines that formed across 2022 for Mavericks starts to clear, prices are only slightly increased. Base models with steel wheels, front-drive, and hybrid powertrain rise from $22,195 to $36,125 for our luxurious Lariat. Competitors include the Hyundai Santa Cruz, used Subaru Bajas, and your dad's El Camino.
Storm Forward!

Send comments to Casey at [email protected]; follow him on YouTube @AutoCasey.
2023 Ford Maverick Lariat

Five-passenger, FWD Pickup
Powertrain: 2.5-liter I4 Hybrid, CVT
Output: 191 hp (combined)
Suspension f/r: Ind/Twist beam
Wheels f/r: 18"/18" alloy
Brakes f/r: Regen disc/disc
Must-have features: Style, Space
Towing: 2,000 lbs.
Fuel economy: 42/33 mpg city/hwy
Assembly: Hermasillo, Mexico
Base/As-tested price: $22,195/$36,125