Do You Remember? . . . 10th and Pleasant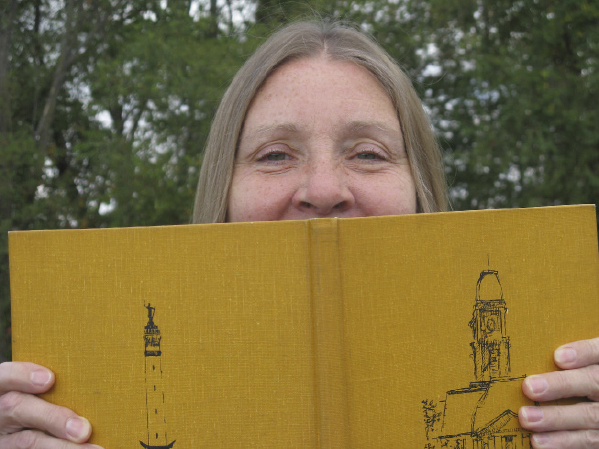 My friend, Pam Ferber, recently gave me some newspaper clippings her late mother, Pat Gibbs, had saved. Pat was very interested in genealogy and local history, and she'd cut out a LOT of articles.
Among Pat's clippings are some titled "Remember When?" and "Do You Remember?" A little research revealed that this was a feature in The Times from about 2008 to 2014 or 2015.
As I went through those "Remember When?" items, I noticed they contained quite a few interesting Hamilton County memories I hadn't yet covered.
Take the intersection of 10th and Pleasant Streets in Noblesville. There's enough history in that area alone to fill a column.
Try this "Do You Remember?":
"Remember when the Burger Chef restaurant was on the northwest corner of 10th and Pleasant Streets where the El Camino Real restaurant is today? Anna Barker, Noblesville."
I sure do!
That building, constructed in 1970, was originally a Burger Chef. If I remember correctly, Burger Chef was the third fast food chain to locate in Noblesville after Clancy's and McDonald's.
Remember Burger Chef's signature items? — the Big Shef, a double decker hamburger that predated the Big Mac, and the Super Shef, a quarter pound hamburger.
When the Burger Chef chain was acquired by Hardee's in 1982, the building was converted into a Hardee's. After the current Hardee's opened on Conner Street, the 10th Street location closed. The old Burger Chef building then housed multiple Chinese restaurants before becoming El Camino Real in 1997.
El Camino Real was the second Mexican restaurant to open here in the last 26 years or so. The first, a place called Gringo's, doesn't seem to have been around long.
Gringo's was not, however, the first Mexican restaurant I recall in Noblesville. Back in the 1970s, a Mexican restaurant opened in the old Hoosier Dairy building on Maple Avenue, between Eighth and Ninth streets (where the fire station is currently.) I don't remember the restaurant's name. I think it was only around a couple of years. Does anybody else recall it?
Another "Do You Remember?":
"Do you remember when the Dairy Queen was across 10th Street and across Pleasant Street from where it is now? Joe Taylor, Noblesville."
Oh, yes!
Noblesville's original Dairy Queen was on the southwest corner of the intersection in the building that later became Firehouse Pizza. Like the pizza place, that DQ was also a walk-up stand with no inside seating. It wasn't until the new building was constructed that you could sit inside to eat your ice cream.
That leads to my last "Do You Remember?":
"Remember when the site at 10th and Pleasant Streets where the Dairy Queen is today was a Humble service station? Charles Baird, Noblesville."
This one got me. I didn't recall what had been on that northeast corner before the second DQ.
The service station was actually an Enco station, "Enco" being a brand name used by the Humble Oil and Refining Company. The Enco station opened around 1967. Prior to that, a Hoosier Pete filling station had occupied that location.
In 1975, the Dairy Queen's owner, Harvey Tunget, decided he needed to enlarge the business, so he bought the lot that had been the Enco service station and moved his DQ across 10th Street.
A lot of history has been lost at 10th and Pleasant — even more than you know.
When the original DQ was built in 1954 AND when the Burger Chef was constructed in 1970, the houses that were razed to make way for them were both discovered to have begun as log cabins and may have been among the oldest homes in Noblesville.
Now, sadly, even the buildings that replaced them are gone.
Thanks to Tim Timmons and Nancy Massey for additional research.
Paula Dunn's From Time to Thyme column appears on Wednesdays in The Times. Contact her at [email protected]