Kenny Ranks The Best Last-Second Boilermaker Buckets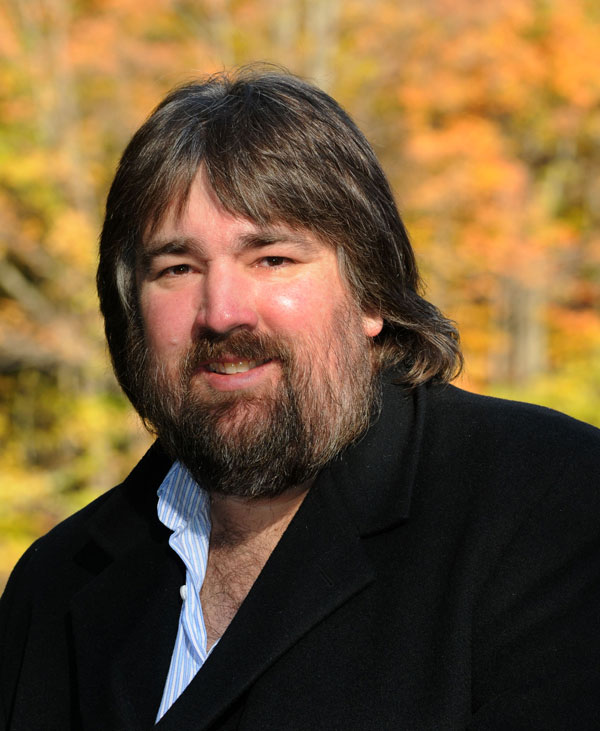 Baseball legend Yogi Berra may or may not have once said, "it's déjà vu all over again."
The Ohio State basketball program had that feeling Jan. 5 after losing to Purdue on a last-second shot for the third season in a row. Jaden Ivey did it twice before hitting millions in the NBA Draft lottery with Detroit.
This time, it was his successor in the Boilermaker starting lineup, freshman Fletcher Loyer, who broke Buckeye hearts by sinking a 3-pointer with 11 seconds remaining to give Purdue a 71-69 victory.
Last season, Ivey waited until there were sixth-tenths of a second remaining to stun then-No. 16 Ohio State 81-78 in Mackey Arena. As a freshman, Ivey served notice that he was going to be a special player when his step-back 3-pointer with five seconds remaining in Columbus delivered a 67-65 victory over the 15th-ranked Buckeyes.
There have been many last-second game-winning shots in Purdue history. Time will tell whether Loyer's 3-pointer will rank among the greatest in school history.
Here's my ranking of the 10 biggest last-second shots in Purdue history, in chronological order.
Terry Dischinger vs. Michigan (March 10, 1962) – The last shot of the All-American's Purdue career, coming with four seconds left, gave the Boilermakers a 77-75 victory. Dischinger finished with 30 points and wrapped up his third consecutive Big Ten Conference scoring title.
Rick Mount vs. Marquette (March 15, 1969) – With Purdue's first trip to the Final Four at stake, who else would the Boilermakers turn to in overtime? With two seconds remaining, Mount sank a wide open shot from the right corner to give Purdue a 73-71 victory.
"That's the biggest shot I ever took," Mount said afterward.
Arnette Hallman vs. Michigan State (Jan. 13, 1979) – Magic Johnson and the Spartans came into Mackey Arena on a cold winter Saturday ranked No. 1 in the country and destined to win the national championship.
Battling the Spartans to a 50-50 deadlock with 10 seconds to play, Purdue had the ball. Coach Lee Rose had good options when deciding who would take the last shot. Most figured it would be future NBA players Jerry Sichting or Joe Barry Carroll. Probably the fifth person on Rose's list was Hallman, a 6-8 forward who could jump and rebound but was not known for his shooting touch.
Somehow, Hallman ended up with the ball. With guard Brian Walker urging him to shoot, Hallman launched an off balance 25-footer in front of the Purdue bench. Swish.
"Gentlemen, that was the worst play ever devised in the history of basketball," Rose said in jest after leading Purdue players on a victory lap to the cheers of the 14,123 in attendance.
Jim Rowinski at Illinois (Feb. 23, 1983) – Seemingly on its way to being blown out by the Fighting Illini, trailing 54-38 with 9:38 remaining, Purdue scored the game's final 18 points.
An even more unlikely hero was Rowinski, a muscular 6-8 forward inserted into the lineup with 12:41 remaining along with three other reserves when all seemed lost for the Boilermakers. With three seconds to go, Rowinski caught the inbounds pass at midcourt. Left wide open, Rowinski banked in a shot from the top of the key to set off a wild celebration by the Purdue bench.
"I don't think they thought I would shoot it," Rowinski said. "I wanted the ball because I knew I was wide open."
Steve Reid vs. Robert Morris (March 17, 1983) – Thrust into the starting lineup for this NCAA tournament first round game in Tampa, Fla., when Ricky Hall became ill, Reid capped a 20-point performance with the game-winning 23-footer with five seconds to play for a 55-53 victory.
"When I saw the time down to single digits I didn't panic but I just wanted to get a good shot off," said Reid, in his first season at Purdue after transferring from Kansas State.
Glenn Robinson at Michigan (March 6, 1994) – With Purdue trailing 94-93 and less than 10 seconds to play with first place in the Big Ten at stake, everyone in Crisler Arena knew who was getting the ball.
"I was taking the shot regardless," Robinson said after hitting a 10-footer off a spin move in the lane to win the game. "If somebody else would have been open, I'm sorry but I felt this was my time."
Robinson finished with 37 points and the Boilermakers would go on to claim the first of three consecutive outright Big Ten championships.
Chad Austin at Indiana (Feb. 25, 1996) – Facing a rare zone defense from Indiana coach Bob Knight, Austin found himself wide open in the right corner with 13.7 seconds to play. Without hesitation, the sophomore sank the game-winning 3-pointer.
The 74-72 victory was Purdue's first in Assembly Hall since 1990 and completed a season sweep of the Hoosiers.
"After it left my hand, I knew it was going in," Austin said. "It's a player's dream."
Chad Austin at Indiana (Feb. 18, 1997) – This shot was so legendary that the Big Ten Network produced a 30-minute special "Chad Austin Does It Again" that debuted this past November.
This time there was just six-tenths of a second left in overtime and Austin was in the left corner at Assembly Hall when he broke the Hoosiers' hearts. The 89-87 victory was Gene Keady's 400th.
"I put so much arch on it that I thought it might rim out on me," Austin said. "It felt great when I let it go, but you never know."
Chris Kramer vs. Texas A&M (March 21, 2010) – Purdue's Final Four dreams may have died when Robbie Hummel tore his ACL a month earlier but Kramer made sure the Boilermakers would at least reach the Sweet 16.
With 10.1 seconds remaining in overtime at Spokane, Wash., Kramer wanted the ball for the final shot. His driving layup gave Purdue a 63-61 victory.
"Coach Painter just drew something up," Kramer said. "He said, if you have the lane take it. If not, you have to make a play off that. Fortunately enough, the Red Sea opened up so I could get to the basket."
Matt Haarms at Indiana (Feb. 19, 2019) – The circumstances more than the shot itself, a tip-in with 3.2 seconds remaining, made Purdue's 48-46 victory memorable.
For most of the game, Indiana students were chanting a vulgar name toward the 7-3 sophomore from The Netherlands. Haarms enjoyed great satisfaction from delivering the Boilermakers' third consecutive victory at Assembly Hall.
"It feels great to be public enemy No. 1," Haarms said afterward. "That's what it's about. It's the rivalry. We don't like them, they don't like us."
Once in a generation
Zach Edey's 30 points and 13 rebounds against Penn State on Sunday put the 7-4 Purdue junior center in elite company.
His third 30-point game with at least 10 rebounds marked the first time in nearly 30 years a Purdue player accomplished that feat in the same season. The other four Boilermakers to reach those numbers are among the greatest in school history: Glenn Robinson, Joe Barry Carroll, Dave Schellhase and Terry Dischinger.
Edey earned his fourth Big Ten Player of the Week honor on Monday. He surpassed 600 career rebounds against Penn State, becoming the second-fastest player in Purdue history to score 1,000 points with 600 rebounds and 100 blocked shots. Edey did it in 80 games, five more than it took Carroll more than 40 years ago.
The 400 club
Friday night could be a historical one for Purdue and coach Matt Painter.
A victory against Nebraska in Mackey Arena would give Painter 400 victories in his 18th season with the Boilermakers. The 52-year-old would join Tom Izzo (677 and counting), Bob Knight (662), Gene Keady (512) and Lou Henson (423) with 400 wins at a Big Ten school.
Painter has guided third-ranked Purdue to a 15-1 start, matching the school's best 16-game start in school history (1987-88, 1993-94, 2010-11).
That 15-1 start also has Purdue in position to become the first Big Ten school to reach 1,900 victories. The Boilermakers began 2022-23 two victories behind Indiana but now lead the Hoosiers 1,899 to 1,896.
As of Jan. 10, Sports-Reference.com lists Purdue in 11th place all time behind Kansas (2,372), Kentucky (2,365), North Carolina (2,334), Duke (2,258), Syracuse (2,067), Temple (1,972), UCLA (1,972), St. John's (1,962), Notre Dame (1,946) and Brigham Young (1,910). Indiana is just one win behind 12th place Louisville (1,897), which is off to an unexpected 2-14 start this season.
Boilers in the NFL
Five of Purdue's 15 alumni in the National Football League will be seeking to extend the school's run of 22 Super Bowl appearances in 23 years.
The AFC top-seeded Kansas City Chiefs feature rookie defensive end George Karlaftis. The AFC is home to three other Super Bowl hopefuls: Linebacker Markus Bailey (Cincinnati), running back Raheem Mostert (Miami) and fullback Zander Horvath (Los Angeles Chargers). Safety Tyler Coyle of the Dallas Cowboys is the lone NFC playoff team to carry a healthy Boilermaker alumni on its roster.
Here's how the Purdue NFL alumni fared this season:
Markus Bailey – The third-year linebacker played in every game, with one start for the Cincinnati Bengals. Bailey recorded 24 tackles.
Derrick Barnes – The second-year linebacker recorded a sack among his 47 tackles for the Detroit Lions. Barnes started four of the 15 games he played in 2022.
David Bell – The first-year wide receiver wasn't helped by the Cleveland Browns' self-inflicted issues at quarterback (an NFL-mandated 11-game suspension for DeShaun Watson). Bell still managed to catch 24 passes for 214 yards and started three games.
Ja'Whaun Bentley – Started every game at linebacker for the New England Patriots. In his fifth season, Bentley led the Patriots with 125 tackles and recorded three sacks.
David Blough – The fourth-year quarterback started the final two games of the regular season for the Arizona Cardinals. Blough completed 38 of 58 passes for 402 yards, two touchdowns and two interceptions.
Anthony Brown – In his seventh season as a starting cornerback for the Dallas Cowboys, Brown started 12 games and collected 42 tackles before his season ended with an Achilles injury.
Tyler Coyle – The safety saw his first action of 2022 in the regular season finale for the Dallas Cowboys, recording six tackles.
Brycen Hopkins – The second-year tight end made his first start for the Los Angeles Rams but is still seeking his first NFL touchdown. Hopkins caught seven passes for 109 yards.
Zander Horvath – The rookie fullback made the most of his limited playing time, catching two touchdown passes among his five receptions. Horvath also rushed for eight yards on four carries.
George Karlaftis – The West Lafayette High School graduate came on during the second half of his rookie season. Starting every game for the AFC West champion Kansas City Chiefs, Karlaftis racked up six sacks among his 33 tackles.
Dennis Kelly – Completing his ninth NFL season, the 6-8, 321-pound offensive tackle started three games and played 12 overall for the Indianapolis Colts.
DaMarcus Mitchell – Spending almost all of his rookie season playing special teams, the defensive end compiled eight tackles.
Rondale Moore – Injuries limited the wide receiver to eight games with the Arizona Cardinals. Moore started all eight games, catching 41 passes for 414 yards and a touchdown.
Raheem Mostert – The Miami Dolphins running back averaged almost 5 yards a carry, finishing with 891 yards and three touchdowns on 181 carries. Mostert also caught 31 passes for 202 yards and 2 TDs.
Jordan Roos – The third-year guard appeared in four games for the Tennessee Titans.
Kenny Thompson is the former sports editor for the Lafayette Journal & Cou¬rier and an award-winning journalist. He has covered Purdue athletics for many years.