Party Switching Candidates are Rare in Indiana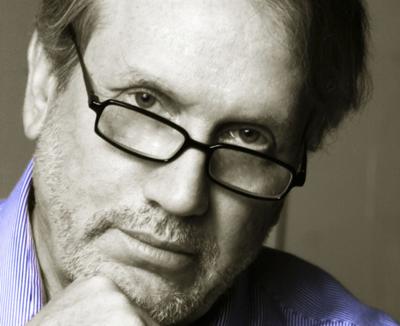 When it comes to switching parties, the list is a long one and recently dominated by the Southland, which in the wake of the 1965 Great Society Voting Rights Act prompted an overt migration from the Democratic to the Republican party, as President Lyndon B. Johnson aptly predicted.
The list includes some titanic American figures, like Abraham Lincoln, Ronald Reagan, John Tower, John Connally, Richard Shelby, Jesse Helms, Phil Gramm, Condoleezza Rice, and Rick Perry.
In Indiana, party switching has been rare, particularly for those who have already commenced a political career. State Reps. Eric Turner, Frank Newkirk and Barb Engle switched, with the first two switching from D to R two decades ago. Hobart Mayor Brian Snedecor did the same and will not seek reelection. In 1940, it was former Democrat business executive Wendell Willkie who won the Republican presidential nomination. Prior to beginning his public career, Mike Pence was a Kennedy Democrat, before switching to the GOP.
In Indiana's 200-plus year history, only two governors have switched sides. The first was the legendary Civil War governor Oliver Perry Morton, who began the 1850s as a Democrat, then as a Free Soiler (which got him kicked out of the DP), then a Whig, which dissolved, setting off a great migration to the nascent Republican Party. Morton was elected lieutenant governor in 1860 and when Gov. Henry Lane appointed himself to the U.S. Senate, Morton ascended. The second was Isaac Gray who won an Indiana Senate seat as a Republican in 1868, then won lieutenant governor and governor races as a Democrat in 1876 and 1884.
So what former Republican Superintendent of Public Instruction Jennifer McCormick is openly pondering – switching to the Democratic Party to run for governor in 2024 – is exceedingly rare.
In an interview with Adam Wren in Importantville last weekend, McCormick came off as politically naive, saying she doesn't remember who she voted for in her first presidential election. In 2016, when she was the Republican nominee for superintendent, she said she voted for Hillary Clinton for president. Before then, she recalled "voting for Barack Obama" explaining, "because I understood the historical impact that had and it was very, I thought it was very exciting."
Wren asked McCormick whether it's "crazy" to think she can win an Indiana election as a Democrat.
"Well, I don't think they can. I know they can," McCormick said. "And the reason I believe that is because I've traveled the state. I've talked to a lot of people and again, I am not doing the whole let's focus on nine counties and hope for the best, I'm going to focus on 92 counties. I also know too, that there are a lot of people that haven't voted in a very long time because they feel like what's the point; they're not going to be heard. So getting to them, and listening to them, and providing them with an option, I think provides a lot of opportunity."
McCormick was asked about her Republican background and whether it would alienate some Democrats.
"That's a great question," she responded. "I'm gonna get out and run a very professional, very organized, very inclusive race. And I'm hopeful that, and I'm already seeing it, a lot of Democrats are getting behind it, they understand it. I know it's gonna take a lot of work to win over those who may be skeptical or those who don't appreciate that I ran as a Republican once."
Hammond Mayor Thomas McDermott Jr., who told Howey Politics Indiana/State Affairs in December that he will seek a sixth term as mayor this year and then run for governor in 2024, saw the McCormick interview as naive.
"I'm happy she's part of the party," McDermott told HPI on Monday. "I want to make that clear. But I think the toughest race for her will be the primary. She'd be a great candidate in November, but her weakness will be the Democratic primary."
McDermott said that "most people" remember who their first votes for president and even governor were for. "I think she might be a little embarrassed by that interview. That exposes her a little bit in a Democratic primary. I'm sure she remembered who she voted for, I'm sure she does. Most average voters would remember every president they voted for."
Asked about the recent past when Hoosier Democrats have run as "conservative lite" candidates, losing every statewide race since 2014, McDermott said, "I'm a moderate. My problem and that of other moderate Democrats … is when we run statewide, somebody looks at me and sees Nancy Pelosi. They equate me with Nancy Pelosi and it's hard to shake that. I couldn't shake Nancy Pelosi. I couldn't shake Joe Biden. My problem in my race against Sen. Young was I needed to get on TV to define myself, but I didn't have the funds until the very end. Our problem is that national Democrats are hurting us in states like Indiana. The DNC didn't send a penny for us to compete."
"It's not impossible," McDermott said. "In this Republican primary, they're going to spend $20 million beating each other up. Whoever emerges as a Democrat nominee during a presidential election year, all the numbers change."

The columnist is managing editor of Howey Politics Indiana/State Affairs at StateAffairs.com/pro/Indiana. Find Howey on Facebook and Twitter @hwypol.