June 11, 1931-January 2, 2023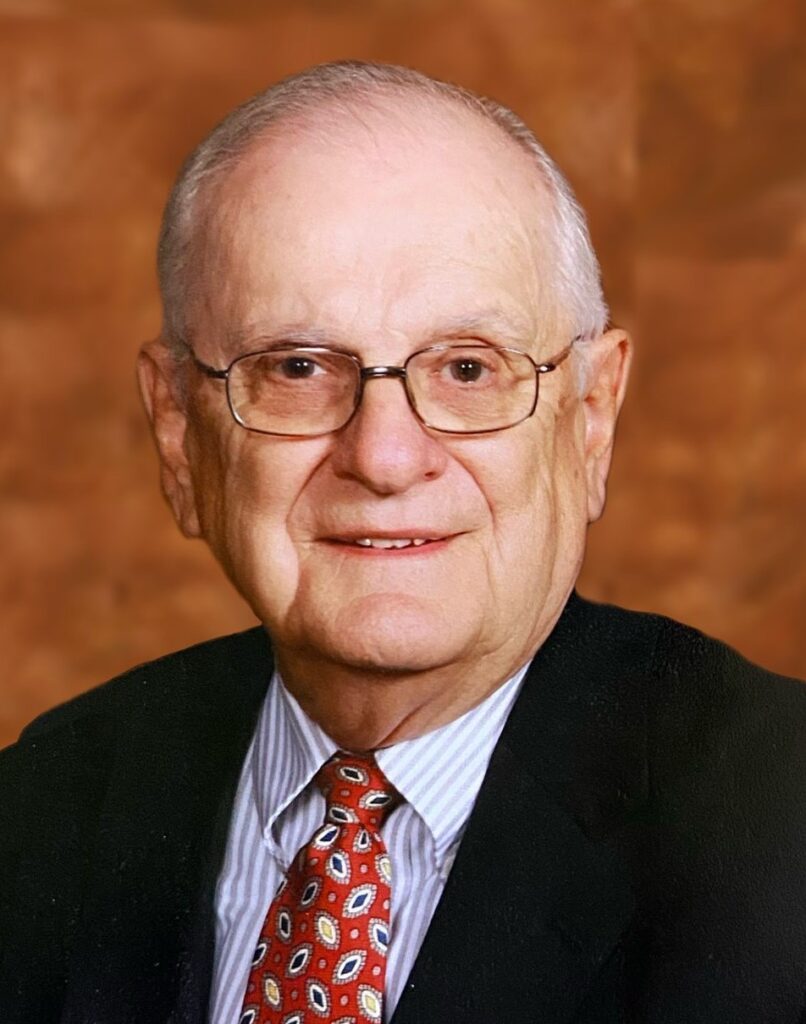 Ronald Charles Morse, 91, of Noblesville, passed away on Monday, Jan. 2, 2023 at Prairie Lakes Health Campus in Noblesville.
He was born on June 11, 1931 to Fay and Esther Mae (Dinger) Morse in Morenci, Michigan.
Mr. Morse proudly served his country in the United States Army. He was a graduate of Taylor University where he played basketball and baseball. He received his Master's degree in adult education from Michigan State University. He worked as the personnel director as well as the adult & community education director for Troy, Mich. school district. Mr. Morse also served as board member of SOC Credit Union and was a member of the Rotary Club of Troy, Mich. He coached basketball in Michigan at Clawson High School and enjoyed golf, playing his last round of golf on his 90th birthday with his children and grandchildren. Mr. Morse was a member of First Presbyterian Church of Noblesville.
Survivors include his wife Donna Morse; sister Janet Catherine Watkins; 3 sons Todd (Toni) Morse, Bradd (Kristina) Morse and Darin (Heather) Morse; daughter Jill Morse Hutchinson; and 13 grandchildren Trey (Hailey), Tobin (Kaylyn), Max (Shelby), Tabor, Zoe (Justin), Melodi (Alec), Troyer, Alex, Jack, Tessa, Sam, Ian and Teagan.
In addition to his parents, he was preceded in death by his brother P. Kenneth Morse.
Visitation is scheduled to run from 1-3 p.m., with services scheduled for 3 p.m., on Saturday, Jan. 14, 2023 at First Presbyterian Church of Noblesville, 1207 Conner St. in Noblesville. A coffee and dessert reception will follow the service.
Memorial contributions may be made to Tunnel to Towers Foundation, 2361 Hylan Blvd, Staten Island, NY 10306, by phone (718) 987-1931 or online at t2t.org
Online condolences may be made at randallroberts.com