April 9, 1936-January 8, 2023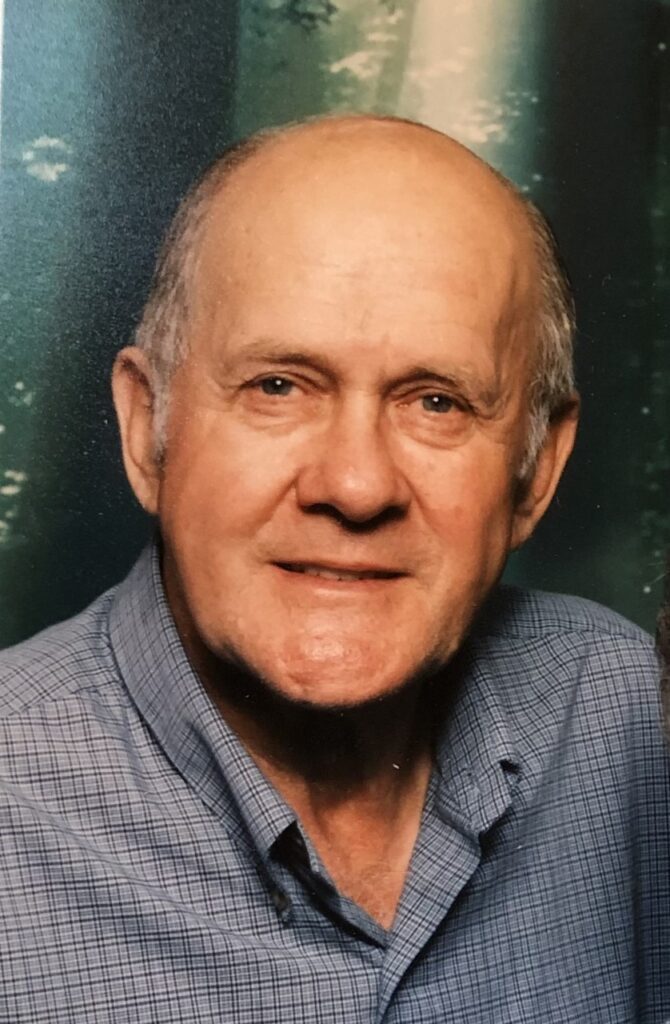 Stuart Edwin Davis, age 86, of Westfield, Indiana, passed peacefully into his Heavenly home on Sunday morning, Jan. 8, 2023.
He was born on April 9, 1936 in Hamilton County, son of the late Clarence and Mary (Stuart) Davis.
Mr. Davis was a 1954 graduate of Westfield High School where he was a member of FFA and sang in the choir. On Aug. 12, 1956, he married the love of his life, Patricia Annamae Miller.
He worked in the maintenance department for many years with Aero Drapery. During his 20 years with the company, he helped maintain, design and build reconfigurations for their manufacturing equipment. The last 10 years of Mr. Davis' career were spent at Stuckey Farms helping to keep everything running in tip top shape. He loved tinkering with anything and everything mechanical in nature. His 38-year membership with the Vintage Motor Bike Club fostered both his design and engineering creativity. He could often be found out in the garage fabricating his latest motorized creation.
Mr. Davis and his wife resided near Jolietville for 65 years. He was a lifetime member of the Eagle Creek Friends Church where he taught Sunday School and served in various leadership roles. He and his wife had a passion for mentoring young people. Together, they directed and traveled with the church choir, The Singing Disciples, served as chaperones for summer church camp and hosted many, many memorable youth meetings at their home. Mr. Davis also served as head trustee and sexton for the Eagletown Cemetery for 60 years.
He grew up in home that was filled with a passion for music, leading him to become a gifted guitar player. He made sure that same love for music echoed throughout his own home, leaving a legacy of music that will continue to be passed down through family and friends. Mr. Davis was a kind and gentle man with a true servant's heart. He loved being around people. Be it a family music party or reunion, an airport fly-in, community pancake breakfast or simply sitting on the porch with his beloved wife, at that moment, there was nowhere else he would rather be.
Survivors include his wife Patricia Annamae "Pat" (Miller) Davis of Westfield; 3 sons Stuart Mark Davis (Paula) of Fishers, Kerry Wayne Davis of Arcadia and Paul Nathan "Nate" Davis (Kristin) of East Earl, Pennsylvania; 6 grandchildren Jessica Davis-Ray (Luke), Andrew Davis (Amanda), Lindsay Davis, Brittany Davis-Riner (Mark), Reagan Davis and Riley Davis; 4 great-grandchildren Isaac, Aiden, Maggie and Calvin; 3 nieces and nephews Milton Whittaker (Mary Kathryn) of Bolivia, South America, Susan Whittaker-Cluxton (Paul) of Zionsville and Little Sidney Davis of Noblesville.
He was preceded in death by his parents Clarence and Mary (Stuart) Davis; sisters (and brothers-in-law), Ramona and husband Morris "Dick" Whittaker, and Phyllis and husband Robert S. Davis.
Services are scheduled for 12 p.m. on Saturday, Jan. 14, 2023 at the Eagle Creek Friends Church, 18325 Eagletown Rd. in Westfield, with visitation scheduled to run from 10 a.m. until the time of service. A private family burial will follow at Eagletown Cemetery in Eagletown, Indiana. Pastor Bob Stubbs will be officiating.
Memorial contributions may be presented to Eagletown Cemetery, 3924 W. 186th St., Westfield, IN 46074.