Chris Hacker is Living His Dream
'18 NHS grad, 1 Hand On the
Wheel, to Race Daytona Truck
Series Friday Night Before 500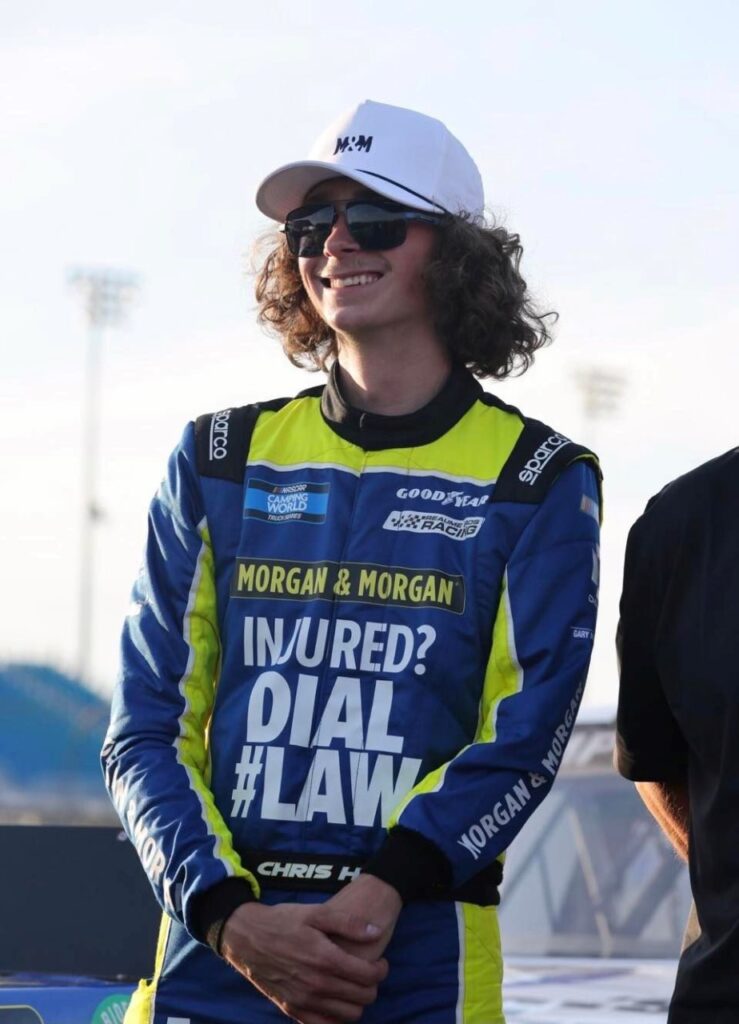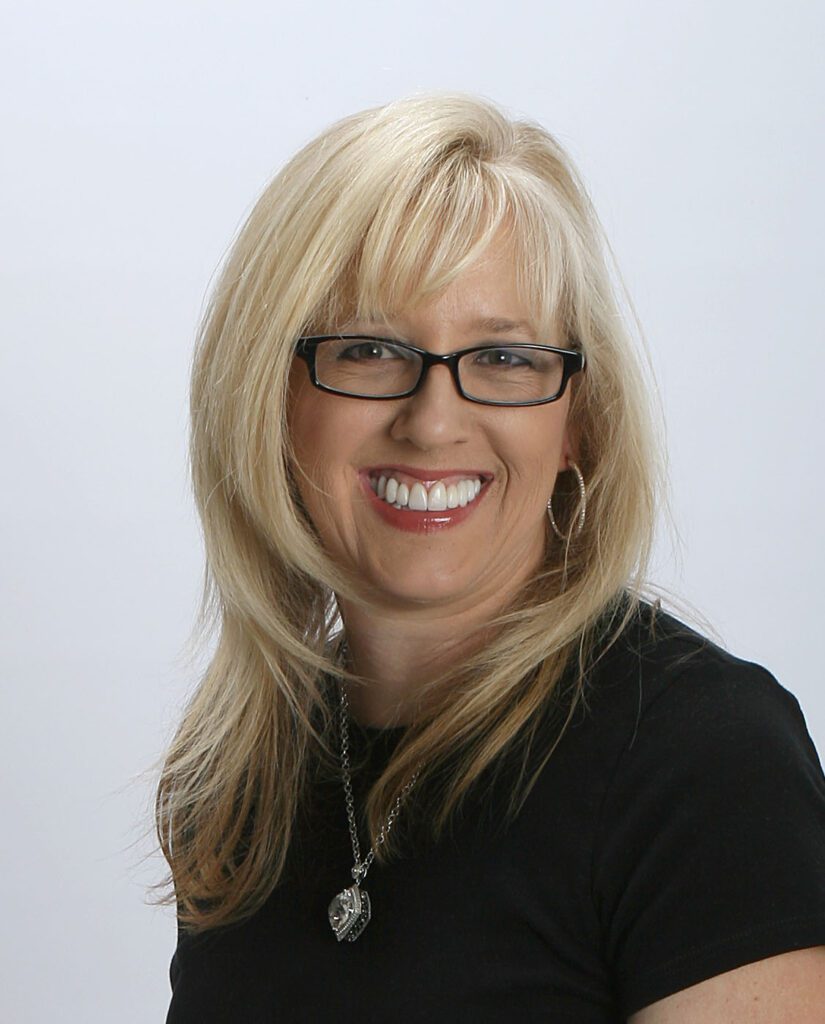 I remember the afternoon that I met young race car driver Chris Hacker 10 years ago at Anderson Speedway.
The 13-year-old, an eighth-grader at Noblesville Middle School, was putting on his helmet, sliding into his racecar and taking a few practice laps around the oval track at speeds of up to 130 mph.
It was the summer of 2013, and I could see that he was going somewhere fast.
This weekend, Chris, now 23, will live his dream, to race at Daytona.
And for the first time, he's starting his year with a multi-race deal, kicking it off on Friday night.
Yvonne Hacker contacted me last weekend to let me know that her son would be racing. He is expected to drive the No. 30 Truck in the Daytona NASCAR Craftsman Truck Series at 7:30 p.m. Friday for OnPoint Motorsports.
His mom is encouraging folks to share and like Chris Hacker's social media posts on Instagram, Twitter and Facebook, to help share the awesome news.
The 2018 Noblesville High School graduate will run five NASCAR Craftsman Truck Series Races with his sponsor, Morgan & Morgan law firm which helps kids with Brachial Plexus injuries.
"So we're super happy to have them partner with Chris," she said of the firm at www.forthepeople.com. "This sponsorship is relevant to the Hackers because Chris suffered a brachial plexus injury to his left arm at birth that caused nerve damage. But since he began racing, at age 8, five years before this journalist met him, he never let his age or his arm become an obstacle.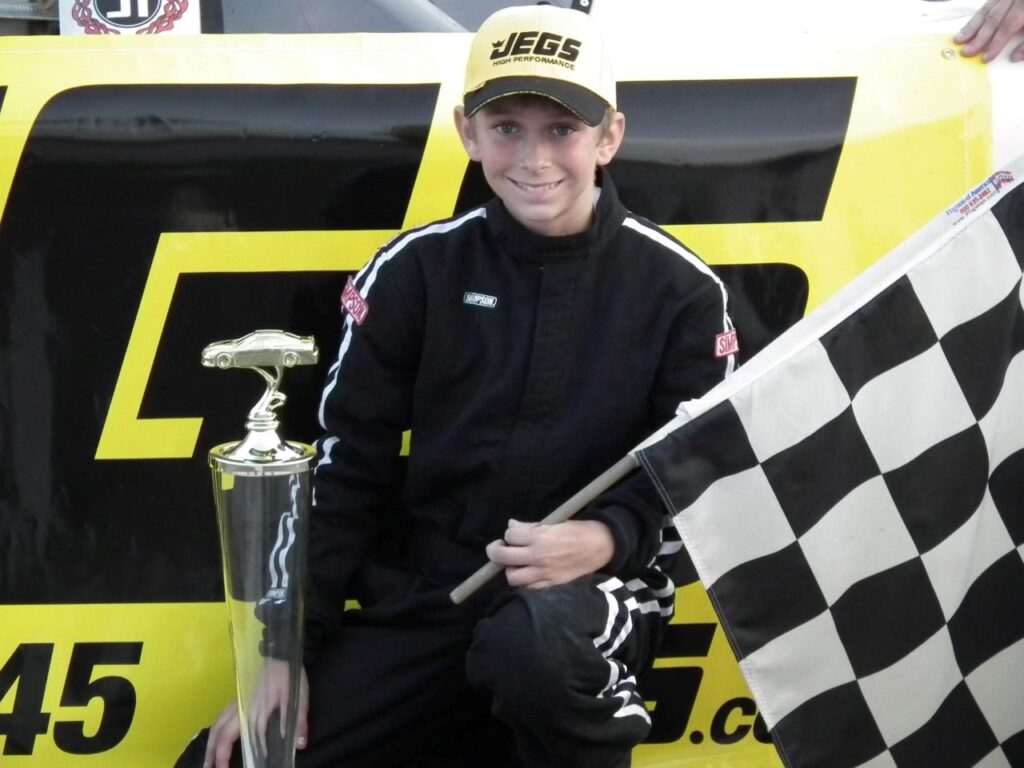 All of the driving work is done by Chris' right hand. "I don't think it's a disadvantage. I think it's something unique about me," Chris Hacker told me during my 2013 interview with him for The Indianapolis Star. He joked that his mostly disabled left arm was "just along for the ride."
At the time, he stood 5 feet tall and weighed 80 pounds and was nicknamed "Smalls" after a character in the 1993 comedy, "The Sandlot." (Today, he stands just over 6 feet tall and weighs about 110 pounds. He donned curly locks up until recently when he got his hair cut short for this race, his mom said.)
During our interview a decade ago, Chris struck a Popeye-style pose for me, "comparing his thinner, weaker left arm, which has scars from surgeries, with his larger, more muscular right arm." (My newspaper article, entitled, "Only one hand on the wheel," published July 25, 2013.)
Chris had three major surgeries before he was 13 involving nerve grafting and tendon transfers. Since then, his mom said, "He has had some issues over the recent years of his left shoulder dislocating spontaneously due to the weak muscles around his shoulder." He tries to exercise to strengthen those muscles.
Yvonne Hacker said, "Since Chris was born with his birth injury to his arm, they (Morgan & Morgan attorneys) are working to help bring awareness to families across the nation that have these types of injuries and to be a resource for them and for families to know that there is help out there to possibly get compensation for them." In 2022, Chris Hacker became a spokesperson for Morgan & Morgan and has been talking with parents who have children with a birth injury, his mom said.
When I interviewed Chris 10 years ago, he told me why he raced: "The adrenaline and being able to go fast." Chris Hacker won his first Champion Racing Association (CRA) Late Model Sportsman race in July 2013 at Anderson Speedway. He was the youngest driver in the racing series and the youngest driver in the series to win a CRA Late Model Sportsman event.
He also won the CRA's Charger Award for working his way up through the field from ninth place to the winner's circle, I wrote in my Indy Star article. Earlier that month, his No. 24 Chevrolet was in a "horrific" crash during a race at Anderson Speedway, when a car in front of Hacker hit the wall before landing on top of Hacker's car. He was ready to race again a week later, just as soon as his car was torn down and rebuilt, according to my article.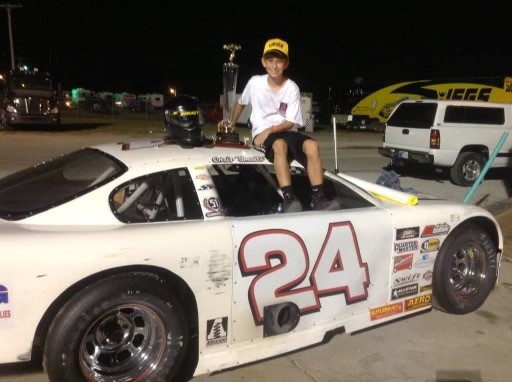 On that summer day in 2013, when I visited at Anderson Speedway, he hoisted himself, using his right arm, into his No. 24 car — a 2007 Chevy Monte Carlo with a four-barrel carburetor and 604 Crate engine and 420 horsepower — which had seat modifications that his dad, Michael Hacker, mechanic and former race car driver, built into his son's car. The ignition switch was moved from the left side to the right side, the power steering was adjusted so that it was easier for Hacker to steer, and the seat and steering wheel aligned more with Hacker's right arm. The car's pedals were also adjusted closer and there was a riser to sit on.
Chris told me that his dream was to someday race in NASCAR. It was obvious from his car No. 24 that his racing idol was NASCAR legend and four-time NASCAR Cup Series Champion Jeff Gordon. (Chris got to meet his idol that 2013 summer just before the 12th annual Jeff Gordon Bowling Event that benefits Riley Hospital for Children at IU Health.)
Chris has been racing part time in the NASCAR Truck series since 2021 and has raced at nine different NASCAR tracks across the nation. Prior to the Truck series, he raced in the NASCAR ARCA Menards Series for two races.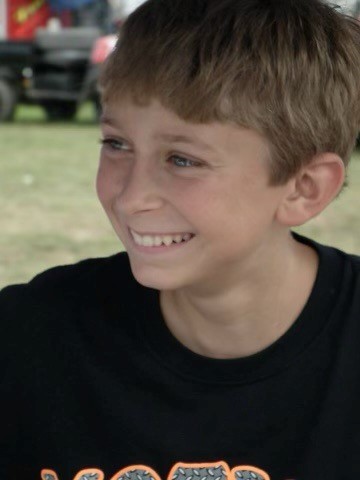 If you have followed the Hacker family, then you know that racing runs in the family. Michael Hacker raced street stock cars growing up and drove Late Models at Anderson Speedway and at Mount Lawn Speedway (nearly my hometown) before Chris was born. Chris' grandpa, Michael's dad, the late Don Hacker Sr., raced Outlaws at Indianapolis Speedrome and Modifieds at Lucas Oil Raceway Park and drag raced at Bunker Hill, according to my 2013 newspaper article.
While Chris has had numerous wins over the years, he had to stop racing at the age of 16 for almost four years due to lack of funds. In 2022, Chris was able to secure enough corporate sponsorship to race in a handful of Truck Series races. This season, he partnered with Florida-based Morgan & Morgan, which also has offices in Indianapolis, for the multi-race deal in the Truck series.
When I interviewed Chris Hacker 10 years ago, his goal, his dream was NASCAR. Well, he made his NASCAR debut in 2020 in the ARCA Menards Series at Phoenix International Raceway where he brought home 15th place. His second ARCA Menards series started in May 2021 and he accomplished his first top 10. He made his NASCAR Camping World Truck series debut in August 2021.
While his dream was always making it to NASCAR, his ultimate goal is to race in the NASCAR Cup Series, which is NASCAR's highest-level race.
And Friday night, after qualifying on Friday afternoon, Chris will celebrate another dream — his first Daytona race — which fans can watch live on Fox Sports 1 television.
Chris said on Wednesday, "I have dreamed of racing at Daytona since I was 8 years old. I'm so thankful for my parents' love and support. And I can't thank Morgan & Morgan enough and all of my other partners without whom I wouldn't be here."

Contact Betsy Reason at [email protected]