Eleven of the Brightest EVs Available in 2023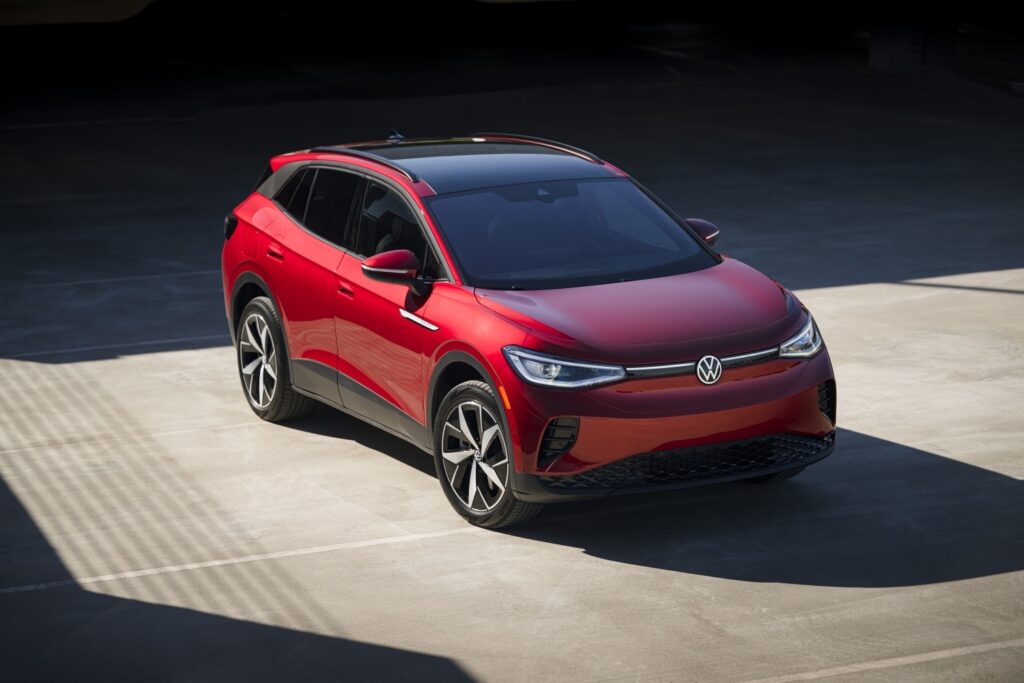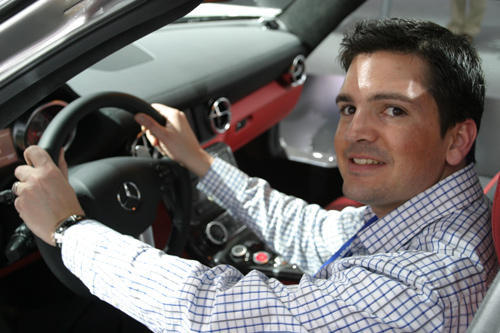 Our electric future has finally arrived. From luxury crossovers to affordable compacts and ultra-safe Swedes, these are the electric vehicles that will keep our home chargers humming in the coming year.
Hyundai IONIQ 6
Sharing architecture with the Kia EV6, but looking like Porsche and Tesla had relations, the sedan delights with buttonless doors, flybridge console, and screens for side mirrors. Drivers enjoy a peppy 320 horsepower, 360 miles range, 0-62 mph under 5s, charging 10-80% in 18 minutes, and remote self-parking. Sales begin in the spring.
Base price: $48,000
Honda Prologue
Designed in L.A. and sharing GM's Ultium platform with the Chevy Equinox EV, this is Honda's first modern electric. They're keeping mum on specs, but expect nearly 300 miles range, 300 horsepower, AWD, and ability to fast charge 70 miles in 10 minutes. Bose audio, panoramic sunroof, and 21" wheels delight. Sales begin this fall.
Base price: $45,000
Nissan Ariya
With the Leaf finally in demise, this sleek crossover steps up with 304 miles all-electric range and hands-off highway driving. Interiors feature "Japanese Futurism" with a curved dash, head-up display, plush Zero Gravity seats, and twin infotainment screens. Recharge 10-80% in 45 minutes. Go forth with 389 horsepower.
Base price: $43,190
Cadillac Lyriq
Cadillac looks to bolster its crossover line with this all-electric stunner boasting a 312-mile range, ability to charge 76 miles in 10 minutes, and up to 500 horsepower. Hands-off cruising, 33-inch OLED widescreen display, 19-speaker AKG audio, and glass roof delight. Identify the lit grille and boomerang taillamps that hint at fins.
Base price: $62,990
Genesis GV60
Enter with facial recognition, start with fingerprints. Go 235 miles, charge 10-80% in 18 minutes, and zap 0-60 mph in 4s. It's also suave with its Porsche styling. Lux out with Bang & Olufsen audio, Nappa leather, suede headliner, and head-up display. An orb rotates in the flying console to present the gear selector. My favorite car this year!
Base price: $58,890
Mercedes-Benz EQS SUV
The best car in the world goes crossover – and electric. This Alabama-built 'Benz conjures up to 536 horsepower, 305 miles range, and a full charge in 30 minutes. Big glitz, the 3-zone 56" curved glass Hyperscreen spans the entire dash. Optional third-row seating, head-up display, adjustable suspension, and off-road mode send it home.
Base price: $104,400
Volkswagen ID.4
It's a typically German crossover with firm ride, sparse interior, and avant garde styling. It glides out with 201 horsepower and rear-drive – 295hp and AWD optional. Range touches 275 miles; recharge 10-80% in 30 minutes. Standard heated steering wheel and rain sensing wipers add class. Auto braking and adaptive cruise add safety.
Base price: $38,995
Ford F-150 Lightning
It just won Motor Trend Truck of the Year and we tested it. Energized with up to 563 horsepower and 300-mile range, it's the F-150 that runs 0-60 mph in a smooth 4.5 seconds. Tow up to 7,700 lbs. Charge 15-80% in 45 minutes. A large frunk, tablet touchscreen, and power outlets add convenience. It can even power your house.
Base price: $56,000
Chevy Equinox EV
Bringing EVs to the masses, this stylish crossover drops a 17.7" infotainment screen, heated seats, and hands-off Super Cruise on fossil-free driving. GM's Ultium architecture enables 300 miles range, 290 horsepower, AWD, and recharge 70 miles in 10 minutes. Blind zone steering assist and head-up display aid safety. Coming fall 2023.
Base price: $30,000
Volvo C40 Recharge
Sure, it has all of the expected crash avoidance systems, but this Volvo is also sexy and environmentally friendly. The crossover coupe offers 226 miles all-electric range, runs 0-60 mph in 4.5 seconds and recharges 10-80% in 37 minutes. A leather-free interior, Harman Kardon audio, large tablet screen and recycled carpets add Swedish allure.
Base price: $55,300
Lexus RZ 450e
Grab it by the steering yoke as Lexus begins its transition to a battery-only brand. A chiseled body and panoramic roof accompany 225 miles range and recharging to 80% in 30 minutes. Lane tracing assist, head-up display, radar cruise, 14" screen, and remote automated parking enhance travel. It can even stop itself during a health emergency.
Base price: $55,000
Subaru Solterra
A twin of Toyota's bZ4X, Subaru hikes afield with X-Mode off-road programming and EyeSight crash avoidance system. The flatscreen gauge cluster is placed high for a heads-up effect. Harman Kardon audio, panoramic roof, and flybridge console add luxuries. Go 222 miles per charge, zap 0-60 mph in 6.5s, and recharge 80% in an hour.
Base price: $44,995
Storm Forward!

Send comments to Casey at [email protected]; follow him on YouTube @AutoCasey.